The lightly used Skoda Octavia Combi 2.0 TDI at the base price is probably the best car for tough times.
It's something you don't usually see on sale, but who buys a two-litre diesel for a garage? The first and only owner of this car did just that, paving the way for something of a dream purchase. This car will serve all purposes, is cheap to buy and run, and will most likely sell like a king in a few years.
We are not those who look to the future with ambition, but we do not lose our sense of reality. We are in the middle of a difficult economic period, framed by unprecedented inflation, where the most difficult times can escape us with a series of miracles. One of two things: either inflation will be dealt with, money will run out of the economy and things will be bad for a while. Or no one will take care of it wisely, the situation will be worse and more permanent. The illusion of a painless way out of the current situation is, in our opinion, unrealistic, and the plans presented recently by the Czech government, which will not solve much and will harm us anyway, give us a glimpse of what awaits us.
It seems reasonable to prepare for such times by getting an efficient car at an affordable price that will sell for years to come. After all, even if he ends up being better than he looks today, you can't go wrong. The problem is that you cannot come up with such an idea on your own, and it is difficult to find a car that meets all the conditions on the current market. But that doesn't mean it's impossible.
We came across the third generation Skoda Octavia for sale in the photo below, which is amazing in itself. This is an 8 year old station wagon, fitted with a 2.0 TDI engine, which has only done 50,000 miles. This is very rare, because those who buy the diesel version of the Octavia, in particular, usually do so with the goal of high mileage. 30,000 miles per year is common, but twice that is not. Here we have a car in front of us that has traveled almost 6,000 kilometers in a year, which is unusual.
In addition, it should be added that this is a car that is not only lightly used, but also well equipped. This is the Style version, which does not lack things like navigation or front and rear parking sensors, features like xenon headlights, heated seats or automatic climate control. It's also interesting that the car doesn't come with a DSG automatic despite its top-spec, which you might prefer because it shifts automatically, but it's not ideal in a used car because of its ability to idle at high distances. and in fact the use of a higher engine (despite the "paper claims" to the contrary many times. You may not have problems with it, but in the next sale, the manual transmission will be the safest option to preserve the value of the car.
Add one owner, in pristine condition, regular service for a Skoda (recently clocked at 48,497 miles according to mileage, despite being serviced a year and a half ago) and you've got an easy-to-drive car that shouldn't bother you. unexpected costs in the long run and that pays you with very low fuel consumption. Figures on paper speak of 3.7 liters in the city and 4.1 in the combined cycle, and practice is probably not worse.
Of course no one knows what will happen to the price of this or that, but lower fuel consumption will always work well and politicians will not allow the price of diesel to rise into the stratosphere just because it will make everything more expensive to transport goods. . That's why we're confident that entry-level family cars will be enough to keep the prices very reasonable. For others, perhaps needless to say, the Octavia Combi 2.0 TDI is an absolute marvel, a one-size-fits-all car that can satisfy almost all needs, and which doesn't drive badly with its 150 ch.
You would expect such a car to cost at least 400-500,000 euros and wear rose-colored glasses to see the price as a good reason, but it is not. The requested 15,999 euros is almost 379,000 euros, the price of the basic Fabia without anything under the hood and in equipment, next to which the Octavia III is the best alternative. This is a practical, almost new and efficient driving car that, due to the direction of development, will probably never go out of style.
But really, this is just the opinion of a few old school car lovers, take it or leave it. In the first case, prepare for a trip to Igersheim, Germany, and a particular dealer who looks like the German (and only German…) version of Peter Cztvrtnicek. But you can make a deal with him, and he will be happy to sell the car back to the Czech Republic.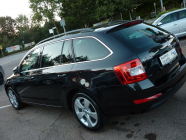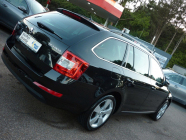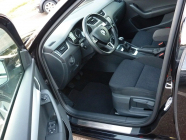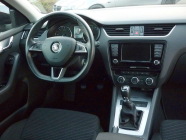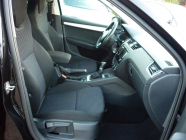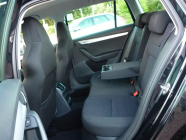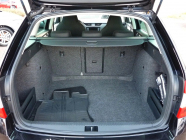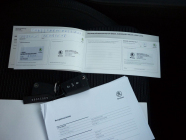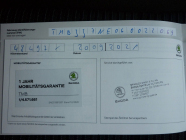 We think there is still a lot of work to be done with this car. And weather the tough times in a used car with less running costs and less chance of depreciation. Photo: Auto Oumari, published with permission of the author
Source: Personal [email protected]
All articles on Autoforum.cz are opinions that reflect the opinion of the editors or the author. Except for articles marked as advertising, the content is not sponsored or influenced in any way by third parties.