The model of the new "five" is still closed, but we can already say that the car will not have a caricature grill and will retain the usual proportions of the BMW 5 Series. Here is what we already know about the upcoming model.
We can say that with confidence BMW 5 G60 it will be the last five combustion engines, and in addition to traditional or hybrid models, there will be an electric one, which is probably called the i5. At the moment, not much can be said about the technology as well as the power units, but we can already see the part design of the new BMW 5.
The first piece of good news is that the grill will be a regular size. What has happened to emphasize! Unfortunately, this is the case that BMW likes to produce models with unusually sized kidneys, that's why new models, eg M240ias the upcoming 5 Series is simply pleasing to the eye. The headlights will be narrow and stretch over the fender, thus the known order from BMW 3 after facelift.
In the spy photos we can see the version with the M package judging from the intake on the front bumper. Then, a large and flat mask gets the eye. The side line and flat handles are similar to those of the Series 7 or iX model. The side profile and the distinct arch on the rear door are reminiscent of the classic BMW line. We cannot say much about the rear part, because even the tubes were covered there.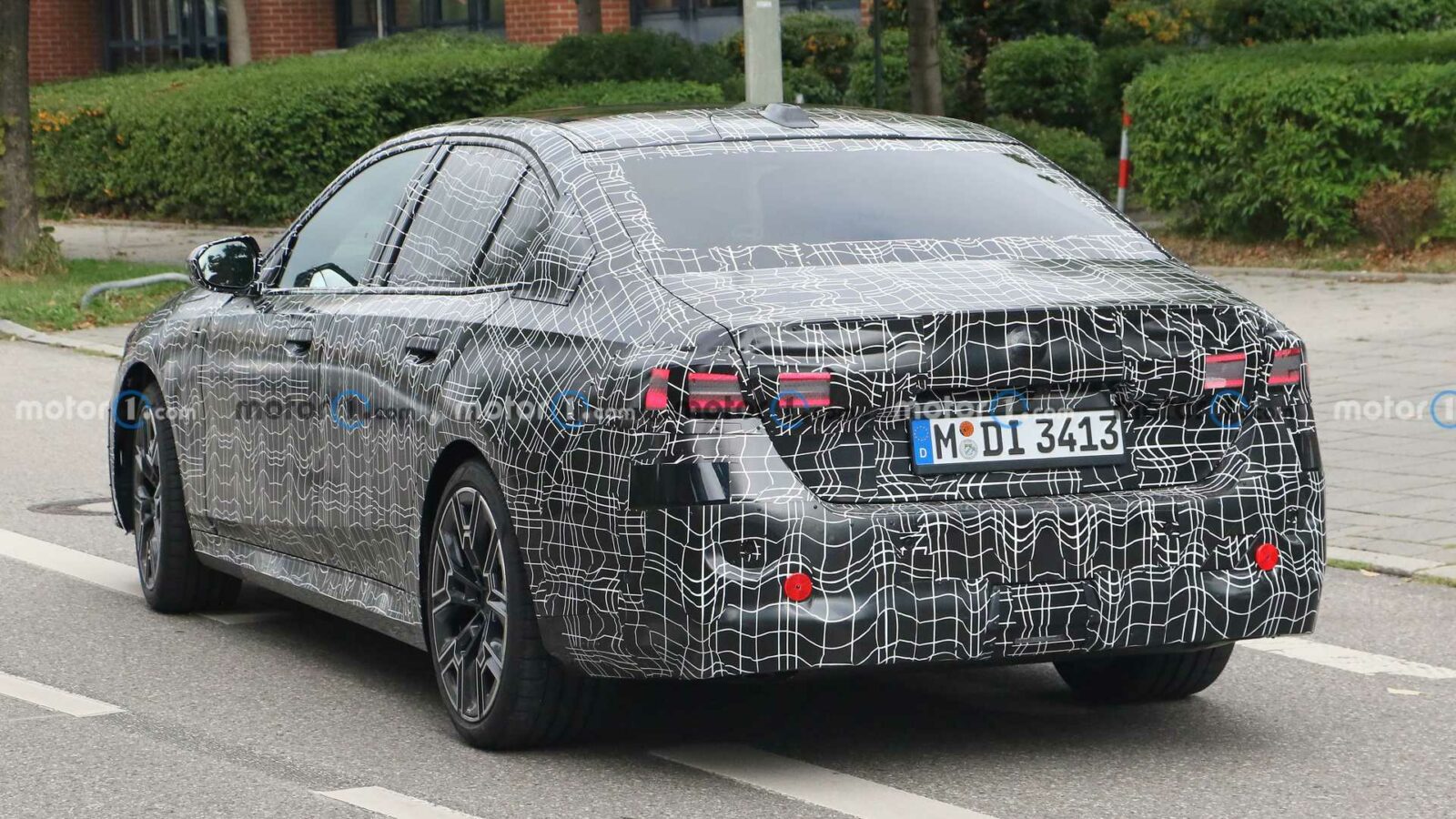 We can expect that it will be successful, a good five. We will probably know more details at the beginning of the year.