The new version of the Fiat 500 has, among others, an exclusive JBL sound system.
The first top version of the new electric Fiat 500 La Prima turned out to be a great success. Now Fiat is back with a new version of La Prima and Bocelli. It is distinguished by, among others, the exclusive JBL "Premium Audio mastered by Bocelli" system with a power of 320 W. It is equipped with JBL "Virtual Venues" technology and is very modern in terms of construction and operation.
Distinctive features of the La Prima and Bocelli version are also, among others, a roof with Fiat lettering (convertible), a multimedia system with a 10.25-inch high-resolution touchscreen, Full LED headlights, inch rims 17 diamond-cut, special "la Prima" logo, and high-quality interior with upholstery dashboard and seats with Fiat monogram. An attractive and practical solution is a storage box with a sterilization function and a UV-C lamp. Thanks to that, you can kill the surface of small things, such as a smartphone or house keys. The disinfection cycle takes only three minutes.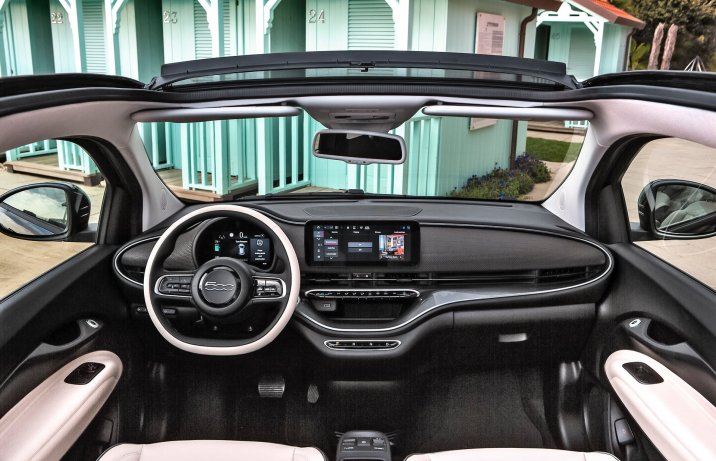 The elegant dashboard of the new Fiat 500 is easy to use at the same time. In the version of La Prima by Bocelli, it is finished with a cloth.
The new Fiat 500 La Prima by Bocelli can be ordered in three body styles: convertible, hatchback and 3 + 1 (with an additional door on the right), in six colors (Onyx Black, Rose Gold, Ice White, Mineral Gray, Ocean Green . and Blue).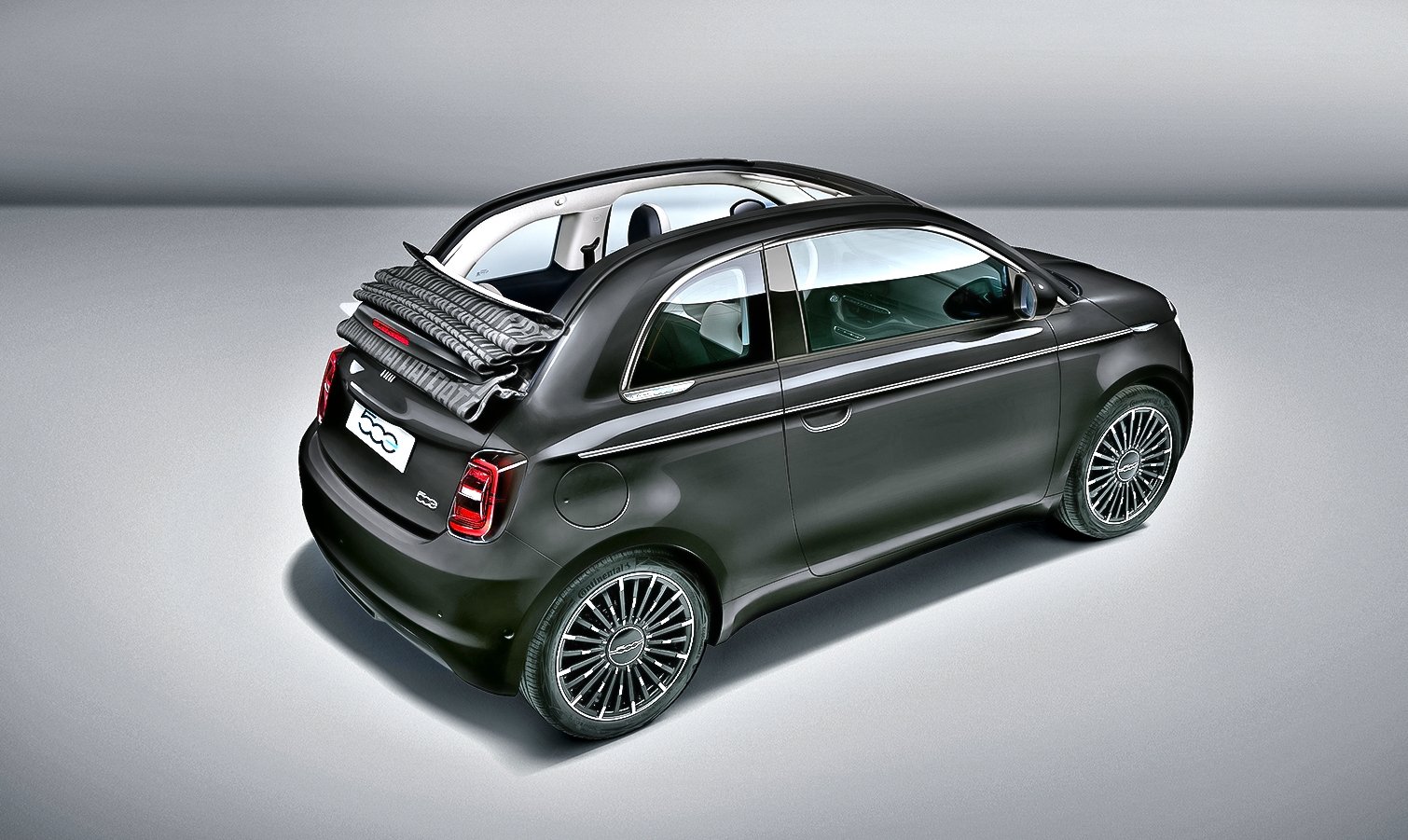 The new Fiat 500 is the best-selling electric car of the Stellantis concern and the most chosen city car in Europe with this type of drive. Thanks to a powerful battery (42 kWh, usable 37.3 kWh), its range in the combined cycle is 320 km, while in city traffic it increases to 460 km. The 118 hp engine makes the new Fiat 500 La Prima by Bocelli also powerful: it accelerates from 0 to 100 km / h in 9 seconds.