Expected for many years and ready to play for the first time, in recent days he has been seen naked Fiat 600, a new compact crossover from the Italian company that will be shown to the public soon. Some passers-by vandalized the new car in Rome, perhaps during a day of video shooting for local purposes or for the first commercial after the launch. The inscription "600" on the back and the physiology of the car leave room for doubt.
Fiat 600, the new Italian crossover will be?
Similar to obvious Fiat 500X, which takes several notes, but modified in a modern key, following the style of the new electric Fiat 500. According to some rumors, it should be slightly shorter than the 500X, with 500-style LED taillights and a large, low-slung tailgate. There is also room for a small black spoiler in the area at the end of the roof. The lower circumference of the body work will be completely covered by a black rim, making it a small crossover, while on the side you can appreciate the wheels of generous size (perhaps up to 18″) and good ground clearance.
Gasoline, but electricity will arrive
It's no secret that the new 600 will be made from CMP platform, ex PSA, is now included in the Stellantis universe under the name STLA Minor. It is a widely used architecture with various models, light, modern and designed for the distribution of electricity. This is a similar scheme also used for the Jeep Avenger and like him will be built at the Polish factory in Tichy. Engines will also not be different: at launch a 100 or 110 bhp 3-cylinder petrol will almost certainly be available, while a 100% electric version will also be offered later.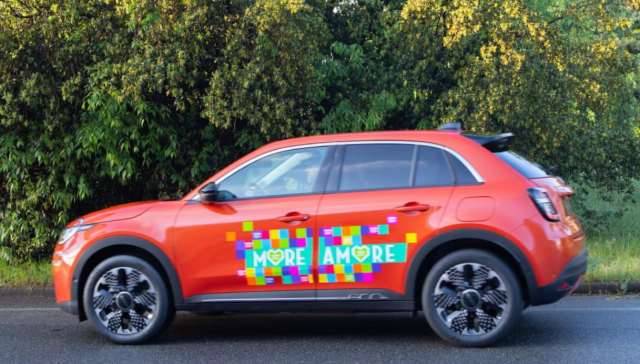 It will use a front-wheel drive electric train, with a total power of around 156 HP, powered by a 54 kWh lithium-ion battery, located in the lower part of the chassis, between the axles. The total range should be around 390 km, but we are waiting for official confirmation from the manufacturer. In terms of price, if we compare it to the Jeep Avenger, we can expect a price list starting at less than 24,000 euros for the last gasoline version and around 35,000 euros for the electric one.