The Kia Niro was the best-selling car in the Netherlands last year and that at the end of its career. The heir is ready and the model can be ordered immediately. The blockbuster successor is available from 31,995 euros.
Like the previous example, the Niro comes in three versions of the engine. That is, a hybrid that produces 141 hp, a hybrid of a Plugin that is responsible for 183 hp and a full electronic version that produces 218 hp.
HEV and PHEV
Let's start with HEV and like PHEV sokoni. With hybrid (HEV) you can choose between four options. ComfortLine, DynamicLine, DynamicPlusLine and Temporary Launch Edition. As with the previous example, ComfortLine is the easiest alternative to conventional hybrids. This variant will cost you 31,995 euros and is therefore more than 2,000 euros more expensive than the original entry-level model. The most expensive option is the Launch Version for which you have to pay 41,095 euros. About 5,000 euros more expensive than the comparable model of the original Kia Niro.
You cannot select the Comfort Line and Hybrid Plugin (PHEV). Here you have to make a choice among the other options mentioned.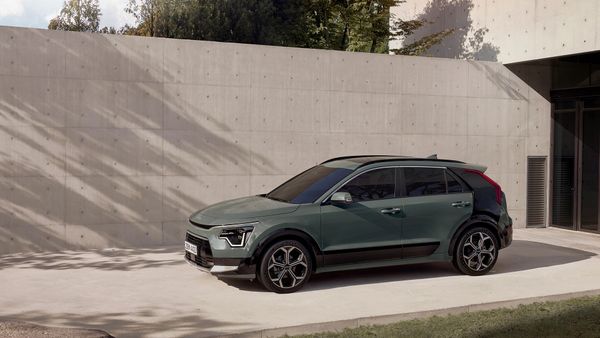 Niro EV
All electronic version, the Niro EV (formerly E-Niro), with its ExecutiveLine variant, is the most expensive option. This costs at least 47,395 euros. It is approximately 1,400 euros more expensive than the more expensive E-Niro. ExecutiveLine was also found in the original design along with a hybrid train and a hybrid train. These have been changed to the Launch Version with the new Niro.
Additionally, with the E-Niro you had a choice between the 39.2 kWh variant and the 64 kWh variant. For the Niro EV, it has been decided at this time to announce only the 64.8 kWh version.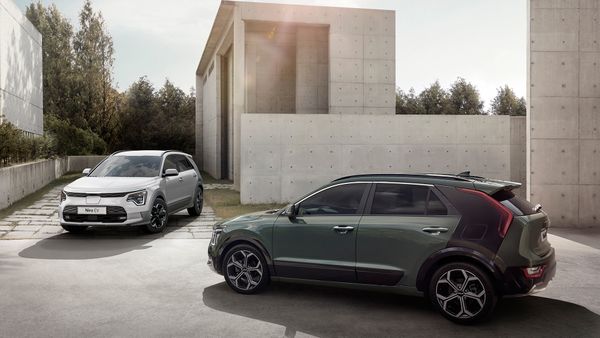 The full price list can be found in the table below:
1.6 GDi




Hybrid DCT6

New structure

An old example

Comfort Line
€ 31,995.00
€ 29.795.00
DynamicLine
€ 34,695.00
€ 31,795.00
DynamicPlusLine
€ 37,195.00
€ 34,495.00
Launch Edition
€ 41,095.00
€ 36.295.00

1.6 GDi




Hybrid DCT6 plug-in

New structure

An old example

DynamicLine
€ 38.995.00
€ 36,495.00
DynamicPlusLine
€ 41,495.00
€ 38.995.00
Launch Edition
€ 44,195.00
€ 40.795.00

Niro EV




(64.8kWh)

New structure

An old example

Comfort Line
€ 39.795.00
€ 38.995.00
DynamicLine
€ 41,795.00
€ 40,995.00
DynamicPlusLine
€ 44,295.00
€ 42,495.00
Executiveline
€ 47,395.00
€ 45.995.00
Niro new
This summer, the new Niro will appear with its various types of power trains. Kia has greatly improved in the new version. Converted energy sources depend on a different platform, which has implications for South Korean car dimensions.
You can read exactly how this works in the article below, which explains it all in detail.
The successor to the Kia Niro throne is ready
Did you notice the error? Email us. We thank you.
window.didomiEventListeners = window.didomiEventListeners || []; window.didomiEventListeners.push({ event: 'notice.clickagree', listener: function () { console.log('clicked agree'); consentLevel =3; loadAllScripts(); return false; } }); window.didomiEventListeners.push({ event: 'preferences.clickagreetoall', listener: function () { console.log('clicked agree'); consentLevel =3; loadAllScripts(); return false; } }); window.didomiEventListeners.push({ event: 'preferences.clicksavechoices', listener: function () { console.log('clicked agree'); consentLevel = 3; loadAllScripts(); return false; } });
function loadAllScripts(){ console.log('start loading all scripts 2.19'); console.log(tc_vars.didomiPurposesConsentDenied);
var deniedConsent = tc_vars.didomiPurposesConsentDenied; if(deniedConsent.indexOf('cookies') == -1){
//SETTING VARIABLES var wpk_tags = dataLayer[0].Tags; if (wpk_tags != undefined) { var wpk_tags_array = wpk_tags.split(','); }else{ var wpk_tags_array = []; }
var sales_keywords = dataLayer[0].sales_keywords; if(sales_keywords == undefined){ sales_keywords=""; }else{ sales_keywords = sales_keywords.replace(/_/g, ''); sales_keywords = sales_keywords.replace(/&/g, '_'); sales_keywords = sales_keywords.replace(/&/g, '_'); }
if (typeof dataLayer[0].Site !== 'undefined') { var site_name = dataLayer[0].Site.toLowerCase(); }else{ var site_name=""; }
site_name = site_name.split(".");
//SETTING VARIABLES
var script = document.createElement("script"); script.src = "https://shared.mediahuis.be/cxense/cxense.autovisie.min.js"; script.type = "didomi/javascript"; script.setAttribute('data-vendor','iab:412');
console.log('ads: '+deniedConsent.indexOf('create_ads_profile')); console.log('content: '+deniedConsent.indexOf('select_personalized_content'));
if(deniedConsent.indexOf('create_ads_profile') < 0 && deniedConsent.indexOf('select_personalized_content') < 0){ document.head.appendChild(script); console.log('load cxense!!!'); }else{ console.log('NOT load cxense!!'); } if (dataLayer[0].show_banners == 1) { // console.log('fillSlots'); setTimeout(function(){ fillSlots(); }, 1000); } if(deniedConsent.indexOf('social_media') < 0){ var y = document.getElementsByClassName("social-media-no-consent-box"); var i; for (i = 0; i < y.length; i++) { y[i].style.display = "none"; } var x_fb_post = document.getElementsByClassName("fb-post-no-consent"); while(x_fb_post.length > 0) { x_fb_post[0].className = "fb-post"; }
var x_fb_video = document.getElementsByClassName("fb-video-no-consent"); var i; while(x_fb_video.length > 0) { x_fb_video[0].className = "fb-video"; }
var x_twitter = document.getElementsByClassName("twitter-tweet-no-consent"); while(x_twitter.length > 0) { x_twitter[0].className = "twitter-tweet"; }
var xi = document.getElementsByClassName("instagram-media-no-consent"); while(xi.length > 0) { xi[0].className = "instagram-media"; }
var script = document.createElement("script"); script.src = "https://platform.twitter.com/widgets.js"; document.head.appendChild(script);
var script = document.createElement("script"); script.src = "https://www.instagram.com/embed.js"; document.head.appendChild(script);
var script = document.createElement("script"); script.innerHTML = "window.instgrm.Embeds.process();"; document.head.appendChild(script);
var script = document.createElement("script"); script.src = "https://connect.facebook.net/nl_NL/sdk.js#xfbml=1&version=v8.0";
var facebookDiv = document.createElement('script'); facebookDiv.innerHTML =`window.fbAsyncInit = function() {FB.init({ xfbml : true, version : 'v5.0' });}; `; document.head.appendChild(facebookDiv);
var my_awesome_script = document.createElement('script'); my_awesome_script.setAttribute('src','https://connect.facebook.net/en_US/sdk.js'); my_awesome_script.async="true"; my_awesome_script.defer="true"; document.head.appendChild(my_awesome_script);
}
} }
if (navigator.userAgent.toLowerCase().indexOf('cxensebot') != -1) {
loadAllScripts();
}