(Motorsport-Total.com) – When the 2022 Formula 1 season started, Aston Martin was struggling with serious problems. The new car, designed for the new ground effect rules, did not want to work properly, leaving the team behind the competition in the midfield. Aston Martin has yet to let that discourage them, making a strong comeback that Lance Stroll says would not have been possible with the old team.
Lance Stroll praises Aston Martin's attitude
zoom

Download

Like the Mercedes, the Aston Martin was designed to provide plenty of power to keep the car close to the track. However, poaching, car jumping, arose, which is why the cars could not be driven down as originally planned. To get rid of the rigging the car had to be lifted and therefore a lot of performance had to be sacrificed.
For the Spanish Grand Prix, Aston Martin released updates that would be a turning point for the team in the 2022 season. After all, the racing team still managed to finish seventh in the constructors' classification, despite a difficult start. But perhaps more importantly, the team has convinced Fernando Alonso to join in 2023.
the team has changed
According to Stroll, this comeback wouldn't have happened a few years ago because the team wasn't ready to come back from such a low point. "The team has progressed a lot," he told 'Motorsport-Total.com'. "That applies to the foundation, the way the car works and also the development of the car. A few years ago, it would have been much more difficult to dig out of this hole."
Stroll explains that there have been "big changes" which is why the "completely different" car appeared on the Barcelona track. There were also other updates throughout the season that are said to improve the performance of the Aston Martin. "In some races we were suddenly in a better position than before," Stroll said.
"We definitely couldn't manage that a few years ago and that shows we've made a lot of progress," says the Aston Martin driver. "It affects the whole approach of the team because we are closer than we have been in the past." According to Stroll, the partnership is working better than in previous years as morale, communication and processes have improved significantly.
Further improvements are possible
---
The 10 worst Formula 1 drivers of 2022!
video is loading…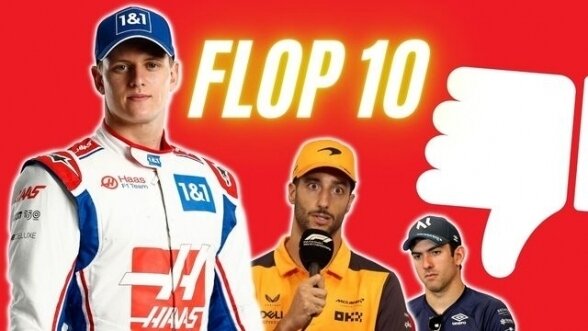 Ignoring the competitiveness of the car, the reliability of the technology and the quality of the team, who are the worst and best drivers in F1?
More Formula 1 videos

However, according to Stroll, the end of the road has not yet been reached. Canada sees stability as the biggest building site for the 2023 season, as there were repeat facilities in the second half of the 2022 season. year."
Still, there is still room for improvement as despite the updates and great teamwork there were still races where the team didn't get a chance to do anything. "There are still those weekends when we don't know why we're in better shape than others. We have ideas, but we're not 100 percent sure. But we're still on the right track."