The legendary Subaru Impreza is being offered on auction site Bonhams. The car belonged to Richard Burns and Robert Reid who won the Monte Carlo Rally in 2000 with this model.
Although not the car of Colin McRae who managed to make a big impression with his blue car, this Subaru is also everything that a true rally enthusiast – with a very large garden – wants.
Subaru Impreza is a legendary car
You can't do anything with this popular Subaru Impreza on the public road. The car is definitely not approved for public roads.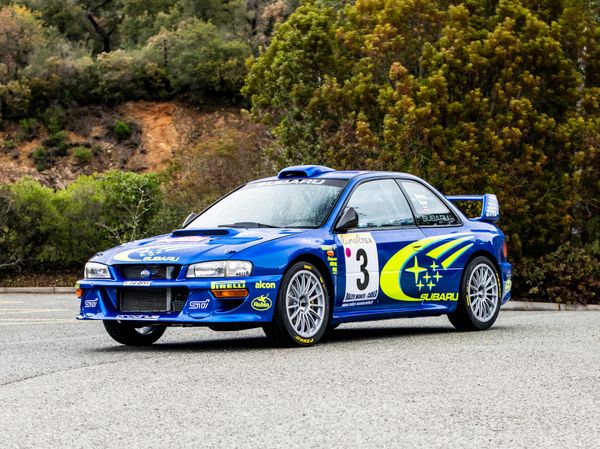 Although the Japanese did not have an 'old lady' as the previous owner, it looks perfect. After all, the car has been fully restored with the Monte Carlo Rally livery. You can see why this was important in the video below where Richard Burns demonstrates his tricks. Do not forget to enjoy the sound of the engine and the wind orchestra of the waste gate.
The Subaru Impreza WRC99 has a 300 hp and 651 Nm four-cylinder engine under the hood. On the engine block of the rally car you will find an IHI RX turbo which is good for 2 bar of pressure. With a semi-six-speed gearbox, it is a special rally car that requires significant skills from its driver.
The Subaru Impreza comes with a laptop for programming and flashers.
However, being able to drive well is not enough to be allowed on the road with this Subaru. A large bag is also required. Bonhams expects the rally legend to fetch between £430,000 and £520,000. That does not include the costs of the auction itself. Money doesn't buy happiness, although this 'event' secretly makes me very happy.
The story of the rally
The Subaru Impreza is not the only protest story. In the video below, Peter Hilhorst shows you five incredible rally cars! What car are you going in?
Click here if the video is not showing
Rallyhelden: Lancia Delta, Toyota Celica, Subaru Impreza, Mitsubishi Lancer and Toyota GR Yaris
Did you see the mistake? Send us an email. We are grateful.