The Mazda CX-5 produced in 2022 is very attractively priced in the used car market to compete with the new version launched not long ago.
Listen to the content of the article
Currently, the old C-size Crossover SUV models are a good choice for those who want to use high clearance vehicles for family and work. Among them, Mazda CX-5 is a name worth considering.
This is an SUV model that has built a solid foundation in the Vietnamese market, winning points with customers thanks to its modern, youthful design, carefully finished interior and relatively impressive performance.
In addition, an improved version of the Mazda CX-5 was recently launched by THACO with quality changes in equipment and technology, as well as a price reduction. This results in unseen used cars being sold at lower prices to compete.
"Very fast" Mazda CX-5 2022 for sale at an incredible price
According to records on the used car market, the Mazda CX-5 2.5L Signature Premium 2WD version produced in 2022 is currently sold for only VND 865 million.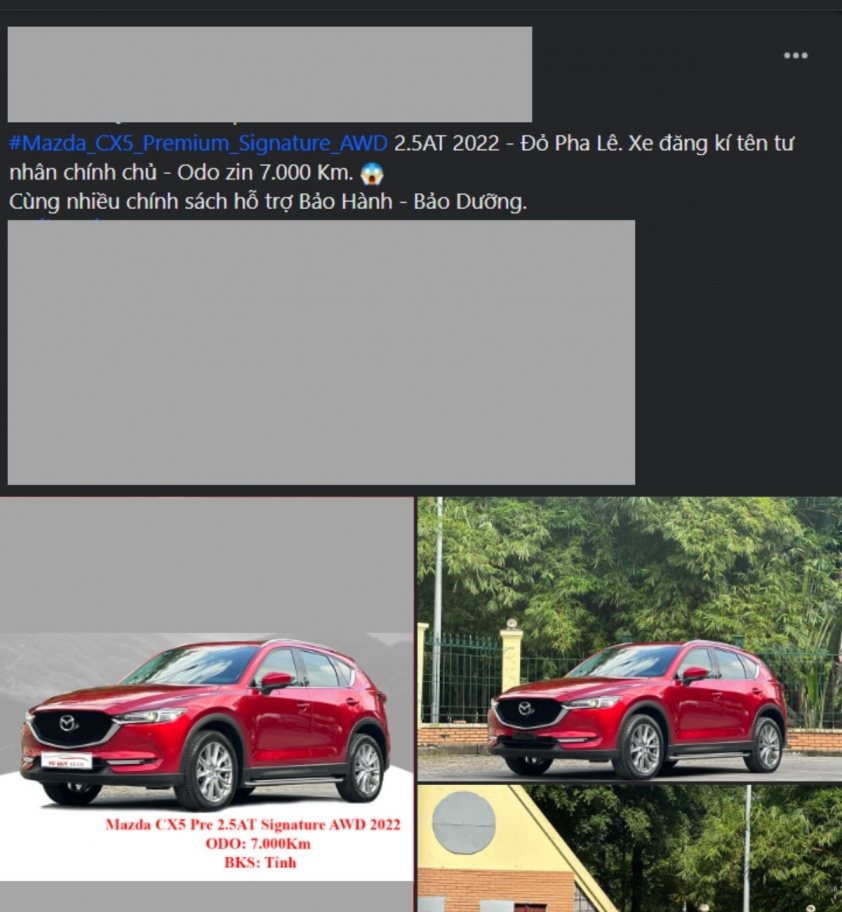 In particular, this is the top version of the Mazda CX-5, whose initial purchase price is not cheap. The car has a red exterior, has only been on the road for about 1 year, the condition is still brand new, and the ODO number is only 7,000 km. It would seem that this is a "super surfing" SUV, not used much by the owner.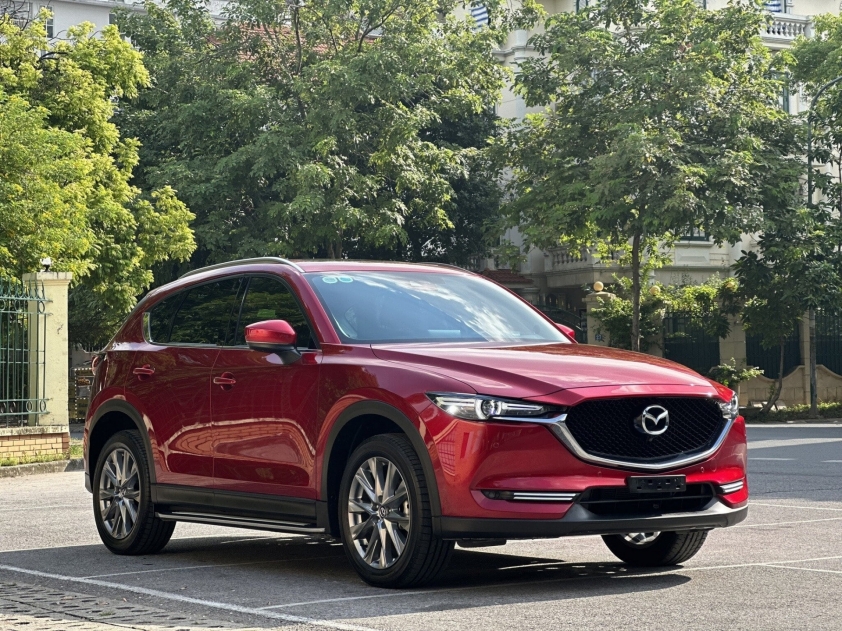 It is known that the price of the car "out of the box" (at the time of purchase) was 999 million VND. Including additional costs, the price of the car is approximately 1.06 billion VND. So, in just a short time, the old Mazda CX-5 has "jumped" 200 million VND to its original value.
Conversely, for those who want to own a premium SUV but don't mind buying a used car, this is an option worth considering.
What's so special about the 2022 Mazda CX-5 2.5L Signature Premium 2WD?
As for the exterior, all three versions of the CX-5 use LED technology lighting systems for the front and rear lights. The Mazda CX-5 also has anti-jamming sensor doors and an electric trunk. In addition, the 2.5L Signature Premium 2WD version will feature ALH smart light function.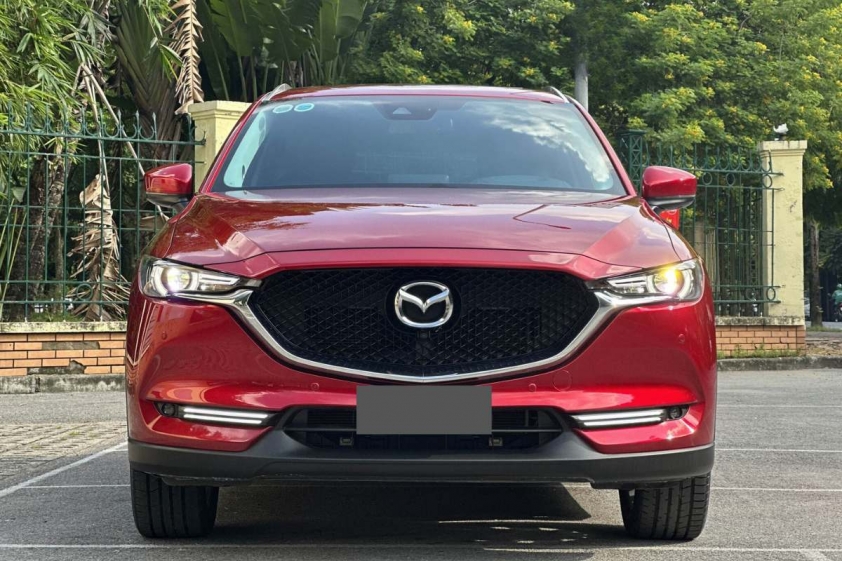 As for the interior, the Mazda CX-5 cabin features a 7-inch central touchscreen, HUD (Head-up Display), new three-tone steering wheel, leather seats and decorative details.
In addition, the CX-5 also features a 10-speaker Bose sound system and the Mazda Connect system to help connect with smartphones. The 2.5L Signature Premium 2WD version adds the ability to remember the position of the driver's seat and a power passenger seat.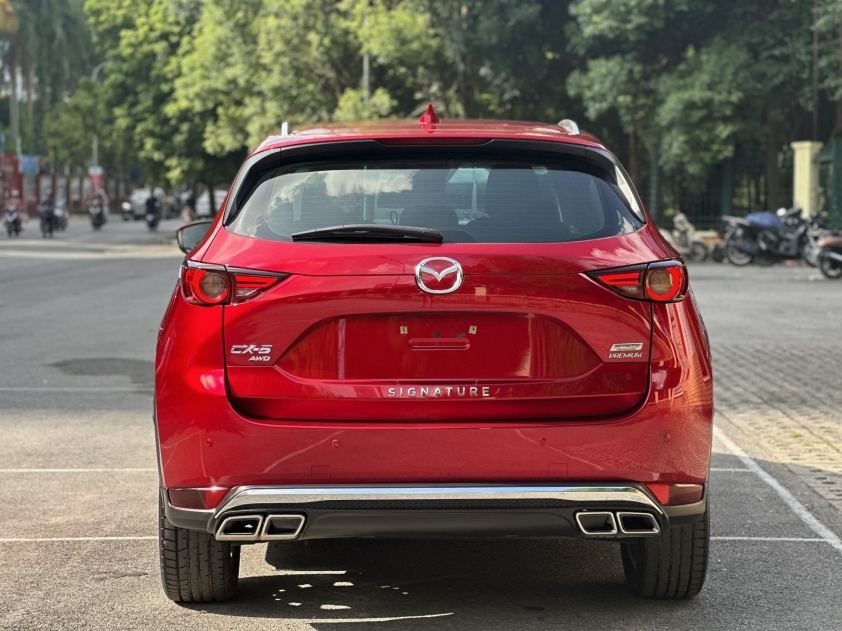 The car uses a 2.5 liter Skyactiv-G engine, producing a maximum power of 188 horsepower at 6,000 rpm and a maximum torque of 252 Nm at 4,000 rpm. Along with it is a 6-speed automatic transmission and a front-wheel drive system.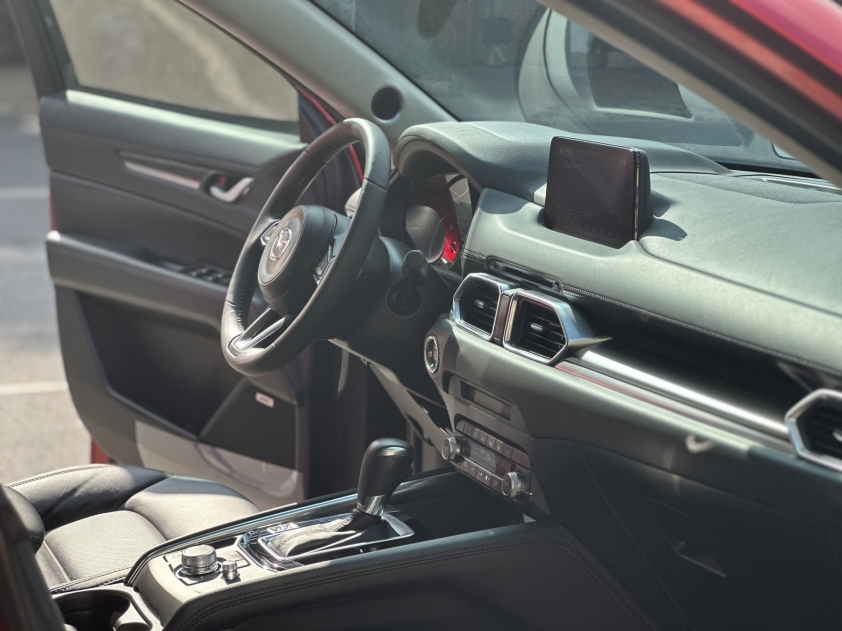 Notably, in addition to basic safety features, the Premium 2.5L version also features the advanced i-ActivSense technology package with adaptive cruise control, rear cross traffic alert, lane departure warning and lane keeping assist. .