Probably the most popular option in the car: the Rolls-Royce star sky. But what does that option cost?
Inside of configuration prices not shown and price lists of the British luxury brand are also not online. If you have to ask for a price in a Rolls-Royce, you can't afford it at all. And so Autovisie went to explore what cost a popular option.
This costs the Rolls-Royce star atmosphere
Just to get a point. The starry sky in the Rolls-Royce will cost you between 17,500 and 20,000 euros, depending on the style you choose. Large amount for a few lights on your roof, but the choice is more than that.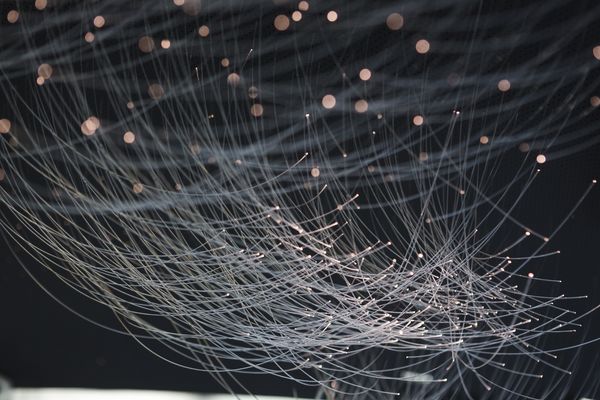 The starry sky includes 800 to 1340 hand-held 'stars'. These stars are made of fiberglass wires placed at different depths and angles. The brightness of each side of the star can be adjusted, completely depending on the wishes of the client.
Sometimes it takes more than 17 hours to repair
Making a starry sky at Rolls-Royce can sometimes take more than 17 hours. Each star is calculated by hand and holes in the skin are made by hand. Can a robot do this? "Maybe so," says Rolls-Royce. "But we don't."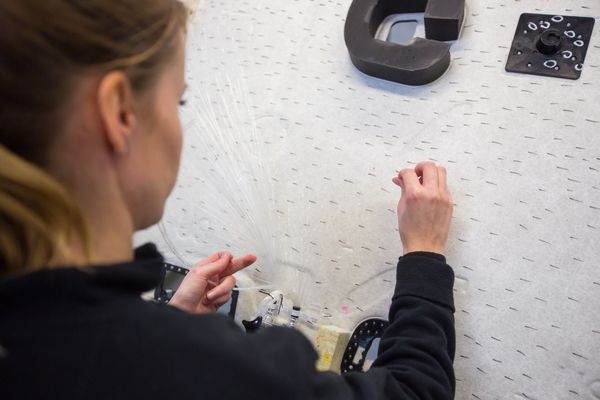 As a customer, you can choose even a specific evening in which the starry sky is redesigned. Je! want a starry sky similar to the night you suggested for your loved one? Or when your favorite football team became champions? Everything is possible. From 2018 you can also choose a shooting star. This 'falls' on the front passenger.
New luxury for Rolls-Royce Phantom
The starry sky was introduced by Rolls-Royce in 2007 on the Phantom, then with only 800 lights. The car atmosphere now has 1340 lights. Ghost has an option where you will find approximately 580 LEDs on your dashboard. With Phantom 2 Series, even your headlights can be mounted on these stars.
The starry sky is not for every Rolls Royce
The star is part of the brand image. However, it is not available for all models. Rolls-Royce Dawn, for example, does not have a starry sky on the options list. After all, this is an exchange. The unique $ 28 million Boat Tail copies also do not have a starry sky.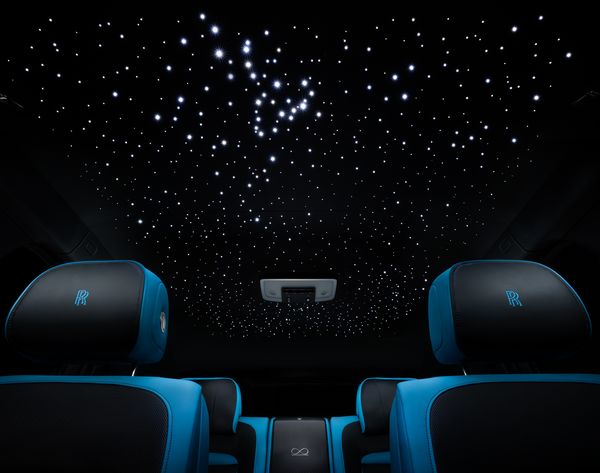 Did you notice the error? Email us. We thank you.
Extra


June 10, 2022†

What is your favorite Le Mans film?

Extra


June 6, 2022†

These crazy cars have been erased from our memory

Information


5 June 2022†

Kids are getting older: Toyota Aygo X versus. Suzuki Ignis

Extra


May 29, 2022†

Toyota Corolla, but different: Daihatsu Charmant

Extra


May 15, 2022†

Alfa Romeo 2000 Berlina: name is not everything

Extra


May 14, 2022†

You can read this in Autovisie Magazine number 10!

Extra


May 10, 2022†

Join! Autovisie is looking for events from Domains Movable Affairs

Extra


May 7, 2022†

Rich Blend: Stylish and Appropriate Equipment for Car Lovers

Extra


May 2, 2022†

Opel Manta A: A sports car for the average person

Shopping guide


May 1, 2022†

Purchase Guide: used BMW 1-Series F20 / F21 (2011 – 2019)

Information


April 30, 2022†

You can read this in Autovisie Magazine number 9!

Extra


April 27, 2022†

Rijk Mengsel: looking forward to summer, and the old barbecue
var deniedConsent = tc_vars.didomiPurposesConsentDenied; if(deniedConsent.indexOf('cookies') == -1){
//SETTING VARIABLES var wpk_tags = dataLayer[0].Tags; if (wpk_tags != undefined) { var wpk_tags_array = wpk_tags.split(','); }else{ var wpk_tags_array = []; }
var sales_keywords = dataLayer[0].sales_keywords; if(sales_keywords == undefined){ sales_keywords=""; }else{ sales_keywords = sales_keywords.replace(/_/g, ''); sales_keywords = sales_keywords.replace(/&/g, '_'); sales_keywords = sales_keywords.replace(/&/g, '_'); }
if (typeof dataLayer[0].Site !== 'undefined') { var site_name = dataLayer[0].Site.toLowerCase(); }else{ var site_name=""; }
site_name = site_name.split(".");
//SETTING VARIABLES
var script = document.createElement("script"); script.src = "https://shared.mediahuis.be/cxense/cxense.autovisie.min.js"; script.type = "didomi/javascript"; script.setAttribute('data-vendor','iab:412');
console.log('ads: '+deniedConsent.indexOf('create_ads_profile')); console.log('content: '+deniedConsent.indexOf('select_personalized_content'));
if(deniedConsent.indexOf('create_ads_profile') < 0 && deniedConsent.indexOf('select_personalized_content') < 0){ document.head.appendChild(script); console.log('load cxense!!!'); }else{ console.log('NOT load cxense!!'); } if (dataLayer[0].show_banners == 1) { // console.log('fillSlots'); setTimeout(function(){ fillSlots(); }, 1000); } if(deniedConsent.indexOf('social_media') < 0){ var y = document.getElementsByClassName("social-media-no-consent-box"); var i; for (i = 0; i < y.length; i++) { y[i].style.display = "none"; } var x_fb_post = document.getElementsByClassName("fb-post-no-consent"); while(x_fb_post.length > 0) { x_fb_post[0].className = "fb-post"; }
var x_fb_video = document.getElementsByClassName("fb-video-no-consent"); var i; while(x_fb_video.length > 0) { x_fb_video[0].className = "fb-video"; }
var x_twitter = document.getElementsByClassName("twitter-tweet-no-consent"); while(x_twitter.length > 0) { x_twitter[0].className = "twitter-tweet"; }
var xi = document.getElementsByClassName("instagram-media-no-consent"); while(xi.length > 0) { xi[0].className = "instagram-media"; }
var script = document.createElement("script"); script.src = "https://platform.twitter.com/widgets.js"; document.head.appendChild(script);
var script = document.createElement("script"); script.src = "https://www.instagram.com/embed.js"; document.head.appendChild(script);
var script = document.createElement("script"); script.innerHTML = "window.instgrm.Embeds.process();"; document.head.appendChild(script);
var script = document.createElement("script"); script.src = "https://connect.facebook.net/nl_NL/sdk.js#xfbml=1&version=v8.0";
var facebookDiv = document.createElement('script'); facebookDiv.innerHTML =`window.fbAsyncInit = function() {FB.init({ xfbml : true, version : 'v5.0' });}; `; document.head.appendChild(facebookDiv);
var my_awesome_script = document.createElement('script'); my_awesome_script.setAttribute('src','https://connect.facebook.net/en_US/sdk.js'); my_awesome_script.async="true"; my_awesome_script.defer="true"; document.head.appendChild(my_awesome_script);
}
} }
if (navigator.userAgent.toLowerCase().indexOf('cxensebot') != -1) {
loadAllScripts();
}