It may sound crazy, but it is not. We already knew that Toyota would replace the current Mazda 2. This is it!
Mazda only mentions that this car is the result of a partnership with Toyota, but the new 2 is almost identical to the current Toyota Yaris. Not a big problem, because the car was named the 2021 Year Car last year. Plus, it's Mazda's very first hybrid, and the brand can make the most of it.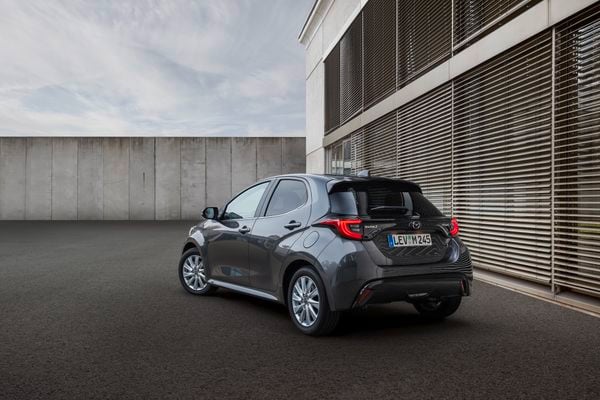 Other logos
Optically therefore it is a slightly redesigned Toyota Yaris, though the differences do not go further than the front and rear logos of the car. Of course now there are Mazda badges. The same applies to the interior, simply because the logo on the steering wheel indicates that this is a Mazda2. A little detail is the red belt connecting the Yaris rear lighting units. That feature is not available in the new part b of Mazda. Oh, and of course the floor mats also say Mazda.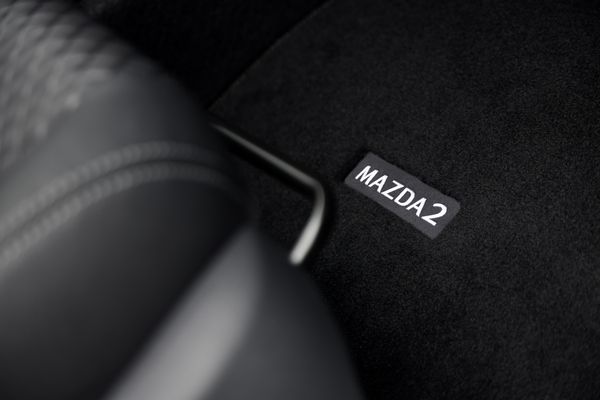 So you can already guess what happens under the skin. Mazda adds Yaris hybrid power in 2 new. Or rather: Toyota does not offer these new cars with Toyota, but with the Mazda logo. A large Japanese car company is developing a new Mazda design at the same facilities (Czech Republic and France) as its own Yaris. And so the new 2 also gets a hybrid power of 116 hp from the Yaris, consisting of three 1.5-liter cylinders and a 59 kW electric motor.
Mazda forces Toyota to restructure European Yaris production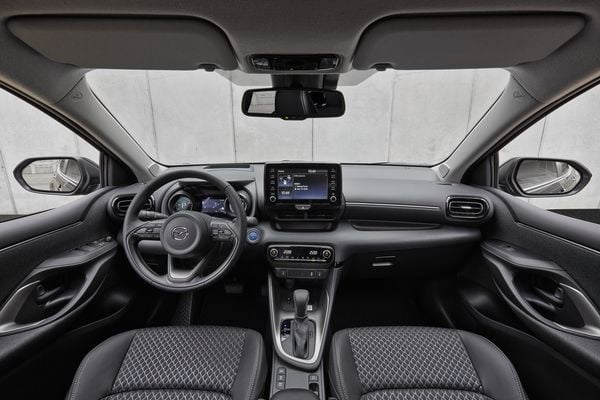 Use of Mazda2
Mazda has already released information on powertrain performance. 2 runs up to 100 miles per hour in 9.7 seconds. The top speed is 175 km / h. Depending on 15- or 16-inch shoes, CO2 emissions are 87 or 92 grams per 100 kilometers. Consumption drops from 1 to 25/1 to 26.3.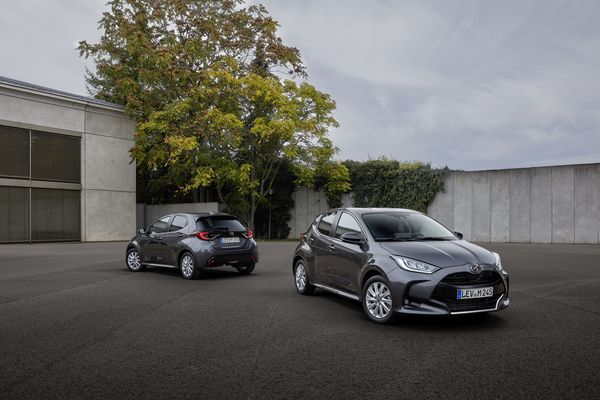 All in all, it is a very important vehicle for Mazda to achieve new goals. The manufacturer wants to reduce the average and complete (wheel-to-wheel) production of CO2 of its ships by 50 percent by 2030. To realize that, a car manufacturer needs this kind of cooperation. After all, the Mazda itself is not big enough to ignite a wide range of models alone. And so cooperation with Toyota one very handy.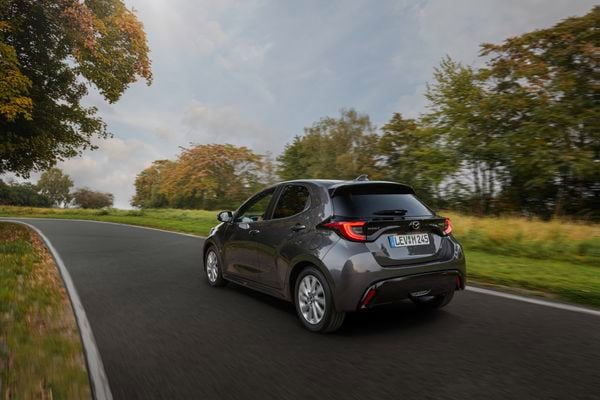 Introduction
The new Mazda2 will appear on the Dutch market in the spring of 2022. Prices and more details about frequencies will be announced later.
Did you notice the error? Email us. We thank you.
Information

Jana†

Volkswagen Phaeton almost got a successor

Information


7 July 2022†

Audi RS3 getting worse: ABT RS3 R

Information


7 July 2022†

Why Bentley Fits 'Flight Seats' in Bentayga EWB

Information


7 July 2022†

Ford Ranger finds new competitor: Volkswagen Amarok

Information


7 July 2022†

Hyundai are making fun of the attractive model, is this the new coupe?

Information


7 July 2022†

Who are the best drivers, men or women?

Information


July 6, 2022†

Someone drives a BMW 7 Series 1650+ km from London to Madrid in a tank

Information


July 6, 2022†

Road price: for these 3 tips you are out as cheap as possible
var deniedConsent = tc_vars.didomiPurposesConsentDenied; if(deniedConsent.indexOf('cookies') == -1){
//SETTING VARIABLES var wpk_tags = dataLayer[0].Tags; if (wpk_tags != undefined) { var wpk_tags_array = wpk_tags.split(','); }else{ var wpk_tags_array = []; }
var sales_keywords = dataLayer[0].sales_keywords; if(sales_keywords == undefined){ sales_keywords=""; }else{ sales_keywords = sales_keywords.replace(/_/g, ''); sales_keywords = sales_keywords.replace(/&/g, '_'); sales_keywords = sales_keywords.replace(/&/g, '_'); }
if (typeof dataLayer[0].Site !== 'undefined') { var site_name = dataLayer[0].Site.toLowerCase(); }else{ var site_name=""; }
site_name = site_name.split(".");
//SETTING VARIABLES
var script = document.createElement("script"); script.src = "https://shared.mediahuis.be/cxense/cxense.autovisie.min.js"; script.type = "didomi/javascript"; script.setAttribute('data-vendor','iab:412');
console.log('ads: '+deniedConsent.indexOf('create_ads_profile')); console.log('content: '+deniedConsent.indexOf('select_personalized_content'));
if(deniedConsent.indexOf('create_ads_profile') < 0 && deniedConsent.indexOf('select_personalized_content') < 0){ document.head.appendChild(script); console.log('load cxense!!!'); }else{ console.log('NOT load cxense!!'); } if (dataLayer[0].show_banners == 1) { // console.log('fillSlots'); setTimeout(function(){ fillSlots(); }, 1000); } if(deniedConsent.indexOf('social_media') < 0){ var y = document.getElementsByClassName("social-media-no-consent-box"); var i; for (i = 0; i < y.length; i++) { y[i].style.display = "none"; } var x_fb_post = document.getElementsByClassName("fb-post-no-consent"); while(x_fb_post.length > 0) { x_fb_post[0].className = "fb-post"; }
var x_fb_video = document.getElementsByClassName("fb-video-no-consent"); var i; while(x_fb_video.length > 0) { x_fb_video[0].className = "fb-video"; }
var x_twitter = document.getElementsByClassName("twitter-tweet-no-consent"); while(x_twitter.length > 0) { x_twitter[0].className = "twitter-tweet"; }
var xi = document.getElementsByClassName("instagram-media-no-consent"); while(xi.length > 0) { xi[0].className = "instagram-media"; }
var script = document.createElement("script"); script.src = "https://platform.twitter.com/widgets.js"; document.head.appendChild(script);
var script = document.createElement("script"); script.src = "https://www.instagram.com/embed.js"; document.head.appendChild(script);
var script = document.createElement("script"); script.innerHTML = "window.instgrm.Embeds.process();"; document.head.appendChild(script);
var script = document.createElement("script"); script.src = "https://connect.facebook.net/nl_NL/sdk.js#xfbml=1&version=v8.0";
var facebookDiv = document.createElement('script'); facebookDiv.innerHTML =`window.fbAsyncInit = function() {FB.init({ xfbml : true, version : 'v5.0' });}; `; document.head.appendChild(facebookDiv);
var my_awesome_script = document.createElement('script'); my_awesome_script.setAttribute('src','https://connect.facebook.net/en_US/sdk.js'); my_awesome_script.async="true"; my_awesome_script.defer="true"; document.head.appendChild(my_awesome_script);
}
} }
if (navigator.userAgent.toLowerCase().indexOf('cxensebot') != -1) {
loadAllScripts();
}