Lewis Hamilton's Formula 1 car has never been auctioned. Until now. The McLaren MP4-25A, with which the Briton won the Tunduki Grand Prix in 2010, will go under the hammer during the Grand Prix weekend at Silverstone.
Lewis Hamilton he has dominated Formula 1 for years now and is now a seven-time world champion. But before making – in consideration – a very successful switch to the Mercedes team, the Briton was associated with McLaren for a long time. He was introduced as a talent by Ron Dennis, the boss of McLaren, and was allowed to drive with Fernando Alonso in 2007. In 2008 he became the world champion with the British team, but in 2013 he decided to switch – then dare – to Mercedes, which had not yet done well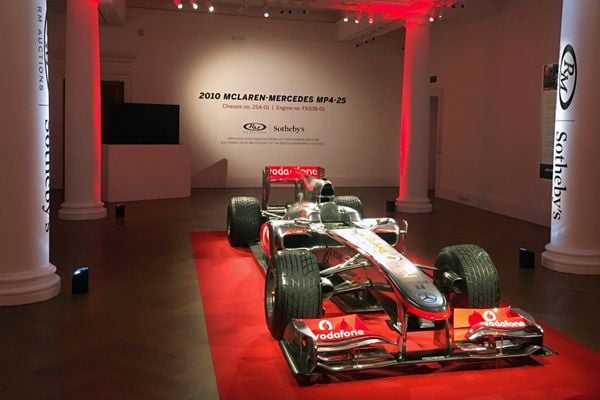 In hindsight, that was the best choice he could have made. He has won six other world titles with Mercedes. With fifteen seasons and 270 Grands Prix to his name, Hamilton is now an experienced hand. He has won no less than 98 of those 270 races. He also took the pole position a hundred times.
Special auction for a special McLaren
Soon, one of Hamilton's race-winning McLarens could be yours. At least if you have a big wallet. This McLaren MP4-25A, with which Hamilton won the 2010 Turkish Grand Prix, is being sold by the auction house. RM Sotheby's it was auctioned on July 17. They estimate that the car will fetch about five to seven million dollars. It could eventually become the most expensive Formula 1 car ever sold at auction. That honor still rests in the name of Michael Schumacher's Ferrari F2002, which fetched $6.65 million.
The auction will be held on a special afternoon. Hamilton's McLaren will be auctioned at Silverstone during the Grand Prix weekend. That will happen before qualifying for the first time this season. It's a new idea that Formula 1 is trying this year. On Friday, a regular qualifier takes place which determines the starting order for qualifying for the race. That will be a short race, which in turn will determine the starting order for the head-to-head on Sunday.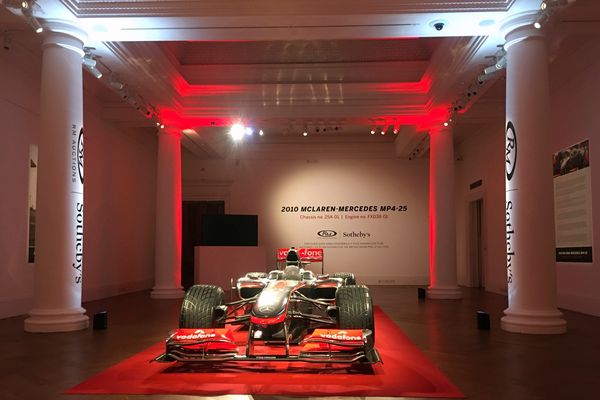 So that's not the only first on the UK circuit. It is the first time a Formula 1 car from Lewis Hamilton has been auctioned, let alone a race-winning car. During the auction, the MP4-25A will drive around the track – it is not yet known who will drive it – which will make the hearts of those interested beat faster.
18,000 rpm
That will already be helped by the sound that the car produces thanks to the 2.4 liter V8 engine, which revs up to an amazing 18,000 rpm. The racing machine has seven gears and weighs just 620kg – not including the driver – so expect to be blown away by the speed.
Did you see the mistake? Send us an email. We thank you.