Mercedes, a titan in the world of luxury vehicles, boasts an impressive line of engines that have endured the test of time, covering countless kilometers without succumbing to major issues. So which of these engines is still present in models readily available in the market, and stands as the most resilient and formidable creation of the Stuttgart brand?
Mercedes M271 (1.6 / 1.8)
The M271 engine (1.6/1.8) is a force to be reckoned with, a sturdy and robust engine that comes in two generations. The initial M271 (2002-2011) version was equipped with a compressor and direct fuel injection, while the newer M271 Evo (2009-2015) is furnished with an exhaust that links directly to the turbocharger. This powerhouse engine garners praise from both drivers and mechanics, who hail its exceptional dynamics, durability, and abundant supply of spare parts. Alas, the operation of the timing chain and timing belt replacements may cost a pretty penny, ranging from PLN 1,500 to PLN 3,000.
Mercedes OM646 (2.1 CDI)
The OM646 (2.1 CDI) engine is a four-cylinder turbo diesel that has a common rail and EGR type power supply, as well as a DPF filter and other modern features. These motors are built to last, with a standard construction that ensures durability for years to come. The engines are marked 2.1 or 2.2, and offer a range of horsepower and torque, from 88 hp and 220 Nm to 170 hp and 400 Nm. In terms of maintenance, the good news is the ready availability of replacements, making individual upkeep of these engines affordable.
Mercedes M112 (2.4 / 2.6 / 2.8 / 3.2 / 3.7 V6)
The M112 (2.4/2.6/2.8/3.2/3.7 V6) engine is the first V6 engine to be manufactured by Mercedes. A robust construction, closely related to the V8 unit marked with the number M113, it was unfortunately installed in cars that were produced during a period that was less than ideal for the brand. These vehicles often experienced electronic malfunctions, transmission problems, and even rust. The M112 was used in many Mercedes cars produced between 1997 and 2006.
Mercedes OM612 (2.7 CDI)
The OM612 (2.7 CDI) engine was created by adding a cylinder to the OM611, Mercedes' first Common Rail diesel. These engines are known to cover over half a million kilometers without a hitch. Unfortunately, many vehicles equipped with this engine have already lived their glory days and are now in need of significant investment.
Check out the exceptional Mercedes service offer provided by MB Motors Passenger Car Service, located at Aleja Krakowska 5C, 05-090 Falenty.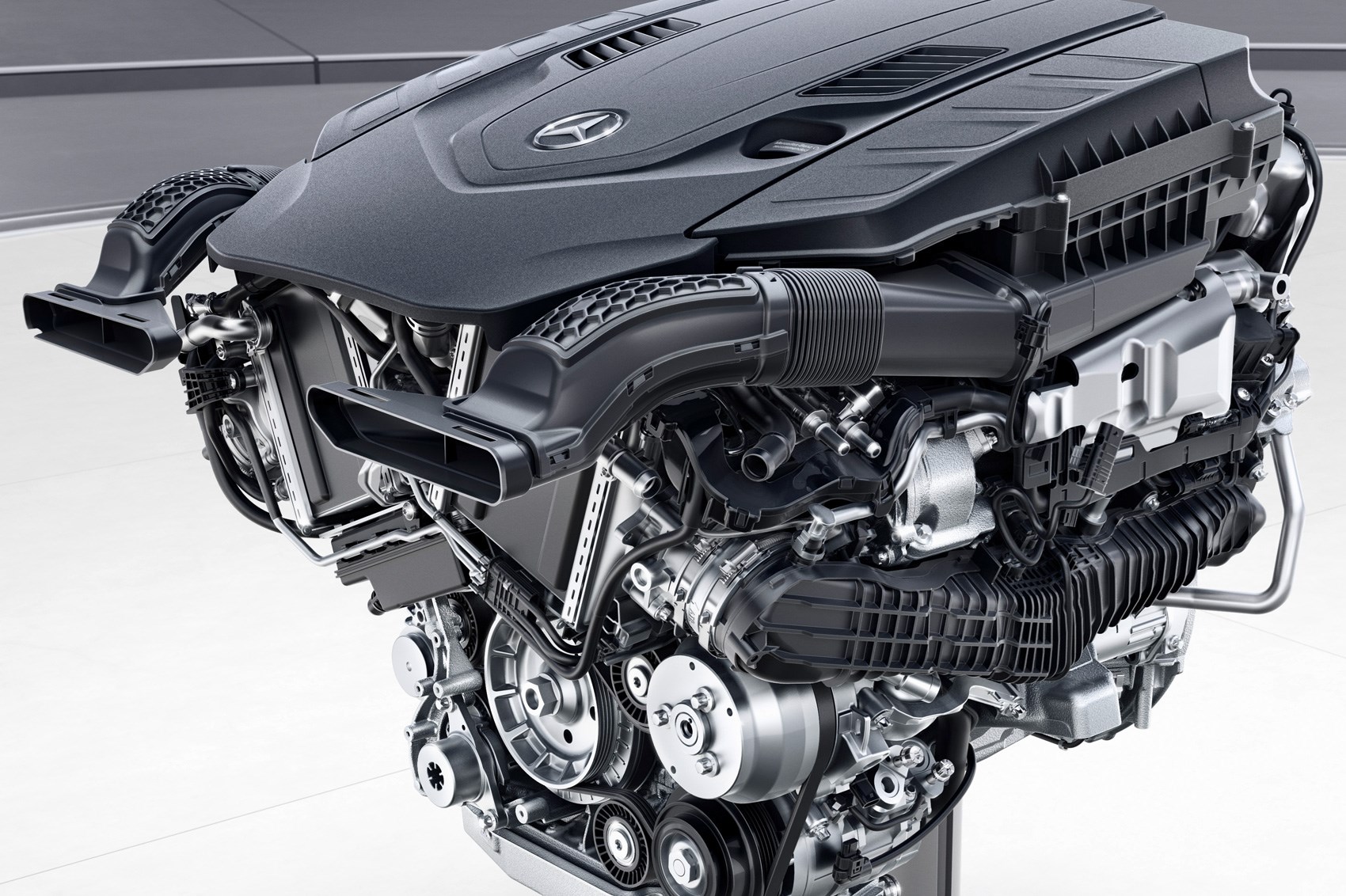 Mercedes OM642 (3.0 V6 CDI)
The OM612 DE 30 LA has an increased capacity of up to three liters, producing 231 HP and 540 Nm. However, the cooling system of the OM612 engines should be inspected regularly for overheating and possible head breakage, with repair costs amounting to thousands of dollars. The good news is that these engines are relatively easy to assemble, making access to converters more efficient and effective.
If you're seeking a modern Mercedes with a powerful diesel engine, take a look at the OM642 (3.0 V6 CDI). This impressive engine demands meticulous attention and unfortunately entails pricey maintenance. If you plan on purchasing a used Mercedes vehicle with an OM642 engine, make sure to examine its mileage and documented service history. The best engines are said to have been produced after 2010.