Toyota unveiled a new addition to its storied Century lineup, introducing an SUV body style to join the sedan. The Century has long served as Toyota's most exclusive and opulent vehicle, reserved only for elite passengers seeking the finest in Japanese luxury transportation. Now, those discerning clients have an even more capacious way to experience the Century's pampering comfort and isolation from the outside world.
Under the expanded SUV's imposing bulk lies a plug-in hybrid powertrain similar to that found in Lexus' most powerful three-row luxury crossover. A stout 3.5-liter V6 works with electric motors to deliver effortless acceleration while also allowing for limited electric-only driving. With over 400 horsepower on tap yet an estimated range of 33 miles before needing gasoline, the Century SUV merges supple performance with sustainable credentials befitting its lofty position.
Despite seats for only four individuals, the Century SUV prioritizes passenger pampering over practicality. Its immense bulk and weight rival true full-size luxury SUVs, yet the spacious rear comprises two plush thrones that recline almost fully flat. Rear passengers can also lose themselves in the SUV's abundant entertainment diversions without disturbance from front-seat interaction.
Paying homage to the Century's understated yet dignified visual language, the new SUV retains familiar formal styling cues. Available in bespoke multi-tone exterior hues paired with sumptuously tailored interiors, no two Century SUVs will be alike. A sporting GR version amplifies the options list further with bold wheel choices and swooping fender flares framing novel sliding rear doors.
With monthly production slated at a diminutive 30 units and distribution confined solely within Japan's border, the Century SUV promises scarcity on a scale commensurate with its rarified clientele. At a starting price approaching $170,000, it stands as one of the most exclusive new vehicles anywhere and an icon solely for the privileged and discerning tastes of the domestic luxury market.
Customers will relish the Century SUV's bespoke configuration choices, from its hand-painted paint palettes and stitched leathers to the way it cossets passengers in motion. Electronic driving modes tailored for the lofty rear compartment isolate travelers from unwelcome disturbances on the road. The new model expands the Century name's hallowed heritage while innovating its cabin experience for a new generation of Japanese elite.
With driving characteristics tuned to relax and insulate, the Century SUV caters fully to backseat influences without disturbance from front activities. An entertainment oasis awaits protected passengers, now accessible from this bolder yet no less discreet body shape carrying the Century's storied banner into the future of opulence on wheels.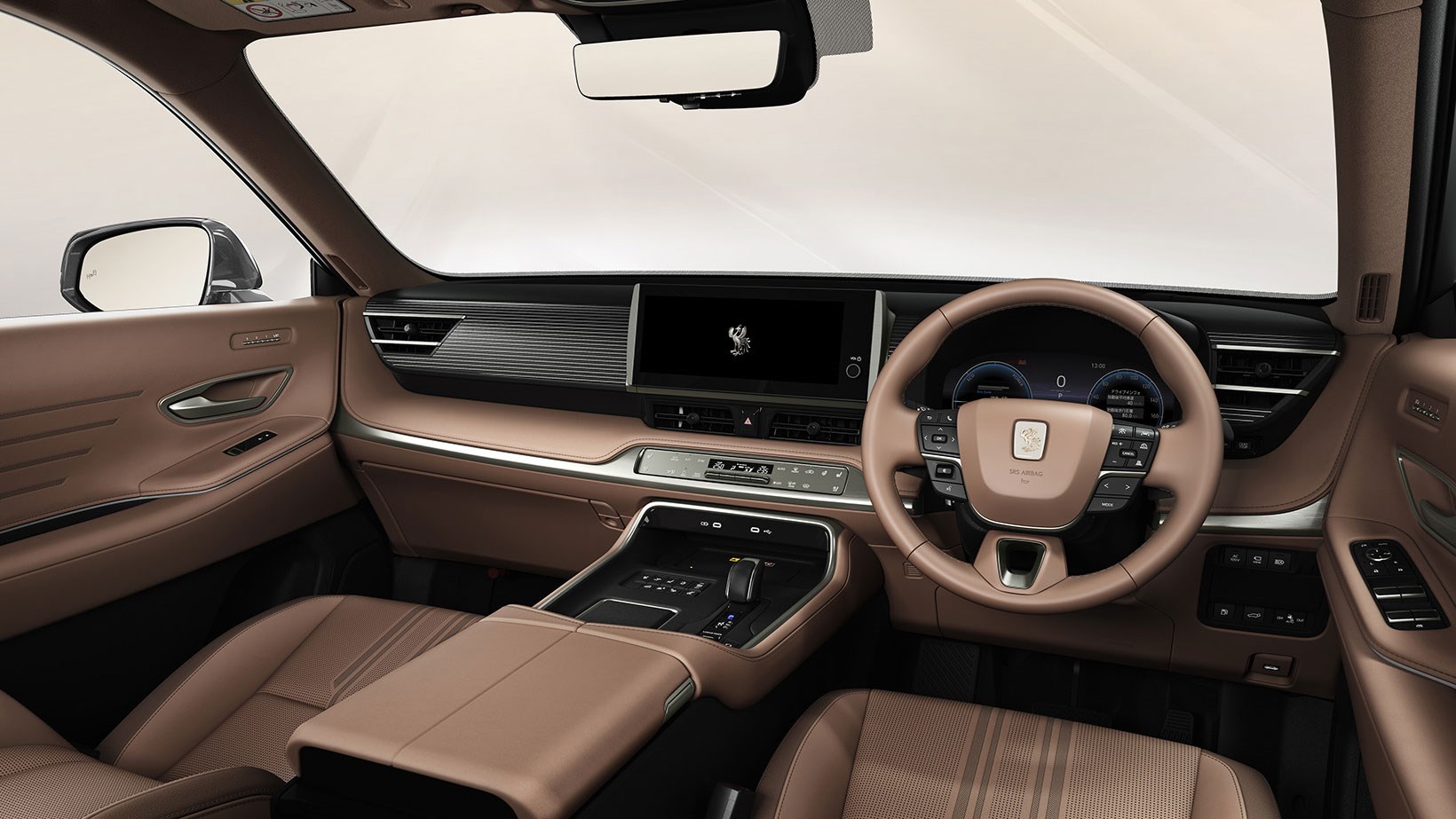 Continuing the sedan's role for discreet transport, the new SUV version exists not for busy multi-tasking families but for solitary journeys of seclusion. Its high price and low production serve only a rarified circle seeking sublime luxury without compromising aesthetics or etiquette. As a horizon for human achievement, the Century leaves an indelible mark on both the present and the roads yet traveled.
Great care was taken in engineering the Century SUV for cocooned passengers disconnected yet satisfied. Electronic adjustments perfectly counter everyday disruptions outside through ever-adaptive damping, while curated in-cabin features entertain and engage and the world yields to one's casual whims from within. A new frontier opens for ceremonial transportation refined to an art, and an icon's character endures.
With customary subtlety and individuality, the SUV grants access to the Century's most rejuvenating qualities on even grander adventures. Extended range via electrification now matches this scale. Yet its grandest attribute remains reserves of serenity within, as one need only observe scenery rather than partake in its motion directly. A mobile sanctuary piloted by unseen hand guides with a focus solely on passengers' state of mind.
The Century SUV spreads its influence further while retaining precision control of the experience. Fresh colors and interiors invite interpretation yet respect heritage. In luxury there lies freedom – to shape one's environment and detach from life's constant demands. This model strives to fulfill essences rather than check boxes, leaving no purpose unfulfilled for an elite few valuing discreet sophistication above all else.
Not merely an SUV, this new addition to the Century family upholds a philosophy. With limited crafting centered on individual expression, it stays true to inviting personal discovery through detailed indulgence. Marketed only to those whose means focus elsewhere than practicalities or price, it flourishes as both sanctuary and studio for the privileged conditions of idyll and imagination given physical form. An elite ideal perseveres.
The new Toyota SUV embraces bespoke customization yet venerates the past within each hand-sculpted detail. Across differences no two individuals nor journeys are identical, yet the core experience shares – of indulgence, erasement of the everyday's grip, and freedom to simply be. In conveying this, the Century spreads aspirational luxury within Japan and without borders as an emblem of human potential and imagination made solid. An SUV, yes, but one imbued with spirit transcending all statistics.