Jeep Wrangler is a Spartan and fun car. What should you consider when buying such an American?
In 1986 the first Jeep Wrangler (YJ) appeared. The model is waiting for a difficult task, because it has to continue the success of the CJ ('Civilian Jeep'), which has been developed for many years. In order not to offend the buying public, the new model is similar to its predecessor: the most noticeable differences are the square headlights and the vertical wiper arms. The new Jeep is sold Soft Top and Hard Top with two or four seats; The Hard Top has a fixed roof that can be removed with some effort. In addition, buyers can choose from a variety of trim levels that range from a simple base model to more luxurious versions, such as the Laredo with chrome accents and the Renegade with alloy wheels, wheel arch extensions and striking lines. .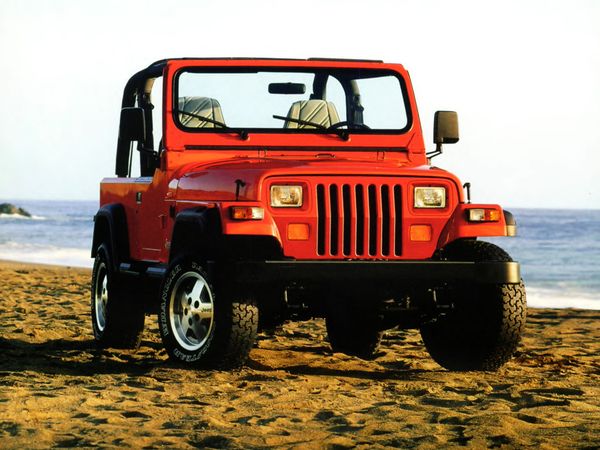 Basics
Technically, the Wrangler stays true to the CJ's underpinnings. The YJ again has a different chassis, rigid axles with leaf springs and selectable 4WD. Compared to its predecessor, it brings several improvements such as a wider track, wider leaf springs and anti-roll bars for better road holding on asphalt surfaces. The engine range consists of a 2.5i four-cylinder (122 hp/188 Nm) and a 4.2 in-line six (114 hp/285 Nm) with carburetor. The YJ comes with a five-speed manual transmission and a three-speed automatic. Better performance appears in 1991. Then the Wrangler gets a new 4.0i inline-six (178 hp/288 Nm, 'High Output') which replaces the old 4.2.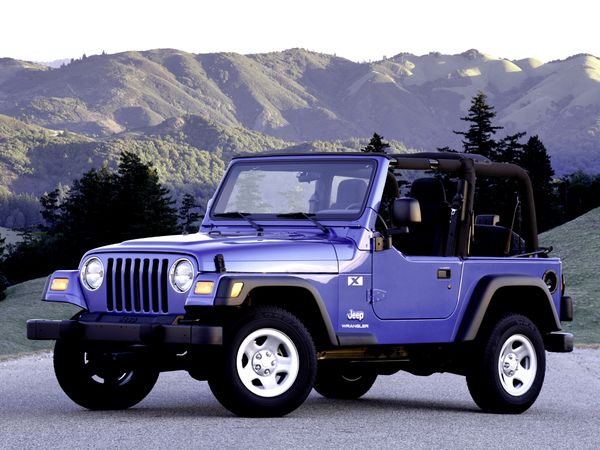 Introduction ABS
After a series of extensive changes, including the introduction of ABS and an extended roll bar, the YJ is replaced by a thoroughly revised TJ in the spring of 1996. According to Jeep, 77 percent of the Wrangler has been redesigned. The most important modification is the switch from leaf springs to coil springs. These modifications improve road handling on pavement and provide longer suspension travel allowing greater wheel rotation off-road. Other changes include the return of the round headlights and the arrival of a modern interior with airbags and more user-friendly ventilation/air conditioning controls. Motors remain the same with a choice of 2.5i four-cylinder and 4.0i six-cylinder.

Cherokee
TJ also undergoes several changes during its life cycle. In 2003, the 2.5i disappeared in favor of the new 2.4i cylinder (147 hp/215 Nm), which is also used in the Cherokee. In the same year, a four-speed automatic transmission appears on the list of options. 2004 introduces the Wrangler Unlimited with a 10-inch widened chassis and a modified powertrain for heavy-duty off-road use. This rare model is also known as 'LJ' ('Long Jeep'). In 2005, a new six-speed manual transmission appears. This concludes the YJ/TJ series, because in 2006 the all-new Wrangler (JK) with a new chassis/body and new technology will be launched. It is bigger, wider and more luxurious and is sold with two and four door body.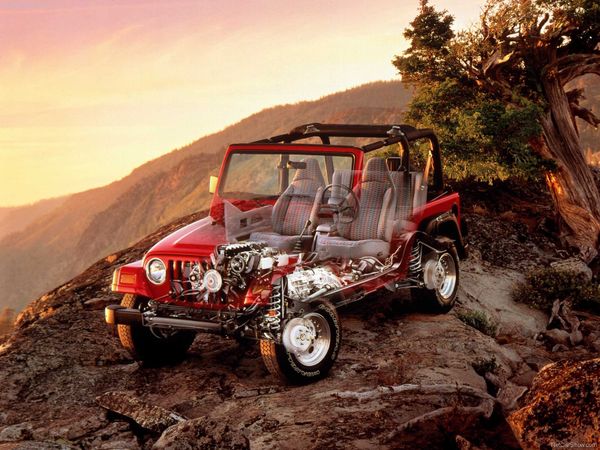 Spartan
The Jeep Wrangler from 1986-2006 is a Spartan, raw and definitely not a perfect car. It has good old-fashioned tarmac handling, is quiet and has good fuel economy. And you forgive him for all that, because he's first and foremost a character fun machine. Driving a Wrangler is an unparalleled experience and those who enjoy unfiltered driving pleasure will enjoy this pure all-terrain vehicle. Simple engineering makes this Jeep a great adventure vehicle and the possibilities to adjust the tactics and optics to your own liking are almost endless: from lift kits and big wheels to other exhaust and trim parts, Jeep distributor catalogs are full that.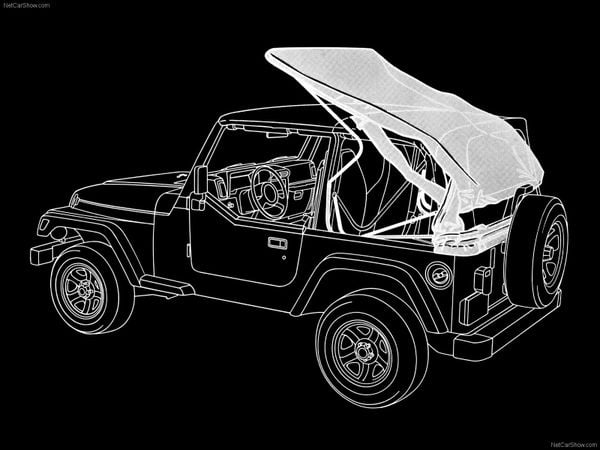 Smart Community
In addition, the purchase of a Wrangler automatically includes membership in a vibrant global community, including access to numerous off-road adventures. Price-wise, YJ and TJ have now reached their lowest point and, according to brand experts, there is a good chance that prices will rise in the coming years. So don't wait too long and buy one before Porsche 911-like situations happen. If you want to know everything about Jeeps and everything around them, you cannot ignore the Jeep Club: www.jeepclub.nl.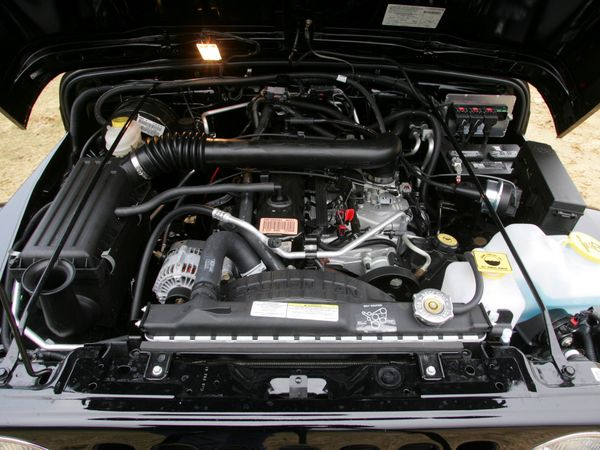 Engine
The four and six cylinder engines are robust and have a permanent camshaft chain. Many models can be dismantled on six cylinders, this problem is solved by the configuration of the stainless steel model. A problem that sometimes occurs during the first two years of building the six-cylinder TJ is the cracking of the cylinder heads.

Transmission/chassis
Over the years, the Wrangler has come with a variety of transmissions, transfer cases, and drivetrains. The drivetrain and chassis are designed for off-road use; points of attention are leaking seals and play on universal joints and ball joints. Gearbox, transfer case and differential need fresh oil regularly. Extensive or incorrect use promotes rapid clutch wear.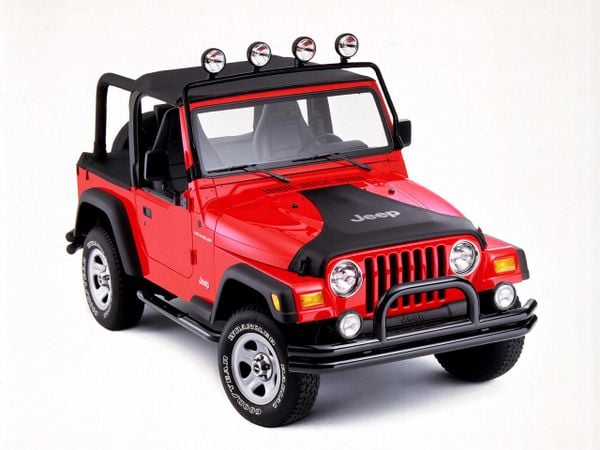 Indoor/outdoor
In the Netherlands there are many parallel imports of Jeeps. Always check carefully if the chassis number and dimensions are correct. The potential for off-road use is high and that doesn't always go well (see YouTube), so beware of possible (ex-)damage to the chassis, body, suspension and driving training. The newer TJ has better rust protection, and the YJ more rust occurs, for example on the rear of the chassis near the leaf springs.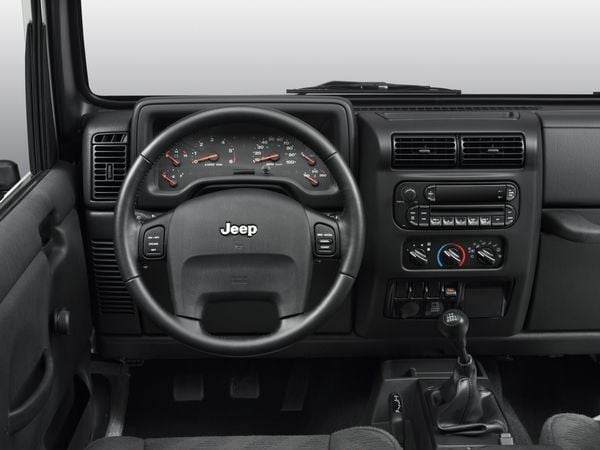 Record of events
1986 – Wrangler YJ
1991 – 4.0i
1996 – Wrangler TJ
2003 – 2.4i replaces 2.5i
2004 – Wrangler Unlimited
2006 – Wrangler JK
part prices
Front brake pads, per set € 72.59
Front brake discs, for a set €168.34
Clutch pressure group complete, € 631.01
Ball included, € 65.25
Lift kit 4" (springs, shock absorbers, etc.), € 1295,–
Prices are for Wrangler 4.0i (TJ) manual and include VAT and exclude installation.

Maintenance costs
Small repairs from € 150,-
Main services from € 350,-
The service period is 12,000 kilometers or 1 year.
BUY
+ a typical example
+ First class fun machine
+ fun on asphalt and in mud
+ honest and consistent approach
DO NOT BUY
– average sound insulation
– small luggage space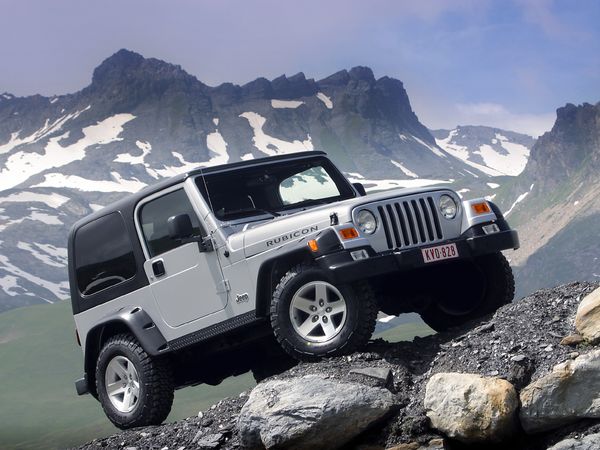 Also consider…
Land Rover Defender (1948-present)
Inspired by the original Jeep and developed as a practical means of transportation for hard workers; due to the recent bling treatment also embraced by hip city dwellers with good taste and a well-filled wallet. 3000-40.000 euros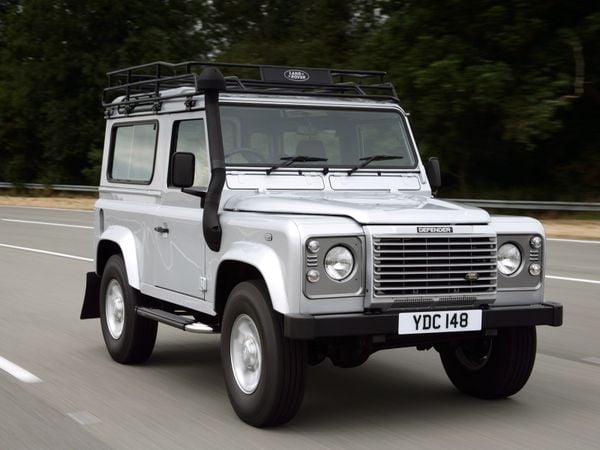 Toyota Land Cruiser (1954-present)
Toyota's off-roader is also owed to Jeep. Since the Toyota BJ Land Cruiser, this capable off-road vehicle has become bigger and more luxurious and is now more a Range Rover than a Land Rover. 2500-100.000 euros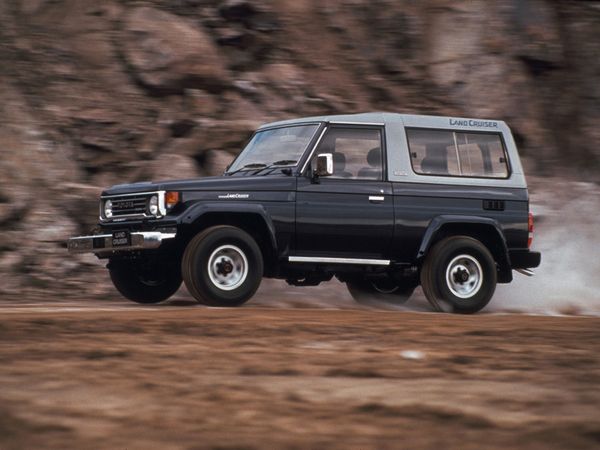 Did you see the mistake? Send us an email. We thank you.
if(deniedConsent.indexOf('create_ads_profile') < 0 && deniedConsent.indexOf('select_personalized_content') < 0){ document.head.appendChild(script); console.log('load cxense!!!'); }else{ console.log('NOT load cxense!!'); } if (dataLayer[0].show_banners == 1) { // console.log('fillSlots'); setTimeout(function(){ fillSlots(); }, 1000); } if(deniedConsent.indexOf('social_media') < 0){ var y = document.getElementsByClassName("social-media-no-consent-box"); var i; for (i = 0; i < y.length; i++) { y[i].style.display = "none"; } var x_fb_post = document.getElementsByClassName("fb-post-no-consent"); while(x_fb_post.length > 0) { x_fb_post[0].className = "fb-post"; }
var x_fb_video = document.getElementsByClassName("fb-video-no-consent"); var i; while(x_fb_video.length > 0) { x_fb_video[0].className = "fb-video"; }
var x_twitter = document.getElementsByClassName("twitter-tweet-no-consent"); while(x_twitter.length > 0) { x_twitter[0].className = "twitter-tweet"; }
var xi = document.getElementsByClassName("instagram-media-no-consent"); while(xi.length > 0) { xi[0].className = "instagram-media"; }
var script = document.createElement("script"); script.src = "https://platform.twitter.com/widgets.js"; document.head.appendChild(script);
var script = document.createElement("script"); script.src = "https://www.instagram.com/embed.js"; document.head.appendChild(script);
var script = document.createElement("script"); script.innerHTML = "window.instgrm.Embeds.process();"; document.head.appendChild(script);
var script = document.createElement("script"); script.src = "https://connect.facebook.net/nl_NL/sdk.js#xfbml=1&version=v8.0";
var facebookDiv = document.createElement('script'); facebookDiv.innerHTML =`window.fbAsyncInit = function() {FB.init({ xfbml : true, version : 'v5.0' });}; `; document.head.appendChild(facebookDiv);
var my_awesome_script = document.createElement('script'); my_awesome_script.setAttribute('src','https://connect.facebook.net/en_US/sdk.js'); my_awesome_script.async="true"; my_awesome_script.defer="true"; document.head.appendChild(my_awesome_script);
}
} }
if (navigator.userAgent.toLowerCase().indexOf('cxensebot') != -1) {
loadAllScripts();
}