Electrical operation without fear of diversity: Chevrolet Volt and Opel Ampera make it new and usable. What are the things to consider for the occasion?
Electric drive without fear of an empty battery pack. With the Chevrolet Volt / Opel Ampera, General Motors will make the concept available to a wider audience in 2011. In part thanks to innovative power training, both designs have been named 'Best Car 2012'. In the Netherlands, purchase subsidies guarantee a large number of sales. Used second-hand car customers seem more hesitant, because most of the Volts and Ampera used find a buyer abroad.
Body
One of the traps with an electric car, which General Motors does not enter, is a rough or different structure. Volt and Ampera have an attractive design with projector headlights with a sharp line, a sloping roof line, high back lights and a practical rear gate. Volt is the most reduced of both pairs. The Ampera has a more flexible appearance with continuous optical headlights coming into the front bumper, rear bumper of the transmitter and a wide chrome belt under the rear lights. On used cars of the first years of construction, check that the charging plug valve opens properly; the connection of the plug itself to the charging cable may also cause charging problems in the previous period. Modified sections solve this. There is a software update for LED daytime running lights that do not work.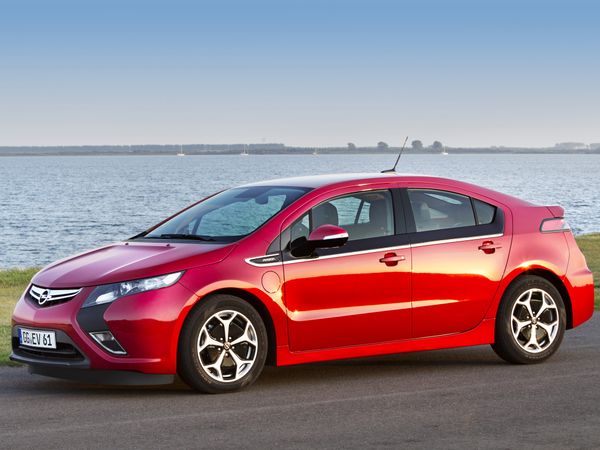 Interior
In the interior, Volt makes a more impressive impression with door panels, dashboard and center console made of white plastic in high-gloss. In Ampera, the central cone is completed with a dark gray with gloss. The dashboard has two color displays: a small tool panel behind the wheel and a large touch screen for multimedia operation, navigation and other car functions. The rear seats consist of two individual seats and the rear folding seats and luggage space weighs 310-1005 liters. The 2013 model year brings a little face lift with a profile display and a kWh display, a slightly different upholstery with the back part of the hand. Cleaning the failure of the steering wheel lock is usually a matter of repeating the starting or cleaning procedure or replacing the fuse involved. If the error returns, only new parts will help.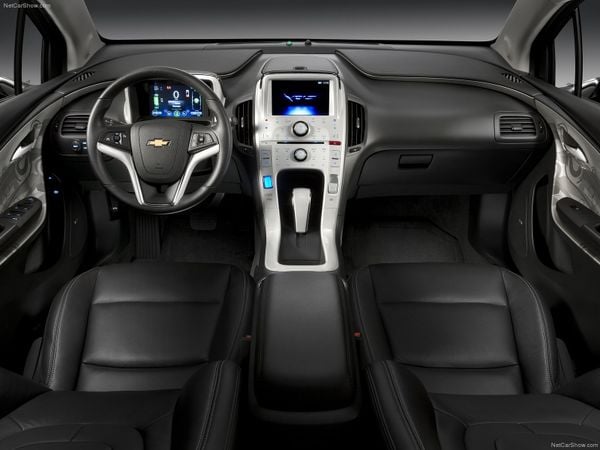 engine
Electric motor produces 150 hp at 5000 rpm. Torque presents modern diesel with minimal difficulty: a maximum torque of 370 Nm is available from 250 to 2800 rpm. The 1.4 petrol engine (86 hp / 126 Nm) operates as an electric train generator. The 35-liter fuel tank is located at the back of the battery pack. According to GM, the range of electricity varies from 40 to 80 kilometers. Depending on the application, driving style and outdoor temperature, 30 to 70 kilometers can be practically achieved before the gasoline engine starts. Gasoline engine maintenance requirements in part depend on the number of working hours; The car company can read this with proper diagnostic equipment.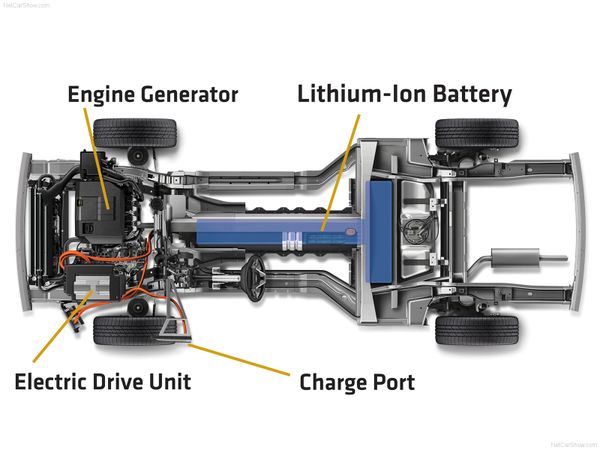 Battery distribution / package
An electric motor connected to a gasoline engine is connected to a planetary gear transmission that drives the front wheels. Grinding or dragging noise during normal operation can be traced to the worn-out bearings in the electric component of the train. The reinforced part is available for this and the replacement is usually covered with a guarantee or goodwill. The T-shaped lithium-ion battery pack has a capacity of 16 kWh (model year 2013: 16.5 kWh). Charging can be done via a charging station or wall box, or a standard 230V socket. In the latter case, the speed of the charge also depends on the current strength of the connection. The battery pack has its own cooling system. It is important that the temperature is at the correct level and adjusted regularly. The manufacturer's warranty on the battery pack is eight years / 160,000 kilometers. The fear of longevity is unfounded: there are several examples in the network of owners who have traveled 300,000-400,000 miles without losing capacity.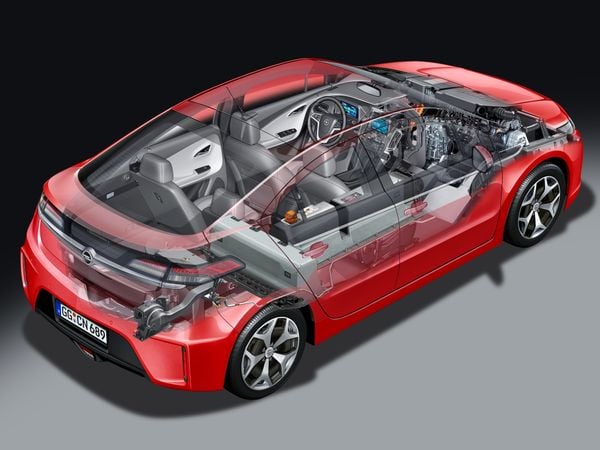 Suspended
Volt / Ampera has independent front suspension and semi-independent rear suspension, and 17-inch alloy wheels are standard. Despite the empty weight of 1.7 tons, the electric duo has excellent and predictable driving characteristics. Thanks to the energy recovery of the brakes, the brake pads and discs wear out much faster than on a normal car. It is not uncommon for friction sections to last 200,000 miles or more. The downside is that the brakes can get stuck. Noise heard during driving is usually on the brake pad which does not cling to the handle. And used, check if the installed tires have enough carrying capacity. The discomfort of cosmetics is peeling off the Volt wheels.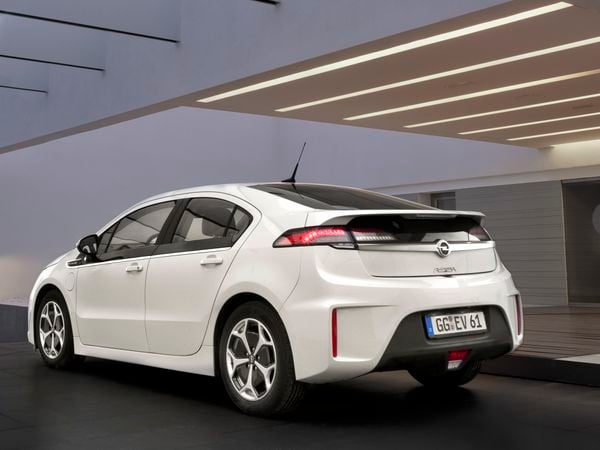 Which one should I have?
Uninterruptible power supply: The most widely used Volts and Ampara are loaded with options, including automatic lights, all-stop parking sensors, 7-inch touch screen, USB / Bluetooth multimedia system / audio / controller sound, reverse camera, sea voyage. control, heated seats, leather steering wheel, unlocked entry and start without a key and parking heater. Traffic signal recognition, navigation and Bose sound are also available. Dental problems from the earliest days are often solved with software updates and / or modified sections. The face lift model from the 2013 model year has these factory modifications, but is therefore also more expensive to buy.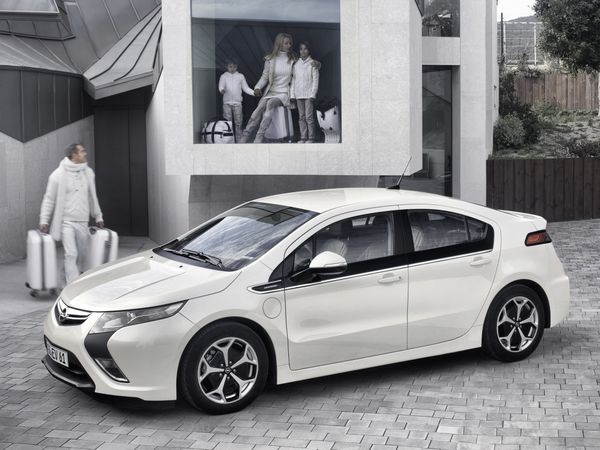 Should this one be him?
With a used Ampera / Volt you get a lot of electric cars for your money. Whether it is an interesting purchase depends on you in particular. It is a car that you can drive in an economical and clean way with modified operating style. Anyone who can (increase) regular payments at home, at work and on the road will benefit from less than a kilometer cost and the comfort of electric drive. A gasoline engine that burns permanently or frequently hampers that experience to some extent; moreover, operating costs rise sharply towards a standard-driven middle class car. Fear of used EV technology is unnecessary, because the quality of construction is good and maintenance costs are good – especially compared to the repair costs that modern gasoline and diesel engines can affect.
TIME SCHEDULE
2011 – Introduction Chevrolet Volt / Opel Ampera
2012 – Best Car of the Year, 2013 model year lifting model
2015 – End of production, Ampera-e announcement
BUY
+ Cheap electrical operation
+ No worries of variety
+ Four full seats
+ Good construction quality
BUY
– Electrical operation requires discipline
– Consistent fuel consumption with the generator turned on
Also note…
Nissan Leaf (2010-2017)
The Nissan Leaf is a four-seater electric seat with an acceptable column and a cheap label. With a 30 kWh battery pack, the theoretical range is 250 km. 10,000-34,000 euros
Toyota Auris Hybrid (2012-2018)
An economical gasoline engine and electric motor helps the Auris hybrid for better use. Conventional design and sound technology ensure new and used achievements. 7,000-33,000 euros
Did you notice the error? Email us. We thank you.
var x_fb_video = document.getElementsByClassName("fb-video-no-consent"); var i; while(x_fb_video.length > 0) { x_fb_video[0].className = "fb-video"; }
var x_twitter = document.getElementsByClassName("twitter-tweet-no-consent"); while(x_twitter.length > 0) { x_twitter[0].className = "twitter-tweet"; }
var xi = document.getElementsByClassName("instagram-media-no-consent"); while(xi.length > 0) { xi[0].className = "instagram-media"; }
var script = document.createElement("script"); script.src = "https://platform.twitter.com/widgets.js"; document.head.appendChild(script);
var script = document.createElement("script"); script.src = "https://www.instagram.com/embed.js"; document.head.appendChild(script);
var script = document.createElement("script"); script.innerHTML = "window.instgrm.Embeds.process();"; document.head.appendChild(script);
var script = document.createElement("script"); script.src = "https://connect.facebook.net/nl_NL/sdk.js#xfbml=1&version=v8.0";
var facebookDiv = document.createElement('script'); facebookDiv.innerHTML =`window.fbAsyncInit = function() {FB.init({ xfbml : true, version : 'v5.0' });}; `; document.head.appendChild(facebookDiv);
var my_awesome_script = document.createElement('script'); my_awesome_script.setAttribute('src','https://connect.facebook.net/en_US/sdk.js'); my_awesome_script.async="true"; my_awesome_script.defer="true"; document.head.appendChild(my_awesome_script);
}
} }
if (navigator.userAgent.toLowerCase().indexOf('cxensebot') != -1) {
loadAllScripts();
}