Comedian Jerry Seinfeld's Carrera GT goes on sale in the United States. But, at today's prices, it's hard to laugh.
The Porsche Carrera GT is the first production car whose monocoque is made entirely of carbon fiber-reinforced plastic. However, this fact is only a small part of legendary status. This supercar from Zuffenhausen, with its screaming 5.7-liter V10 naturally aspirated engine, has long been an icon of the PS fan community. According to Porsche, 1,500 were planned for the production period from 2003 to 2006, with 1,282 eventually leaving the Leipzig plant. During the development of the Carrera GT, only Walter Röhrl himself took over setting up the drive. The new price for the limited-edition 612 hp car used to be around 452,000 euros – a level that currently interested parties can only dream of. In this article, we'll take a look at examples of Carrera GTs that can be found everywhere at auctions or dealerships. Much has been revealed: the price development leaves you speechless.
Jerry Seinfeld's Carrera GT
The Porsche Carrera GT that American comedian Jerry Seinfeld bought in Manhattan in 2005 and kept until 2011 is currently for sale on the "Bring A Trailer" online platform. The current highest bid is $1.86 million (€1.68 million). Compared with the new price, it is about 240% higher. The clock shows just under 6,000 kilometers, which is a pretty decent mileage for the segment. The look of celebrity supercars is still subtle. The black paint on the outside and dark gray leather on the inside hardly raise any alarms, which doesn't mean Seinfeld is stingy with extras when ordering. Air conditioning, heated exterior mirrors, the Porsche Online Pro CD system and a gear lever with carbon heads are all on board.
lowest mileage, highest price
Of course, Carrera GT-format vehicles don't like being restricted, and unfortunately, that applies to pricing as well. If Seinfeld's copy leaves your throat dry, read no more. A trendy mileage dwarf recently changed hands for $2 million (€1.81 million). Although it also makes the fans very sad, such a bloody sports car has only run about 400 kilometers. Such a naturally aspirated 5.7-liter V10 certainly deserves a higher level of activity, but buying a dedicated car is usually an investment.
It still smells like a new car
Today, Porsche's supercars from the 2000s seem to be all the rage in the premium used car market. Another example, currently in its infancy for sale, will go on sale at auction house Mecum Auctions in mid-March 2022. We already know how low mileage affects bidders' willingness. Against this backdrop, the upcoming auction could be a real escalation, as the specimen for sale has only traveled 290km in its lifetime. So you can pretty much say a new car, a gain of over two million dollars in that regard doesn't seem very realistic. This is also supported by subtle paintwork in Seal Grey Metallic and terracotta leather upholstery.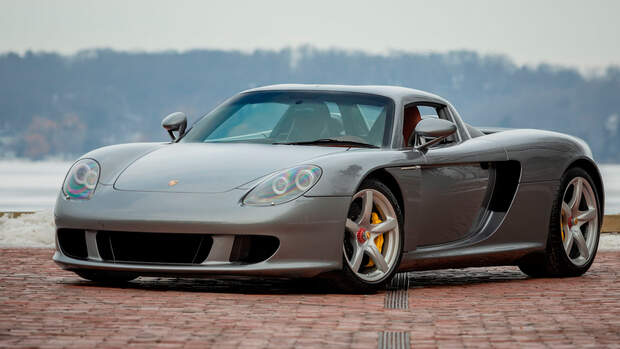 still new car
So really. You really have to ask yourself if you've ever driven a Porsche Carrera GT for sale. The peak of the current inventory of vehicles sold is online at the DuPont Registry – hurry up now: this example has only driven 43 (!) kilometers. One hardly dares to write "run". The Zuffenhausen silver coin is the 154th of 1,282 pieces, and its price is absolutely unabashed in terms of its state of preservation. The seller is asking $3.5 million (€3.12 million) for a good deal. Compared to the new price in 2005, the price has increased by 590%.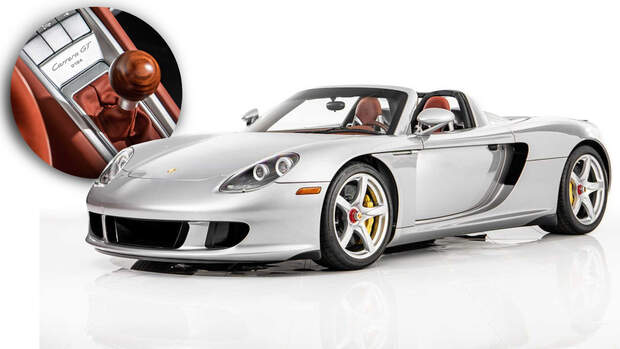 That year, in 2003, the Porsche Carrera GT was naturally introduced to the editorial team of auto motor und sport. Unlike most of the examples sold, we drove the limited edition supercar very freely and extensively. So if you're wondering what apparently no car owner can tell you – namely how the car feels on the road – then we recommend you can find previous original driving reports here.
polls
Yes, no matter what!
No, no one needs it!


read more
in conclusion
The Porsche Carrera GT is the epitome of supercars. A total of 1,282 copies were produced between 2003 and 2006 and sold for 452,400 euros. A price that today's stakeholders can only dream of – nothing can be done for less than half a million euros, and even €2 million is not uncommon. A lot of money goes to a lot of cults. But there's the unrivaled sound of a Porsche ten-cylinder engine and plenty of racing flair for road approval.