As the name suggests, the 1.5 TSI evo2 is an evolution of the most popular engine produced to date, which has been widely used in many models of the concern. It will be similar to the new version – it will first go under the hood of the Volkswagen T-Roc.
The 1.5 TSI four-cylinder is a proven design that remains with the evo2 offering enhanced with efficient and ecological solutions. Thanks to the modifications introduced, it should be characterized by low fuel consumption and excellent results in exhaust emissions.

It is possible, among others thanks to the use of a three-way catalytic converter and a diesel particulate filter combined in one module. This solution not only results in lower pollution, but also allows the producer to be more independent from suppliers of rare metals.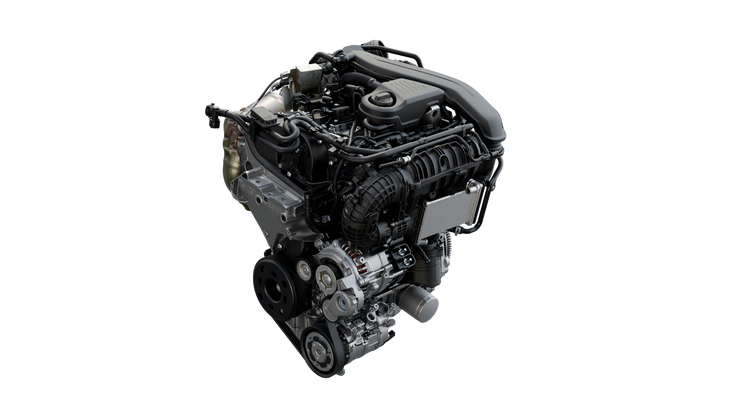 The 150 hp engine will continue to work with the cylinder deactivation system, now renamed from Active Cylinder Management to ACTplus. It should run faster, more often and smoother, favoring the use of the first and fourth cylinders in the lower and middle rev ranges.
The unit will allow Volkswagen to meet stricter emission standards for internal combustion engines. It will also be integrated with an electric drive to power future plug-in hybrids. As announced, the total power of such a set will be up to 272 HP. The first models will debut in 2023.

Germany reminds that the work on the development of internal combustion engines aims to change them to the Euro 7 standard. However, in no way does it affect the plans related to electromobility. The manufacturer hopes that by the end of the decade, electric vehicles will account for about 70 percent. sales.