Fully electronic ID. Buzz was launched. A memorable moment, because the base of the model was laid decades ago by the Microbus concept car.
In all its glory: The new Volkswagen ID. Buzz like MPV, Cargo and camper
After all these years, who would have thought that Microbus would really come? Volkswagen demonstrated the research model several times, before announcing the production plan. Occasionally the program went to the trash though. With the launch of the draft ID. Buzz announced Volkswagen again a retro car in production, but this time it came from him. The first copies of the electric car now come from the production line in Hanover. And now the car manufacturer even dares to say that "ID. Buzz is one of the pillars to fill the production capacity of the factory".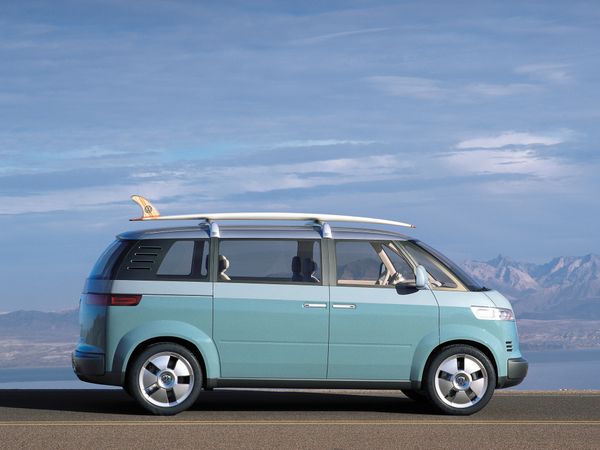 The third factory of German tags
It took the manufacturer two years to complete the production line for electronic identification. Buzz knit in an old house. For identification. Buzz has established a brand new paint shop and workshops for electrical components had to be built for the production of the electric model. Hannover, near Zwickau and Emden is the third German production facility where the identification structure emerges from the production line, not just the electric bus. Multivan and Family Transporter T6 will also see daylight at the station. It means that the manufacturer makes models with three different car systems.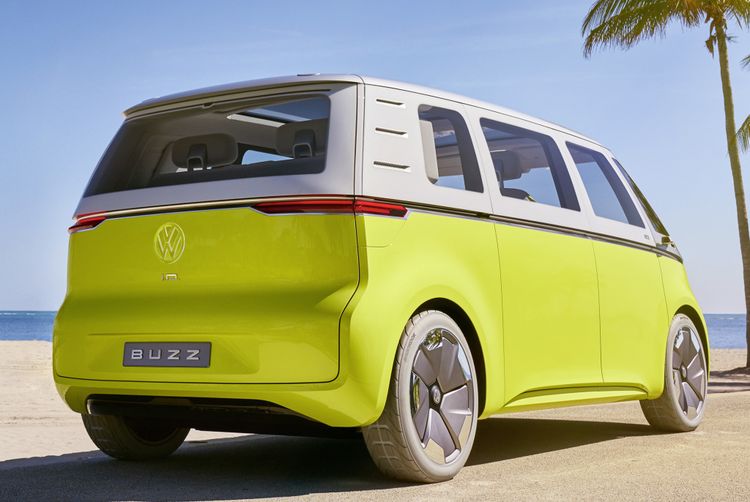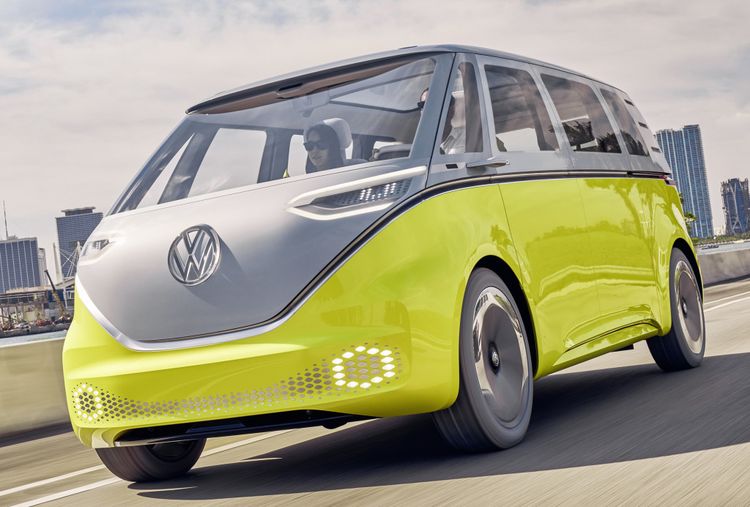 Production capacity
For additions and identification. Buzz has previously provided training to at least 4,000 employees. They must recognize this year's production of 15,000 units, divided between Pro and Cargo. The production capacity is 130,000 units per year. Delivery of ID. Buzz will not start until the fall.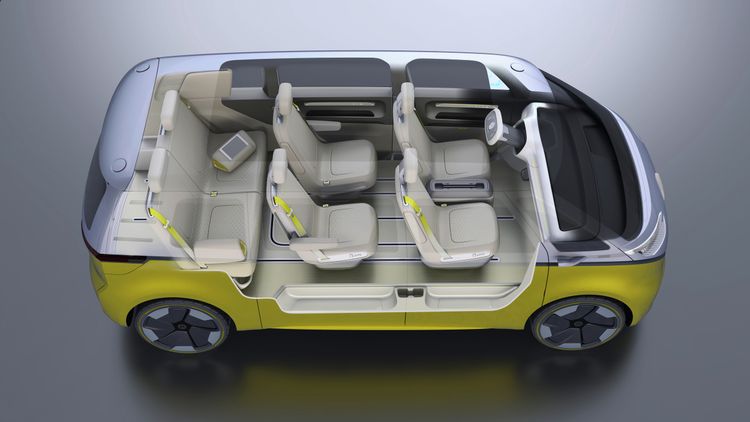 Expansion of electric vans
Inside the family ID, the ID. Buzz is the fourth product on the European market. It follows after ID.3, ID.4 and ID.5. But with regard to Volkswagen Commercial Vehicles, it is the first example. At least, depending on the specific electrical architecture. The manufacturer already provides E-Crafter Electronics and the model is being monitored. In addition, the group also organizes an electronic ID. California, though it refers to the camp according to Buzz. He is on the 2025 agenda. From the ID. Buzz will come however several body styles. An extended version of the wheel base is scheduled for the end of 2023 earlier. This version will also come with a larger battery pack. With this version of the 'extended wheelbase', Volkswagen will also enter the US market. The construction of the model for the United States also comes from Hanover.
Did you notice the error? Email us. We thank you.
Information

Jana†

Volkswagen Phaeton almost got a successor

Information


7 July 2022†

Audi RS3 getting worse: ABT RS3 R

Information


7 July 2022†

Why Bentley Fits 'Flight Seats' in Bentayga EWB

Information


7 July 2022†

Ford Ranger finds new competitor: Volkswagen Amarok

Information


7 July 2022†

Hyundai are making fun of the attractive model, is this the new coupe?

Information


7 July 2022†

Who are the best drivers, men or women?

Information


July 6, 2022†

Someone drives a BMW 7 Series 1650+ km from London to Madrid in a tank

Information


July 6, 2022†

Road price: for these 3 tips you are out as cheap as possible
//SETTING VARIABLES var wpk_tags = dataLayer[0].Tags; if (wpk_tags != undefined) { var wpk_tags_array = wpk_tags.split(','); }else{ var wpk_tags_array = []; }
var sales_keywords = dataLayer[0].sales_keywords; if(sales_keywords == undefined){ sales_keywords=""; }else{ sales_keywords = sales_keywords.replace(/_/g, ''); sales_keywords = sales_keywords.replace(/&/g, '_'); sales_keywords = sales_keywords.replace(/&/g, '_'); }
if (typeof dataLayer[0].Site !== 'undefined') { var site_name = dataLayer[0].Site.toLowerCase(); }else{ var site_name=""; }
site_name = site_name.split(".");
//SETTING VARIABLES
var script = document.createElement("script"); script.src = "https://shared.mediahuis.be/cxense/cxense.autovisie.min.js"; script.type = "didomi/javascript"; script.setAttribute('data-vendor','iab:412');
console.log('ads: '+deniedConsent.indexOf('create_ads_profile')); console.log('content: '+deniedConsent.indexOf('select_personalized_content'));
if(deniedConsent.indexOf('create_ads_profile') < 0 && deniedConsent.indexOf('select_personalized_content') < 0){ document.head.appendChild(script); console.log('load cxense!!!'); }else{ console.log('NOT load cxense!!'); } if (dataLayer[0].show_banners == 1) { // console.log('fillSlots'); setTimeout(function(){ fillSlots(); }, 1000); } if(deniedConsent.indexOf('social_media') < 0){ var y = document.getElementsByClassName("social-media-no-consent-box"); var i; for (i = 0; i < y.length; i++) { y[i].style.display = "none"; } var x_fb_post = document.getElementsByClassName("fb-post-no-consent"); while(x_fb_post.length > 0) { x_fb_post[0].className = "fb-post"; }
var x_fb_video = document.getElementsByClassName("fb-video-no-consent"); var i; while(x_fb_video.length > 0) { x_fb_video[0].className = "fb-video"; }
var x_twitter = document.getElementsByClassName("twitter-tweet-no-consent"); while(x_twitter.length > 0) { x_twitter[0].className = "twitter-tweet"; }
var xi = document.getElementsByClassName("instagram-media-no-consent"); while(xi.length > 0) { xi[0].className = "instagram-media"; }
var script = document.createElement("script"); script.src = "https://platform.twitter.com/widgets.js"; document.head.appendChild(script);
var script = document.createElement("script"); script.src = "https://www.instagram.com/embed.js"; document.head.appendChild(script);
var script = document.createElement("script"); script.innerHTML = "window.instgrm.Embeds.process();"; document.head.appendChild(script);
var script = document.createElement("script"); script.src = "https://connect.facebook.net/nl_NL/sdk.js#xfbml=1&version=v8.0";
var facebookDiv = document.createElement('script'); facebookDiv.innerHTML =`window.fbAsyncInit = function() {FB.init({ xfbml : true, version : 'v5.0' });}; `; document.head.appendChild(facebookDiv);
var my_awesome_script = document.createElement('script'); my_awesome_script.setAttribute('src','https://connect.facebook.net/en_US/sdk.js'); my_awesome_script.async="true"; my_awesome_script.defer="true"; document.head.appendChild(my_awesome_script);
}
} }
if (navigator.userAgent.toLowerCase().indexOf('cxensebot') != -1) {
loadAllScripts();
}