Volkswagen hopes to be able to overtake Tesla as the largest manufacturer of electric vehicles by 2025. CEO Herbert Diess introduced some of his employees during a speech at headquarters in Wolfsburg. He shows that Tesla is weak and can no longer leave Volkswagen behind in 2025.
According to Diess, Tesla is losing power in the manufacture of its electric cars. That writes Financial Times following a Diess speech to staff. "Elon must run production on two complex plants in Austin and Berlin (Grünheide) at the same time, as well as expanding automotive manufacturing in Shanghai. That costs him energy, "Herbert Diess told factory workers. "We must seize this opportunity and keep pace. By 2025, we can become managers," Diess said. Volkswagen CEO always shows the public that he has a lot of respect. He pretends that he and Musk are good friends.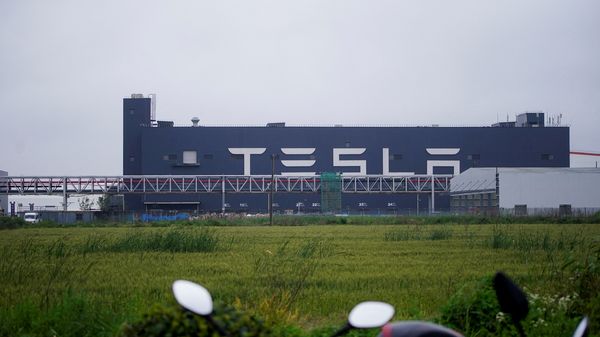 Big money oven
Financial Times reports those reports. The business newspaper was shocked by Diess's speech, especially when the CEO of Volkswagen said at a Financial Times conference last month that Volkswagen "did not expect its major US competitor to have a quick and adequate preparation". He added that it will be a tough race to become a major manufacturer of electric vehicles by the middle of this decade.
Elon Musk wanted to make a Volkswagen Tesla CEO
Elon Musk surprises Volkswagen: 'Tesla is stronger than we thought'
Volkswagen currently cannot match Tesla's pace. The Germans are relying on annual sales of 700,000 units this year, which means the company has not reached even half of Tesla's annual plans. Tesla expects the arrival of approximately 1.5 million cars this year. The American company says it is less affected by the distribution of semiconductors than other automotive associations.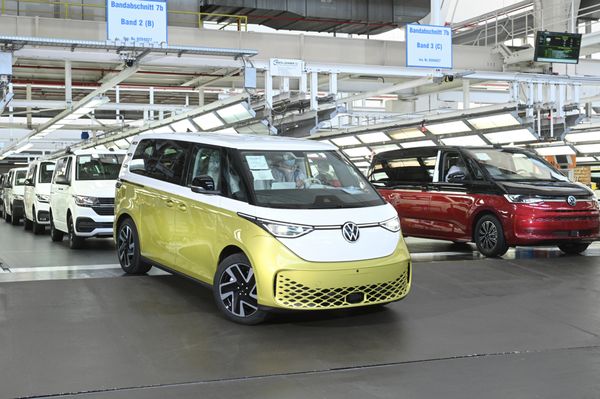 However, the Tesla boss said Financial Times he told Tesla club last month that the Texas and German factories are currently "big money-making furnaces". Billions of dollars would go through and the company would struggle to find places to increase production. The news gives Diess confidence. Volkswagen factories are operating again, along with Chinese equipment that was temporarily shut down due to the disaster.
Shareholders are watching
Advertising Musk does not offer Volkswagen an attempt to get this decade at least without a chance. "We don't think about other competitors at all," he told the Bloomberg incident. so write again Financial Times† "The demand for our vehicles is huge and the waiting list is long … We are increasing production capacity as soon as possible." Musk has yet to respond to reports from Diess, who must satisfy his shareholders.
Did you notice the error? Email us. We thank you.
function loadAllScripts(){ console.log('start loading all scripts 2.19'); console.log(tc_vars.didomiPurposesConsentDenied);
var deniedConsent = tc_vars.didomiPurposesConsentDenied; if(deniedConsent.indexOf('cookies') == -1){
//SETTING VARIABLES var wpk_tags = dataLayer[0].Tags; if (wpk_tags != undefined) { var wpk_tags_array = wpk_tags.split(','); }else{ var wpk_tags_array = []; }
var sales_keywords = dataLayer[0].sales_keywords; if(sales_keywords == undefined){ sales_keywords=""; }else{ sales_keywords = sales_keywords.replace(/_/g, ''); sales_keywords = sales_keywords.replace(/&/g, '_'); sales_keywords = sales_keywords.replace(/&/g, '_'); }
if (typeof dataLayer[0].Site !== 'undefined') { var site_name = dataLayer[0].Site.toLowerCase(); }else{ var site_name=""; }
site_name = site_name.split(".");
//SETTING VARIABLES
var script = document.createElement("script"); script.src = "https://shared.mediahuis.be/cxense/cxense.autovisie.min.js"; script.type = "didomi/javascript"; script.setAttribute('data-vendor','iab:412');
console.log('ads: '+deniedConsent.indexOf('create_ads_profile')); console.log('content: '+deniedConsent.indexOf('select_personalized_content'));
if(deniedConsent.indexOf('create_ads_profile') < 0 && deniedConsent.indexOf('select_personalized_content') < 0){ document.head.appendChild(script); console.log('load cxense!!!'); }else{ console.log('NOT load cxense!!'); } if (dataLayer[0].show_banners == 1) { // console.log('fillSlots'); setTimeout(function(){ fillSlots(); }, 1000); } if(deniedConsent.indexOf('social_media') < 0){ var y = document.getElementsByClassName("social-media-no-consent-box"); var i; for (i = 0; i < y.length; i++) { y[i].style.display = "none"; } var x_fb_post = document.getElementsByClassName("fb-post-no-consent"); while(x_fb_post.length > 0) { x_fb_post[0].className = "fb-post"; }
var x_fb_video = document.getElementsByClassName("fb-video-no-consent"); var i; while(x_fb_video.length > 0) { x_fb_video[0].className = "fb-video"; }
var x_twitter = document.getElementsByClassName("twitter-tweet-no-consent"); while(x_twitter.length > 0) { x_twitter[0].className = "twitter-tweet"; }
var xi = document.getElementsByClassName("instagram-media-no-consent"); while(xi.length > 0) { xi[0].className = "instagram-media"; }
var script = document.createElement("script"); script.src = "https://platform.twitter.com/widgets.js"; document.head.appendChild(script);
var script = document.createElement("script"); script.src = "https://www.instagram.com/embed.js"; document.head.appendChild(script);
var script = document.createElement("script"); script.innerHTML = "window.instgrm.Embeds.process();"; document.head.appendChild(script);
var script = document.createElement("script"); script.src = "https://connect.facebook.net/nl_NL/sdk.js#xfbml=1&version=v8.0";
var facebookDiv = document.createElement('script'); facebookDiv.innerHTML =`window.fbAsyncInit = function() {FB.init({ xfbml : true, version : 'v5.0' });}; `; document.head.appendChild(facebookDiv);
var my_awesome_script = document.createElement('script'); my_awesome_script.setAttribute('src','https://connect.facebook.net/en_US/sdk.js'); my_awesome_script.async="true"; my_awesome_script.defer="true"; document.head.appendChild(my_awesome_script);
}
} }
if (navigator.userAgent.toLowerCase().indexOf('cxensebot') != -1) {
loadAllScripts();
}