Volvo Trucks begins series production of electric versions of its flagship models: Volvo FH, Volvo FM and Volvo FMX. These trucks can support a total weight of 44 tons and the three types represent almost two thirds of sales. With these new additions, Volvo Trucks has six electric trucks in series production worldwide.
"This is an important step and proves that we are leading the way in the transformation of this industry. It has been less than two years since we introduced our electric trucks. Now we are increasing the number and delivering these large trucks to customers across Europe and later to customers in Asia, Australia and America South," said Roger Alm, President of Volvo Trucks.
Series production of Volvo's heavy-duty electric trucks will begin at the Tuve plant in Gothenburg, Sweden, followed by a plant in Ghent, Belgium next year. Volvo develops electric trucks on the same lines as its conventional trucks, offering high productivity changes and efficiency gains. The batteries are produced by Volvo Trucks' new battery assembly plant in Ghent.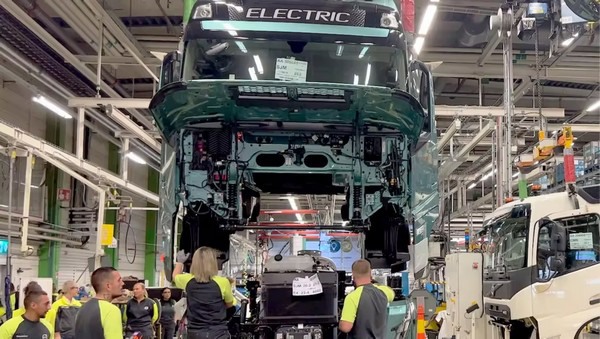 Demand for electric trucks is growing rapidly in many markets. One of the driving factors is the need for carriers to switch to fossil-free transport to meet their sustainability goals. Volvo Trucks electric charging can currently cover about 45% of all goods transported in Europe.
"We have sold about 1,000 units of our heavy duty trucks and more than 2,600 of our electric trucks in total. We expect the amount of fuel to increase significantly in the coming years. By 2030, at least 50 percent of the trucks we sell worldwide must be electric Roger Alm he said.
Source: Volvo