of
Amy
grows bigger, bigger, bigger. And this is the Volkswagen
United States
today 90 percent of its sales
SUV
: for
Atlas
for
Tiguan
(which is only available there in the long version), Taos and increasingly has an electric ID.4 (20,511 cars in 2022).
Cars are plentiful, but sales are not. At least not as big as the car maker claims. The group sold a total of just 301,000 vehicles in the US in 2022, 32,000 less than
bmw
, 300,000 less than the days of Beetle and hippie buses 50 years ago. Also of
bird
which is always talked about as a smart safe car for the young college generation, it is not a bestseller.
There are many positions in the atlas

I was able to test the Atlas (in China it is called Teramont) for a few days. Available as a four-cylinder TSI with 238 hp from $34,335. As an SEL with a 3.6-liter, 280 hp V6 gasoline engine and four-wheel drive, it costs $47,745. With a full cabin. And it's also available with a coupe back like the Atlas Cross Sport, from $34,460 in R-Line.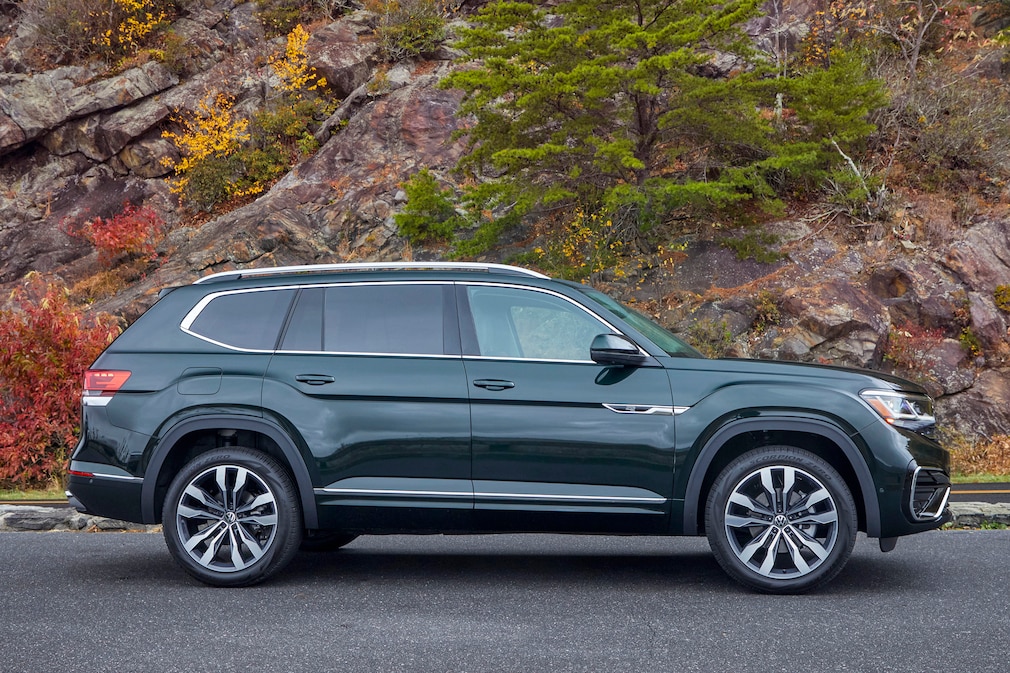 Chief
SUV
has plenty of space: 5.05 meters long (
Tuareg
: 4.88 meters), about three meters wheelbase, seven seats in three rows. As a six-seater, it comes with adjustable captain's chairs in the second row. It means: two individual adjustable seats with armrests. Good: The last layer can also be folded in two. Wide-opening glass roof, eight-speed automatic, four-way drive.
The operation is straightforward and simple

Every switch is where it belongs, the infotainment is popular – because it still works without frills – the previous generation. CarPlay or Android works wirelessly, the automatic climate control also works rear-to-rear. All safety aids are installed, and WiFi can also be activated in the car.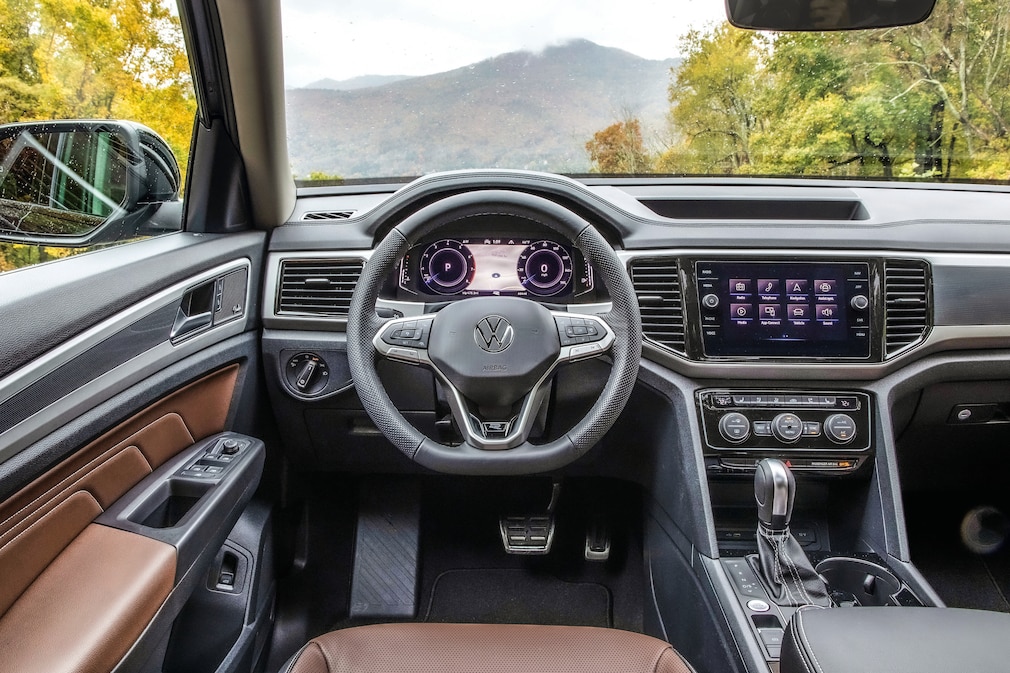 Crowded, the Atlas glides easily through traffic – and that's a good thing on Querfugen's highways, where you're thankful for the 55mph speed limit. You sit comfortably high and don't separate the bigger ones SUVwhich passes you on the left and right (only 55 we drive).
In any case, this car fits the tone, size and needs of Americans. It is important to the then boss of VW Winterkorn that it was developed for the American market. Undoubtedly, the Touareg offers more luxury, is better insulated and more complete. But he is not the greatest.
The interior materials are quite suitable

In the interior, all plastics and panels are in anthracite / black or beige trim. Yes, plastic looks more solid than premium. But should that be the reason why the German market does not want such a car? I am old enough to know that such devices were built into our cars. It's still a dilemma.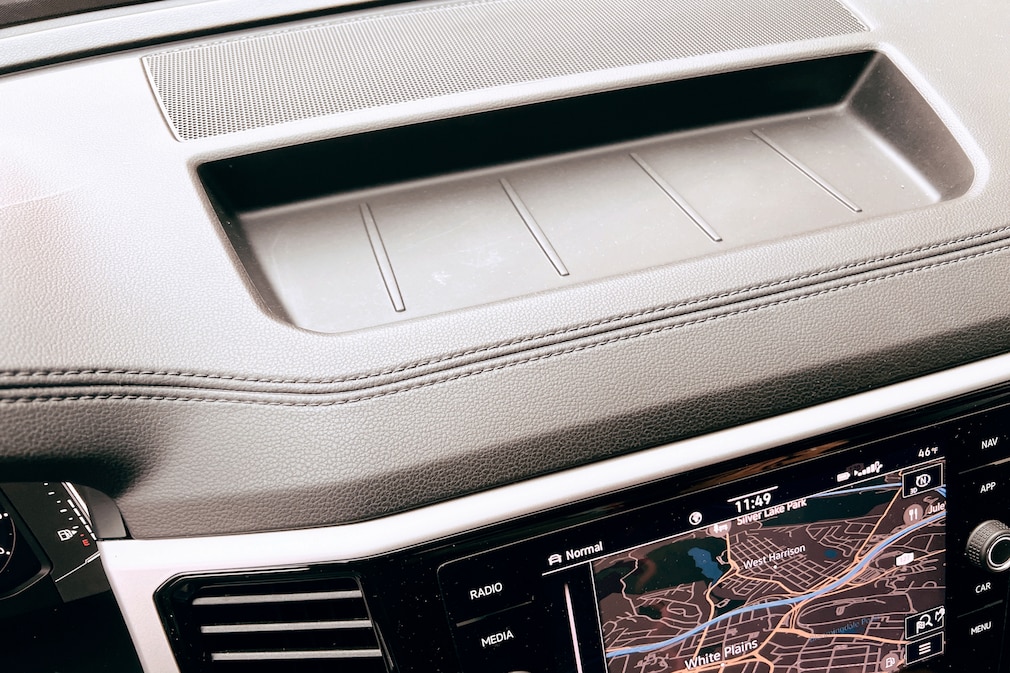 We recently wrote: Those who lament that there is such a species
SUV
at such a price
VW
Germany is not the first to say "That's plastic!" call In any case, the material is good for me. One can also find work and actions. Or have we lost touch with it?
VW must continue to serve the public

While driving, I thought: The idea supported by former VW boss Herbert Diess, to bring an American brand to the American market with the Scout, is probably the best way (By the way, it was also Diess who
Cupra
possible as a separate brand). Build cars market needs. And it brings more ID.Buzz to the US.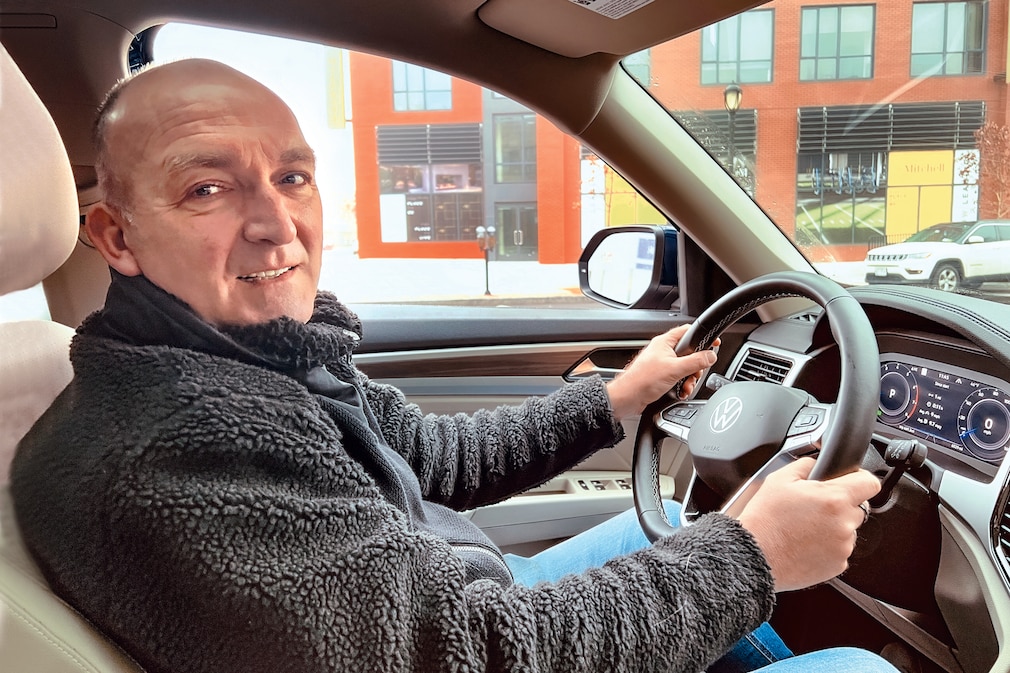 I still wanted to talk about money. Cars are traditionally cheaper in the US than here. And that should be a manufacturer that is not BMW, Audi or
Mercedes
meaning to consider. VW will not venture into the realms of premium cars. If you drive a Mercedes, you stay with a Mercedes. VW should go elsewhere, to the masses. Where the competition is greatest.
Taxes make atlases expensive in this country

And what about us? I checked. Atlas SEL costs 67,000 euros if I bring it to Germany with the help of the dealer. A $47,745 car right there, like I said. Is this a crack? No, it is also a tax. Ten percent import duty, 19 percent VAT…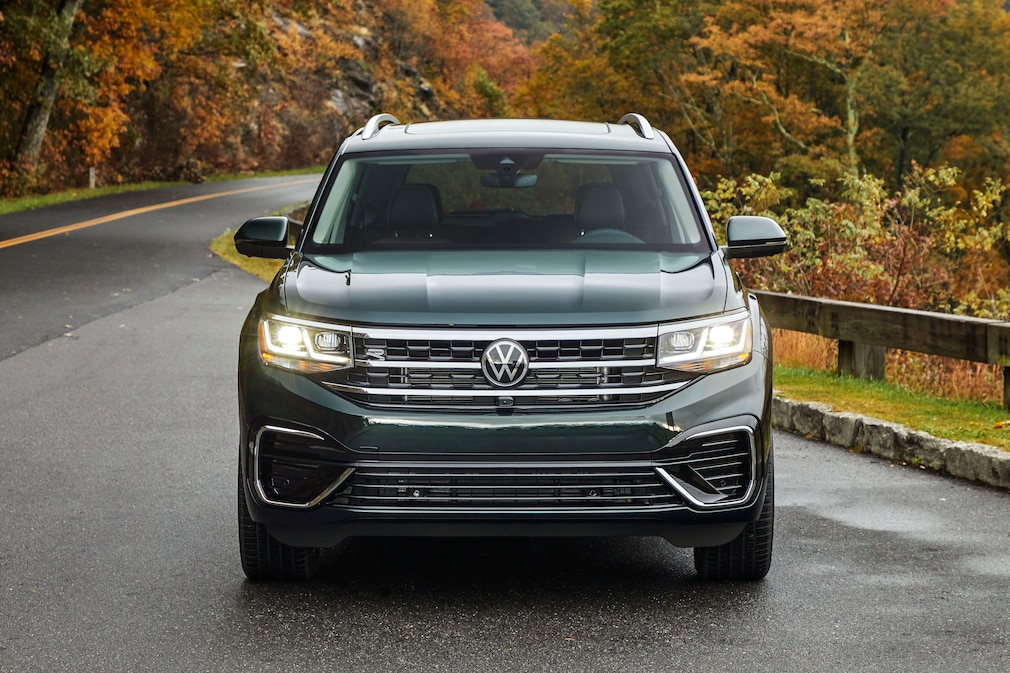 Is it worth it? I mean yes. The cheapest Touareg costs 68,895 euros. However, the Atlas consumes an average of 11.9 liters of fuel per 100 kilometers. No joke, when I was back in Germany for a few hours, the Atlas passed me. And the Berlin number. That can't be a coincidence…