How did Mercedes do in Poland in 2021?
As much as possible, we are very happy. Mercedes has grown significantly in terms of sales compared to the level of more than 10 years ago. We managed to maintain this good result also during this pandemic. If only we had more access to cars, we would probably sell more. Unfortunately, due to the current situation with semiconductors, many customers have to wait a long time for their new car. But, we are more satisfied with the number of customers who are interested in buying a Mercedes. Equally important, we are ranked seventh in Poland in terms of registrations in Poland. At the international level, the Polish market is also very strong – Mercedes with certain models is very high. For example, Poland is the fifth market in the world for Mercedes S-class!
How long will the situation we have today continue? So the shortage of semiconductors, the long waiting time for ordered cars, the lack of certain options.
I am not directly involved in this subject, but I know people who are involved in it and believe me, there is nothing more important at the moment. Regarding semiconductors, I think this year the situation should be normal. At least for the time being, everything is pointing that way.
After such an unusual situation, have you come to the conclusion that you should, for example, deal with the production of semiconductors on your own?
Car production is a very deep and complex matter. It's not that simple. If you move one thing, you have to change dozens, if not hundreds, of others. Of course we have to rethink the subject, but on the other hand, we cannot produce everything ourselves. However, it is more of a question for product and development experts.
Electromobility is becoming the 1st topic for car brands. What is the development of this segment from the point of view of the Polish market, which lacks infrastructure and customer happiness?
– In the last 2.5 years, when I am responsible for the Polish market, a lot has happened in this regard. Last year, 10 percent. Sales were of Plug-In hybrids and full electric models. You can see that these models are defending themselves. We have a huge range of plug-in versions, by the end of this year we will have 25 hybrids, with petrol and diesel engines. The plug-in versions have a declared electric range of more than 100 km. I had the opportunity to use these versions of our own models. When it comes to fully electric vehicles, we take a slightly different approach than most companies. Our EQS, which has been designed from the ground up as an electric model, has completely different proportions than models with a conventional motor. It is characterized by a new body line such as: Single bow design, which is partly based on the possibilities offered by the small electric units.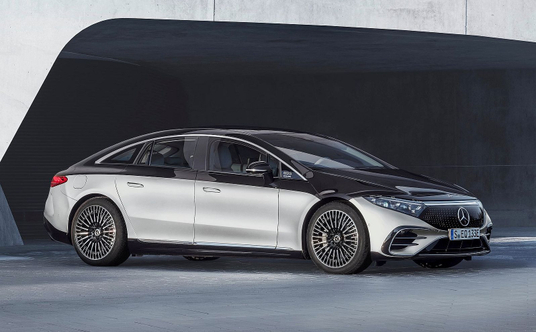 Mercedes EQS
Is the electrification road that Europe is taking, that is, high-cost, high-subsidized electricity, the right direction?
I can only look at it from Mercedes' point of view and here the answer is yes. We need to look at our products more broadly than just a price point of view. It must be a valuable, innovative car that will continue to be a Mercedes for the customer as well. When buying a car, emotions are always around. And so it will be also in the future. Mercedes will continue to express the personality of its owner.
Is there no future for combustion models?
I think the internal combustion and hybrid models will have a long transition period. But I also believe that our offering will change so much that customers themselves will be more and more ready to switch to an electric car. The United States is a good example of that change. Some time ago it was unthinkable to produce models with 4-cylinder engines there. Customers were looking for at least V6 engines. Today, the situation is that the range of cars with 4-cylinder engine units is wide and attractive and customers are ready to choose such versions of the car themselves. And it will be the same with electromobility. If we have an attractive offer, cars will be seen on the streets, and people are satisfied with it, consumers will be more interested in e-mobility. This is an automatic process.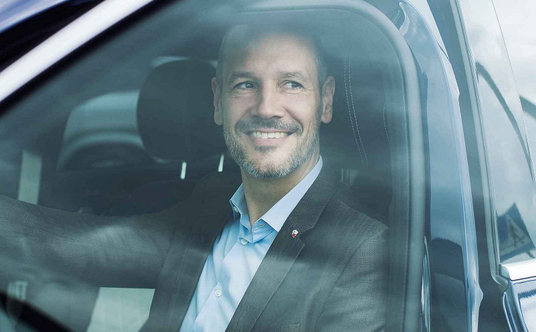 Wolfgang Bremm von Kleinorgen, CEO Central & Eastern Europe Mercedes-Benz
What would you like on the Polish market?
Like everyone else, many cars are produced, but I would also like there to be more premium parts in Poland.
How important is it to be number one among premium brands? Does it matter?
Of course we look at what our competition is doing. However, the leadership position is not the most important thing. We put more emphasis on the satisfaction of our customers, for example. Poland is the biggest market for which I am responsible and I want Mercedes to continue to succeed here.
You are responsible for five markets. in Poland and the Czech Republic as Executive Director. Perhaps this is not an easy task. How much free time do you have during the day?
When I come to Poland for a week, I have a full calendar, I can almost forget about my free time. Meetings with people at headquarters, dealers, visiting showrooms, I have very little time for anything else. When I'm in Prague I try to find free time. It is important not to work from morning to night. However, I always have time to eat dinner (laughs).
Read more