The new Maserati GranTurismo is the epitome of a sports car. But so did its predecessor – who looks just as formidable – as well. So when we saw the first pictures we didn't get a very warm feeling inside. Maserati showed off the all-electric GranTurismo Folgore earlier this month and it's now the only model with a Nettuno-V6 on board.
That's the same engine it's on Maserati MC20 output of 630 hp and 730 Nm of torque. It is not known what the exact specifications of the block in the GranTurismo will be. In any case, the version that will not heat the planet is more powerful: GranTurismo Folgore of 1200 hp.
The Maserati GranTurismo has been teased many times
Maserati does not report what type of battery the electric sports coupe has and how far it gets on a full charge. In that sense, we are a little surprised about the launch of the GranTurismo.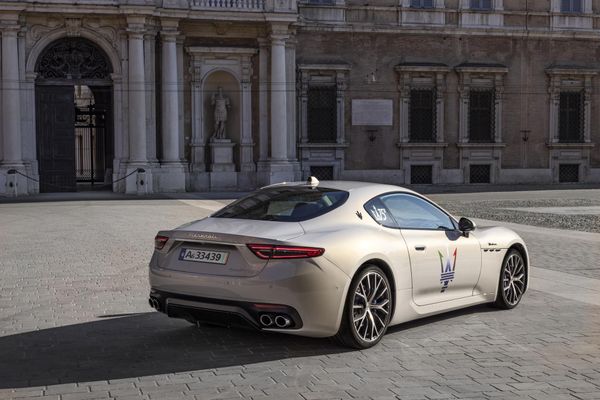 We've seen that example so many times in comics and pictures! But it was never officially revealed, with all the accompanying information.
The GranTurismo remained on the market for twelve years
The previous generation Maserati GranTurismo came to market in 2007 and remained in production for at least twelve years, both as a coupe and as a convertible. The price list included V8 models only. The Ferrari/Maserati engine originally had a capacity of 4.2 liters and 405 hp. It was later increased to 4.7 liters, resulting in an output of between 440 and 460 hp.
In an effort to update the GranTurismo, Maserati continued to update its sports car. The beautiful natural look was further watered down, due to the addition of air scoops, diffusers and spoilers.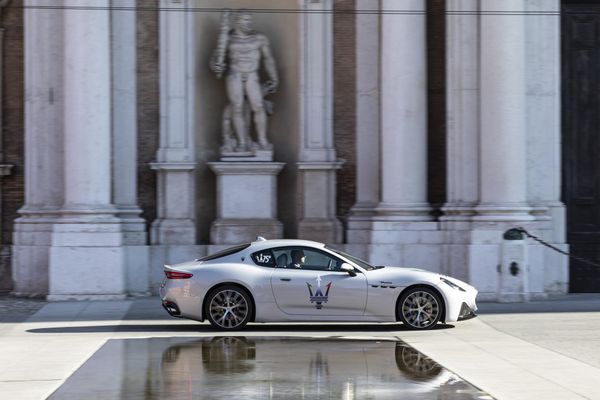 The GranTurismo MC Stradale was the first version in 2011 to reach a top speed of over 300 km/h.
You can think of it as the Porsche 911 GT3 among Maseratis. It's 110 pounds lighter than the GranTurismo, has lighter brakes, no rear seats in the cab, and more. There has never been a GranTurismo manual. Maserati only offered a six-speed automatic transmission or a robotic manual transmission.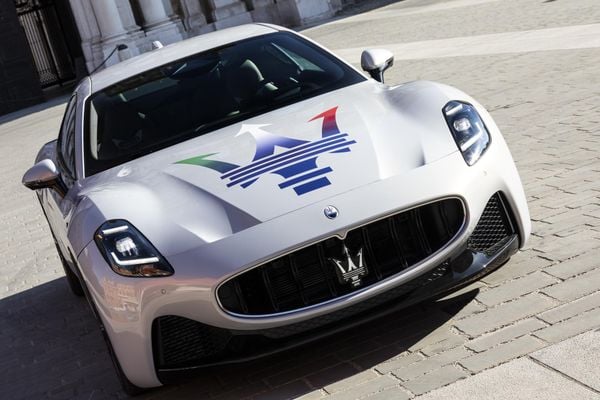 Did you see the mistake? Send us an email. We thank you.
var deniedConsent = tc_vars.didomiPurposesConsentDenied; if(deniedConsent.indexOf('cookies') == -1){
//SETTING VARIABLES var wpk_tags = dataLayer[0].Tags; if (wpk_tags != undefined) { var wpk_tags_array = wpk_tags.split(','); }else{ var wpk_tags_array = []; }
var sales_keywords = dataLayer[0].sales_keywords; if(sales_keywords == undefined){ sales_keywords=""; }else{ sales_keywords = sales_keywords.replace(/_/g, ''); sales_keywords = sales_keywords.replace(/&/g, '_'); sales_keywords = sales_keywords.replace(/&/g, '_'); }
if (typeof dataLayer[0].Site !== 'undefined') { var site_name = dataLayer[0].Site.toLowerCase(); }else{ var site_name=""; }
site_name = site_name.split(".");
//SETTING VARIABLES
var script = document.createElement("script"); script.src = "https://shared.mediahuis.be/cxense/cxense.autovisie.min.js"; script.type = "didomi/javascript"; script.setAttribute('data-vendor','iab:412');
console.log('ads: '+deniedConsent.indexOf('create_ads_profile')); console.log('content: '+deniedConsent.indexOf('select_personalized_content'));
if(deniedConsent.indexOf('create_ads_profile') < 0 && deniedConsent.indexOf('select_personalized_content') < 0){ document.head.appendChild(script); console.log('load cxense!!!'); }else{ console.log('NOT load cxense!!'); } if (dataLayer[0].show_banners == 1) { // console.log('fillSlots'); setTimeout(function(){ fillSlots(); }, 1000); } if(deniedConsent.indexOf('social_media') < 0){ var y = document.getElementsByClassName("social-media-no-consent-box"); var i; for (i = 0; i < y.length; i++) { y[i].style.display = "none"; } var x_fb_post = document.getElementsByClassName("fb-post-no-consent"); while(x_fb_post.length > 0) { x_fb_post[0].className = "fb-post"; }
var x_fb_video = document.getElementsByClassName("fb-video-no-consent"); var i; while(x_fb_video.length > 0) { x_fb_video[0].className = "fb-video"; }
var x_twitter = document.getElementsByClassName("twitter-tweet-no-consent"); while(x_twitter.length > 0) { x_twitter[0].className = "twitter-tweet"; }
var xi = document.getElementsByClassName("instagram-media-no-consent"); while(xi.length > 0) { xi[0].className = "instagram-media"; }
var script = document.createElement("script"); script.src = "https://platform.twitter.com/widgets.js"; document.head.appendChild(script);
var script = document.createElement("script"); script.src = "https://www.instagram.com/embed.js"; document.head.appendChild(script);
var script = document.createElement("script"); script.innerHTML = "window.instgrm.Embeds.process();"; document.head.appendChild(script);
var script = document.createElement("script"); script.src = "https://connect.facebook.net/nl_NL/sdk.js#xfbml=1&version=v8.0";
var facebookDiv = document.createElement('script'); facebookDiv.innerHTML =`window.fbAsyncInit = function() {FB.init({ xfbml : true, version : 'v5.0' });}; `; document.head.appendChild(facebookDiv);
var my_awesome_script = document.createElement('script'); my_awesome_script.setAttribute('src','https://connect.facebook.net/en_US/sdk.js'); my_awesome_script.async="true"; my_awesome_script.defer="true"; document.head.appendChild(my_awesome_script);
}
} }
if (navigator.userAgent.toLowerCase().indexOf('cxensebot') != -1) {
loadAllScripts();
}