Even the Citroen company, which is certainly not famous for its million-euro hypercars, has built a supercar. It was a long time ago, let's rediscover it together!
All major manufacturing companies that have been on the market for decades have produced at least one sports car or supercar, with very few exceptions. Even Volkswagen and Peugeot who have never produced a large car in mass boast some sports models with improved engines such as the Golf GTI or the legendary 205 also popular in the WRC in the past. But Citroen? Have you ever built something like that?
Think about it to convince managers of the Citroen brand needed a video game to build a supercar: yes, because in 2008, after the release of Gran Turismo 5 so the French company created a special model – the only one – that by all means constituted the brand's first real attempt to build a supercar, the brand's top management asked themselves: "Why don't we do that?".
Designed by a graphic designer Takumi Yamamoto so close to the video game developer that would be released that year, the car somehow managed to convince managers of a French brand that has never been so interested in this type of car that a supercar, even if only in a few series, could create a huge advertising attraction for the brand…
It's been done for a while
In the end somehow, one Citroen GT, this is the name of the supercar, really saw the light: it all happened in October 2008 at the Paris Motor Show where the company shocked the world by presenting in flesh and blood – or rather steel and bolts – the supercar that until now had and has been seen on video game only! The details of the car were really ridiculous.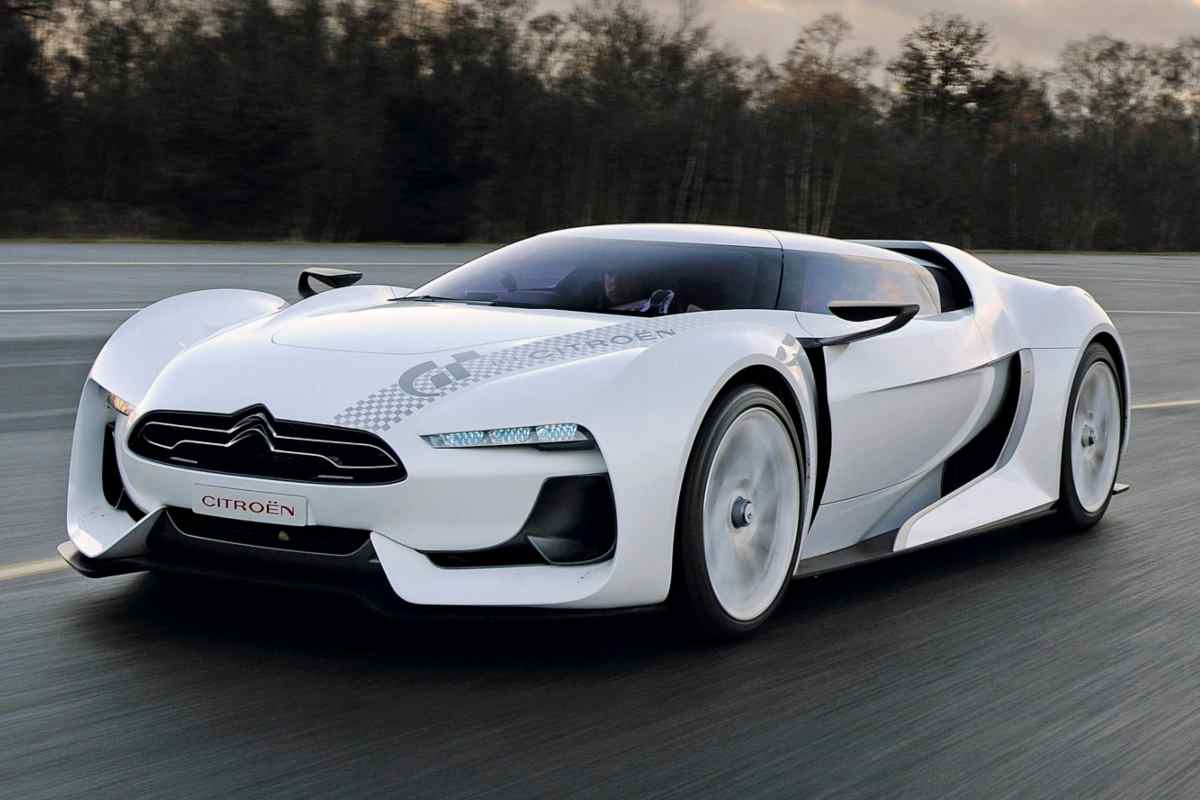 For the car the company decided to multiply, knowing well that there was a separate conversation and not a mass-produced car, which allowed the use of the worst technologies of the time: the car actually had a hydrogen engine linked to four small electric motors for a total of 780 horsepower distributed over five meters. for one ton and four hundred kilos of car.
A car that should have been produced originally in six copies However, with a V8 engine for equipment needs, it has gull-wing doors, incredible aerodynamics and a seven-speed gearbox. The price of the unique model ever produced varies between one million and 300 thousand and two million and 600 thousand Euros while we know nothing about its actual performance on the track.