The Mercedes-Benz EQXX is all about aerodynamics and efficiency. However, the model does not have external digital mirrors. Why not?
Audi Etron, Honda e, Lexus ES: All have, if not optional, digital door mirrors. Also of Volkswagen XL1, a German aerodynamic aerodynamic wonder, has cameras whose image is displayed on a car. All to make the car as easy as possible, because the two large wing mirrors near column A provide more air resistance.
1000 km
We still don't see them with the Mercedes-Benz EQXX, which showed up last week. With this car, the manufacturer sets a new standard in terms of aerodynamics and efficiency. With a minimum Cw value of 0.17, a 100 kWh battery in the model is ideal for a range of 1000 km of electricity. Couldn't it be more if EQXX had digital door mirrors?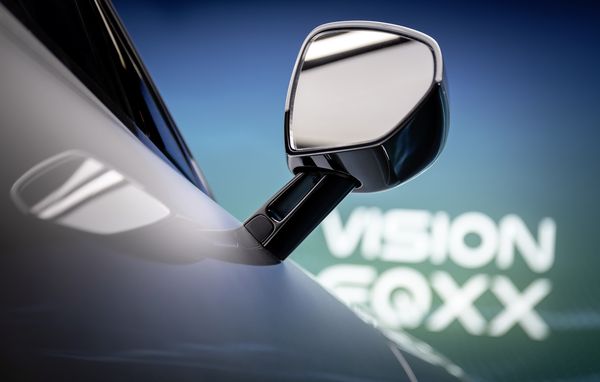 "We don't think so," says Gordon Wagener, design boss at Mercedes-Benz. "Digital mirrors can make the car more airy, but don't forget that the cameras and screens in the car need more energy. They use more energy than they produce. In addition, we find that conventional outdoor mirrors work better than those of digital, "the German said.
Prestige project
Also do not think that the EQXX is a concept car that will never go into production. Mercedes-Benz intends to sell the car, albeit in a shorter version. It will be a kind of prestigious project, such as the XL1 from Volkswagen.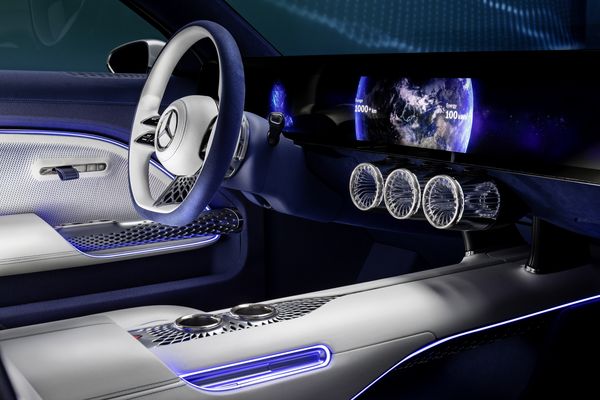 Sjoerds Fact # 46: The Volkswagen XL1 is an economic miracle
"That's why we wanted to build a reliable car with EQXX," says Wagener. "It has to be a car that can go into production in this way, also to show people what we are already capable of. Of course we could take more steps to make the car easier. But then there would be some kind of space ship, a car that we know it would not go through a production process soon. And we did not want to do that. "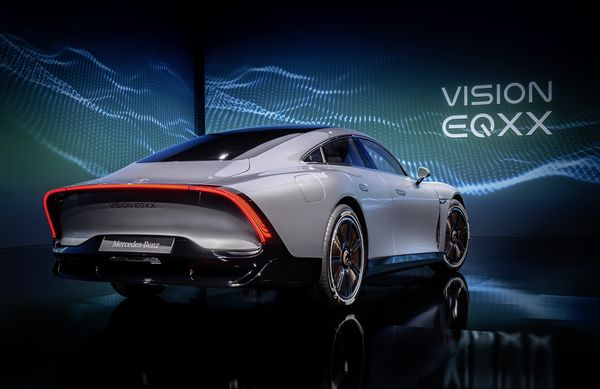 Did you notice the error? Email us. We thank you.
Information

Jana†

Special record holders: Morgan 4/4 and Honda Super Cub C125 | Your garage

Video


July 8, 2022†

For rear arrangement, Chevrolet Corvette C8 | The Truth of Sjoerds 302

Information


July 8, 2022†

Are you going on vacation? Beware of the longest traffic jams during dark Saturday

Information


July 8, 2022†

Research: women prefer gasoline, men hybrid

Information


July 8, 2022†

The seven-seat Toyota Highlander has been updated

Information


July 8, 2022†

Volkswagen Phaeton almost got a successor

Information


7 July 2022†

Audi RS3 getting worse: ABT RS3 R

Information


7 July 2022†

Why Bentley Fits 'Flight Seats' in Bentayga EWB
//SETTING VARIABLES var wpk_tags = dataLayer[0].Tags; if (wpk_tags != undefined) { var wpk_tags_array = wpk_tags.split(','); }else{ var wpk_tags_array = []; }
var sales_keywords = dataLayer[0].sales_keywords; if(sales_keywords == undefined){ sales_keywords=""; }else{ sales_keywords = sales_keywords.replace(/_/g, ''); sales_keywords = sales_keywords.replace(/&/g, '_'); sales_keywords = sales_keywords.replace(/&/g, '_'); }
if (typeof dataLayer[0].Site !== 'undefined') { var site_name = dataLayer[0].Site.toLowerCase(); }else{ var site_name=""; }
site_name = site_name.split(".");
//SETTING VARIABLES
var script = document.createElement("script"); script.src = "https://shared.mediahuis.be/cxense/cxense.autovisie.min.js"; script.type = "didomi/javascript"; script.setAttribute('data-vendor','iab:412');
console.log('ads: '+deniedConsent.indexOf('create_ads_profile')); console.log('content: '+deniedConsent.indexOf('select_personalized_content'));
if(deniedConsent.indexOf('create_ads_profile') < 0 && deniedConsent.indexOf('select_personalized_content') < 0){ document.head.appendChild(script); console.log('load cxense!!!'); }else{ console.log('NOT load cxense!!'); } if (dataLayer[0].show_banners == 1) { // console.log('fillSlots'); setTimeout(function(){ fillSlots(); }, 1000); } if(deniedConsent.indexOf('social_media') < 0){ var y = document.getElementsByClassName("social-media-no-consent-box"); var i; for (i = 0; i < y.length; i++) { y[i].style.display = "none"; } var x_fb_post = document.getElementsByClassName("fb-post-no-consent"); while(x_fb_post.length > 0) { x_fb_post[0].className = "fb-post"; }
var x_fb_video = document.getElementsByClassName("fb-video-no-consent"); var i; while(x_fb_video.length > 0) { x_fb_video[0].className = "fb-video"; }
var x_twitter = document.getElementsByClassName("twitter-tweet-no-consent"); while(x_twitter.length > 0) { x_twitter[0].className = "twitter-tweet"; }
var xi = document.getElementsByClassName("instagram-media-no-consent"); while(xi.length > 0) { xi[0].className = "instagram-media"; }
var script = document.createElement("script"); script.src = "https://platform.twitter.com/widgets.js"; document.head.appendChild(script);
var script = document.createElement("script"); script.src = "https://www.instagram.com/embed.js"; document.head.appendChild(script);
var script = document.createElement("script"); script.innerHTML = "window.instgrm.Embeds.process();"; document.head.appendChild(script);
var script = document.createElement("script"); script.src = "https://connect.facebook.net/nl_NL/sdk.js#xfbml=1&version=v8.0";
var facebookDiv = document.createElement('script'); facebookDiv.innerHTML =`window.fbAsyncInit = function() {FB.init({ xfbml : true, version : 'v5.0' });}; `; document.head.appendChild(facebookDiv);
var my_awesome_script = document.createElement('script'); my_awesome_script.setAttribute('src','https://connect.facebook.net/en_US/sdk.js'); my_awesome_script.async="true"; my_awesome_script.defer="true"; document.head.appendChild(my_awesome_script);
}
} }
if (navigator.userAgent.toLowerCase().indexOf('cxensebot') != -1) {
loadAllScripts();
}