The Lexus CT will receive a successor, but the manufacturer has not yet revealed what we can expect. Will it be a hatchback again or will Lexus bring the second SUV into the popular C segment? That is the question.
CT has been in production for eleven years and this season alone Lexus will remove the five-door hatchback. A long life cycle that has never happened, especially for a Japanese car. With the CT, Lexus entered the C-section for the first time, which signed a five-door hatchback for the first time. The car started out as a good concept car, but the latter model was not as high-quality as its predecessor.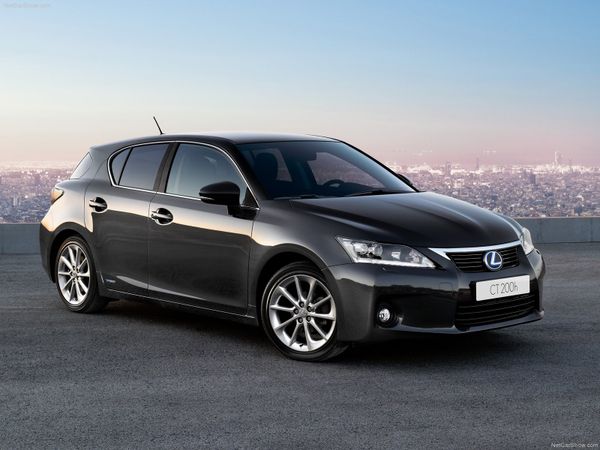 Car production will be completed in October. Then the last Japanese buyers are handed the key to the middle car. In the Netherlands, the latest model arrived a few years ago and in the United States, CT has already been performed in 2017. The total hatchback production rate will end at less than 400,000 units. The final CT will also be part of a special farewell series, which is intended for the Japanese market only.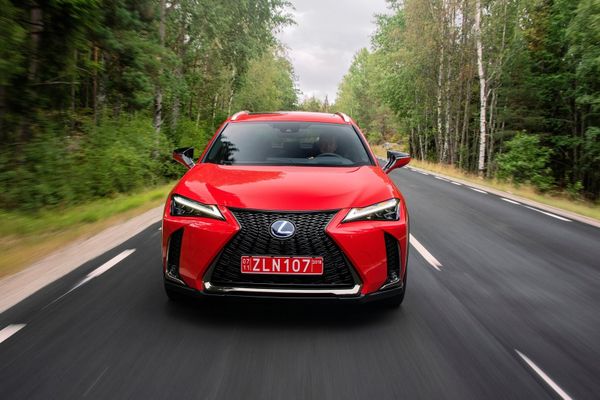 More viewers
What the future of CT looks like is still unknown. Good for Lexus, but still not for the outside world. Lexus Europe CEO, Spiros Fotinos, points out that the manufacturer is now looking at the next step. Will UX be a new entry level model, like the one that already exists in the Netherlands? †UX it really is a brand gateway, "he says. But Spiros Fotinos admits that a small SUV does not deliver what Lexus expected. UX should play the role of the entry level model. It does so well, by the way, because it attracts younger viewers, who also live more in cities than it does with buyers of other Lexus models. What we are looking at now is how UX can attract a wider audience.
Appropriate answer
Fotinos is slightly responsible for the placement of the UX: "It is very easy to say that the car should be 15 centimeters long and 5 to 10 centimeters wide, but then we remove the UX from the role it has at the end of the day well. UX has done what we expected. even when we removed the CT from the European plan. We are looking at what we need for the next generation of middle class cars. At the same time, we need to have a brand gate through which we attract new, young customers.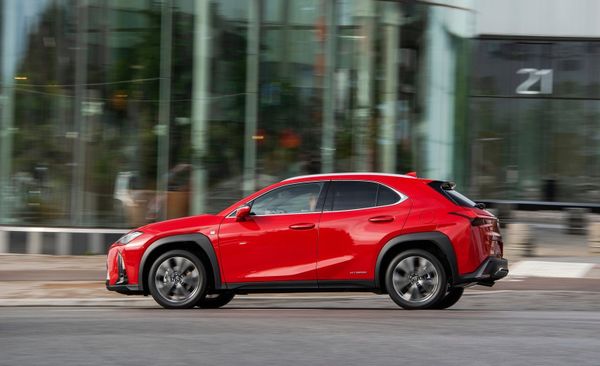 Urban dwellers
The CEO of Europe does not say what to expect if that will be the model below, near or above the UX. That something that will happen is certain. "We are now looking at parts and parts changes in smaller, more urban areas to see what the best version is. it is also a matter of consideration. "
Did you notice the error? Email us. We thank you.
var deniedConsent = tc_vars.didomiPurposesConsentDenied; if(deniedConsent.indexOf('cookies') == -1){
//SETTING VARIABLES var wpk_tags = dataLayer[0].Tags; if (wpk_tags != undefined) { var wpk_tags_array = wpk_tags.split(','); }else{ var wpk_tags_array = []; }
var sales_keywords = dataLayer[0].sales_keywords; if(sales_keywords == undefined){ sales_keywords=""; }else{ sales_keywords = sales_keywords.replace(/_/g, ''); sales_keywords = sales_keywords.replace(/&/g, '_'); sales_keywords = sales_keywords.replace(/&/g, '_'); }
if (typeof dataLayer[0].Site !== 'undefined') { var site_name = dataLayer[0].Site.toLowerCase(); }else{ var site_name=""; }
site_name = site_name.split(".");
//SETTING VARIABLES
var script = document.createElement("script"); script.src = "https://shared.mediahuis.be/cxense/cxense.autovisie.min.js"; script.type = "didomi/javascript"; script.setAttribute('data-vendor','iab:412');
console.log('ads: '+deniedConsent.indexOf('create_ads_profile')); console.log('content: '+deniedConsent.indexOf('select_personalized_content'));
if(deniedConsent.indexOf('create_ads_profile') < 0 && deniedConsent.indexOf('select_personalized_content') < 0){ document.head.appendChild(script); console.log('load cxense!!!'); }else{ console.log('NOT load cxense!!'); } if (dataLayer[0].show_banners == 1) { // console.log('fillSlots'); setTimeout(function(){ fillSlots(); }, 1000); } if(deniedConsent.indexOf('social_media') < 0){ var y = document.getElementsByClassName("social-media-no-consent-box"); var i; for (i = 0; i < y.length; i++) { y[i].style.display = "none"; } var x_fb_post = document.getElementsByClassName("fb-post-no-consent"); while(x_fb_post.length > 0) { x_fb_post[0].className = "fb-post"; }
var x_fb_video = document.getElementsByClassName("fb-video-no-consent"); var i; while(x_fb_video.length > 0) { x_fb_video[0].className = "fb-video"; }
var x_twitter = document.getElementsByClassName("twitter-tweet-no-consent"); while(x_twitter.length > 0) { x_twitter[0].className = "twitter-tweet"; }
var xi = document.getElementsByClassName("instagram-media-no-consent"); while(xi.length > 0) { xi[0].className = "instagram-media"; }
var script = document.createElement("script"); script.src = "https://platform.twitter.com/widgets.js"; document.head.appendChild(script);
var script = document.createElement("script"); script.src = "https://www.instagram.com/embed.js"; document.head.appendChild(script);
var script = document.createElement("script"); script.innerHTML = "window.instgrm.Embeds.process();"; document.head.appendChild(script);
var script = document.createElement("script"); script.src = "https://connect.facebook.net/nl_NL/sdk.js#xfbml=1&version=v8.0";
var facebookDiv = document.createElement('script'); facebookDiv.innerHTML =`window.fbAsyncInit = function() {FB.init({ xfbml : true, version : 'v5.0' });}; `; document.head.appendChild(facebookDiv);
var my_awesome_script = document.createElement('script'); my_awesome_script.setAttribute('src','https://connect.facebook.net/en_US/sdk.js'); my_awesome_script.async="true"; my_awesome_script.defer="true"; document.head.appendChild(my_awesome_script);
}
} }
if (navigator.userAgent.toLowerCase().indexOf('cxensebot') != -1) {
loadAllScripts();
}