Automobile Desk, New Delhi. There are many talented young people in our country and they continue to make headlines. One such news has come from Kerala, where a young man has customized the country's most famous car Alto 800 and turned it into a Rolls Royce-esque. This young man named Hadif has developed his personalization skills. 'Tricks Tube' Shown via video on the mentioned YouTube Channel. Come, let us know about the complete news.
The Alto 800 made a Rolls Royce-esque
Thanks to his customization skills and hard work, Hadif has customized the Alto 800 into a Rolls Royce-esque look. The boy, named Hadif, had previously also worked on a jeep project using a motorcycle engine.
This young man has spent several months completing his project and the results are truly amazing. The car has been completely redesigned. It has been given a new body kit, interior changes and paint job.
Also read- How often should a bicycle air filter be changed? Learn an easy way to clean at home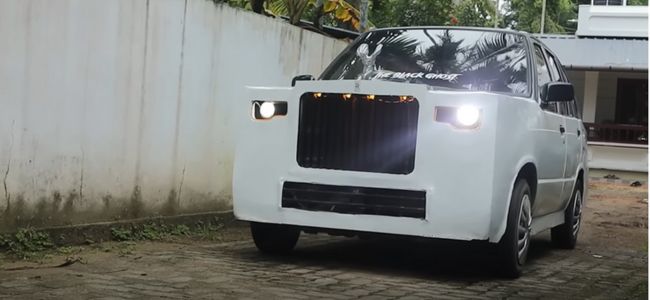 A personalized Rolls Royce-esque design
800 Maruti The original front end has been completely removed, as it has been replaced by a bold new panel, heavily designed with a Rolls-Royce-inspired grille and lights. Similarly, the rear end has been given a Roli look with a large boot made of sheet metal and has been designed and engineered to give a completely new look to the car.
While most of the interior of the Maruti 800 has been retained, second-hand BMW-sourced seats have taken their place to give it a premium feel inside. Hadif used a variety of limited sources to build his car, including sheet metal, welding work, and materials from other used cars.
Talking about the side profile, the doors and wheel covers of the Maruti 800 have been retained. Apart from this, the roof is also the same. However, it has grown taller and has been given a larger windshield and windows to create more room inside.
What's even more interesting is that the SUV has the 'Spirit of Ecstasy' painted on its bonnet, which the child says was created by a local artist near his home. Let us tell you that Hadif has spent only 45 thousand rupees for this customization.