Jeremy Sochan loves fast cars and he showed it off recently on Instagram, where he showed off a new car he got himself as a birthday present. This time a green Porsche 911 GT3 RS joined the Pole's collection. "With a maximum power of 525 hp, it cuts its driver from 0 to 100 km / h. in 3.2 seconds," reads the official website of the German car manufacturer.
Back Jeremy Sochan first season on professional courts. Right after last year's draft, he told reporters that one of the things he wants to do is get a driver's license and buy a car. He did both things fairly quickly. Already at the beginning of the finished regular season, Sochan was proud of the Audi RS5 Sportback, which can accelerate to a hundred in 3.9 seconds and you have to pay at least 460,000 for them. zlotys.
This time on Instagram, Sochan showed another car that he is currently driving. The choice fell on the Porsche 911 GT3 RS and is a gift for the winger's 20th birthday San Antonio Spurs. Sochan should be careful, because there is a lot of power under the hood – the car accelerates from zero to hundreds in 3.2 seconds, and its maximum speed is 296 kilometers per hour.
Sochan will celebrate his 20th birthday on Saturday, May 20. His birthday present arrived a little early. "A lightweight, stainless steel sports exhaust system delivers an unfiltered acoustic experience up to a maximum of 9,000 rpm. per minute," reads the manufacturer's website. The Porsche 911 GT3 RS consumes 13.4 liters per 100 kilometers in the combined cycle. For the new model in the basic version, you have to pay PLN 1.232 million in Poland.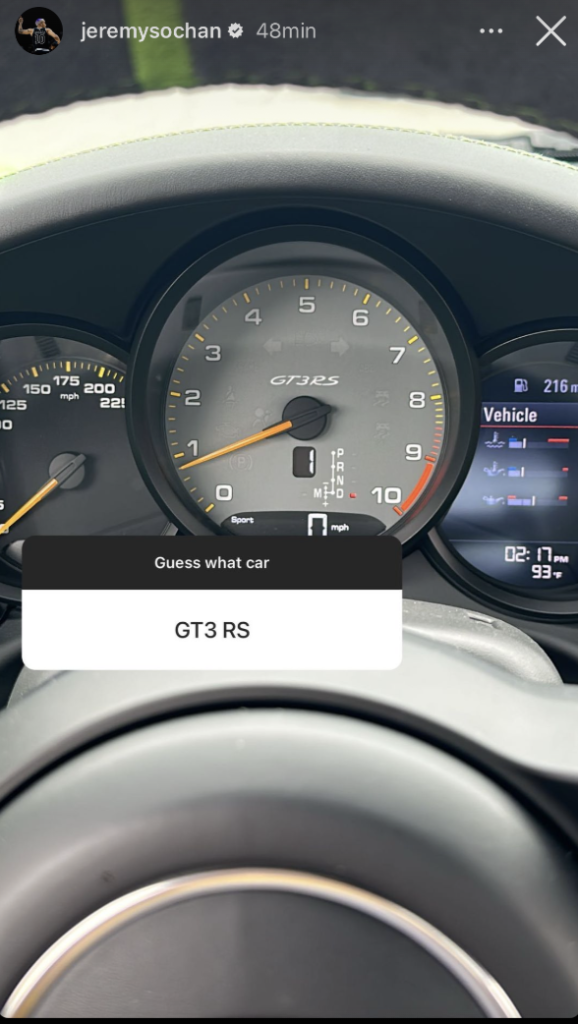 Sochan will earn more than $5 million in his first NBA season. This amount will increase in the following seasons. Currently, he has a guaranteed second-year contract as well. The third and fourth season is a team choice that Spurs they may or may not take it. However, there are many signs that Sochan will be one of the most important people of the Texas team in the coming years.