meVauxhall Corsa has seen its prices rise with inflation, and its rivals. Its range now starts at a list price of 18,800 euros! But Opel offers an offer of 16,600 euros that can be reached with an online order at the Opel Store.
So it will not be necessary to negotiate a trade discount for the agreement to place the order for the new Corsa at 16,600 euros. This discount is around 12%: not bad for the first price, available to individuals.
At this price, you can afford the 1.2 version of the 75 hp Opel Corsa petrol. The End of Edition already includes a number of equipment as standard: standard air conditioning, 7″ digital screen compatible with Apple CarPlay and Android Auto, 4-way adjustable passenger seat, 6-way adjustable driver's seat, Package of Safety, 16 alloy wheels. , heated exterior mirrors, electrically adjustable, cruise control/speed limiter, automatic headlights, lane keep assist and visibility pack. The equipment is already very good for the entry level version!
Kardio red is a complimentary color currently offered on the Corsa. It can be replaced with other metallic colors charged at 550 euros.
Options are offered on this Corsa Edition: rear parking assist for 300 euros, electric rear windows for 200 euros, all-season tires for 150 euros, premium version pack for 400 euros…
The delivery time is announced in August 2023: you can still go on holiday with it. Otherwise, Opel also offers models in stock, but it will not be possible to implement a custom-made configuration.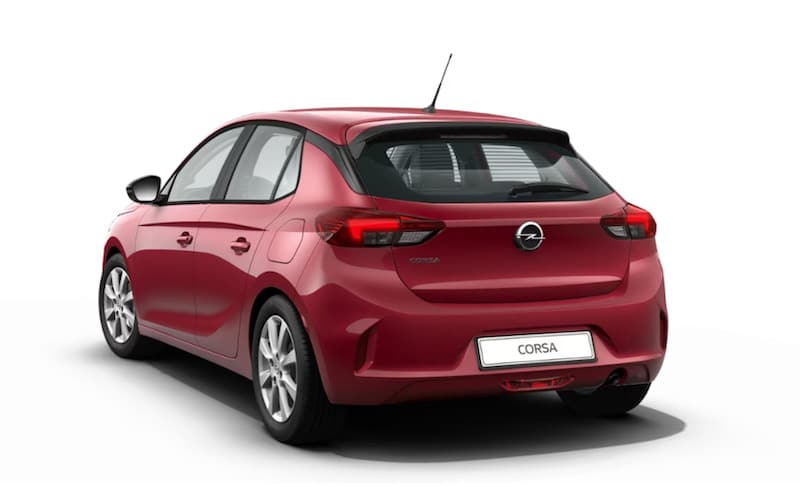 Against the competition
Its cousin Peugeot 208 charged 19,200 euros and the same engine is offered at the Peugeot Store for 18,630 euros: the additional cost of 2,030 euros does not come with more generous equipment, as it is offered even with sheet metal rims and hubcaps. So the Corsa has more advantages!
Faced with the Citroen C3 You!, the match is even tighter as the Frenchman is shown at 16,590 euros. At this price, it has a small advantage over the engine whose power has increased to 83 hp. On the other hand, it is also deprived of alloy wheels. The price-equipment ratio therefore remains in favor of the little German!