The event offer is big. You can find used cars everywhere at the dealer, through Gasmetaal.nl, specialized websites and on Facebook. What indestructible small car can you buy for 15,000 euros? Autovisie chooses with ANWB best events every week.
Asian brands have a great reputation when it comes to the reliability of their models. It doesn't matter if your car is from Japan or Korea. These three small family cars prove it!
Used cars: three small and indestructible cars for 15,000 euros
Hyundai i20 (2014 – 2020)
Mazda 2 (2015 – 2020)
Suzuki Baleno (2016 – 2019)
Hyundai i20 (2014 – 2020)
This i20 is a well thought out car. The trunk volume may not be the largest at 325 liters, but the Hyundai offers a comfortable space for four adults. The front seats are good, and be careful that they should not be too wide. The Hyundai chassis is well positioned for this market segment.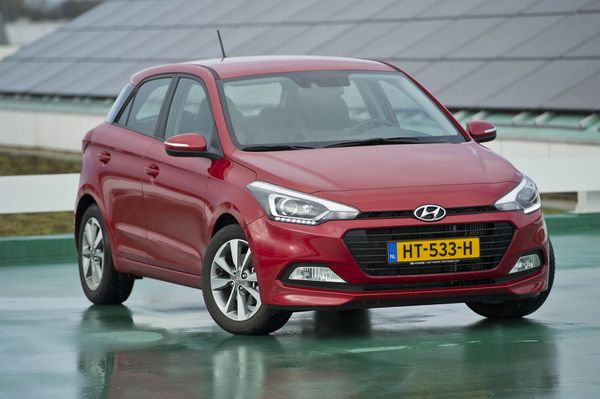 The clutch engages on top: in addition, the five-speed gearbox shifts smoothly. The 1.2-liter engine is adequate, but the 1.0-liter turbo is a little soft to handle. With that you can also drive 1 out of 16 cars easily. The white 'Comfort' 1.0 (2018, 65,000 km) is available at the dealership in Zoetermeer for €14,995.
Roadside Assistance Decision
Auto experts have known it for a long time: cars from South Korea are just as good as their Japanese counterparts. Not entirely coincidentally, Hyundai supplies the cars with a five-year transferable manufacturer's warranty, as long as the car is maintained at an authorized dealer.
Mazda 2 (2015 – 2020)
Although not a sports car, this generation of Mazda 2 drives better and is more fun than almost any other car in this class. It leads and moves with great emotion. The suspension is on the firm side, but certainly not a concern.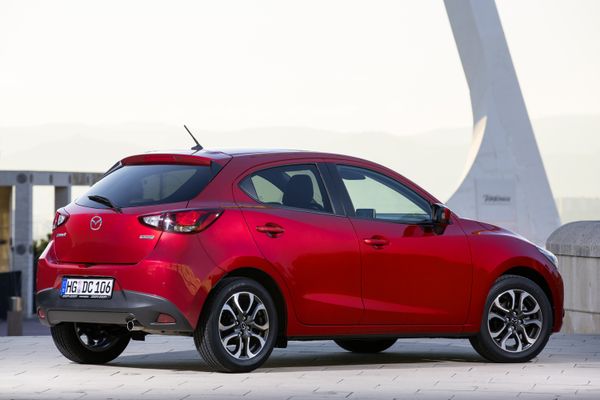 Mazda does everything differently in this segment from others. There is no three-cylinder under the hood, but a 1.5-liter four-cylinder that wins with flexibility and smooth pulling power. You still drive easily 1 in 17. The Mazda is not very spacious in the back. With a capacity of 280 liters, this also applies to the luggage compartment. At the Mazda dealer in Waddinxveen we find the blue 'Dynamic' version (2018, 67,000 km) for €14,950.
Roadside Assistance Decision
Roadside Assistance has one drawback with this generation of Mazda 2 which sometimes happens more often. It refers to an imperfection in the control of the dynamo, which therefore does not produce a charge. Then the car removes the battery. With an emergency grip – and possibly start assistance – Roadside Assistance gets you back on the road. The alternator should be checked later in the garage. Moreover, this Mazda is also very reliable!
Suzuki Baleno (2016 – 2019)
The Baleno is no longer available new, with the model beating the best sellers in this class in various regions. For example, the Suzuki is up to 200 kg lighter than the competition, which makes a big difference in utility and vehicle tax. It offers not only a lot of space for its residents, but also for their luggage: the trunk has a capacity of no less than 355 liters.
The low weight makes the Baleno nice and smooth. Suzuki also sold a mild hybrid powertrain, which 1 in 20 is quite possible. At the brand dealer in Vlaardingen they advertise a white 'High Executive' (2018, 52,000 km) for €14,699.
Roadside Assistance Decision
The Baleno can't be expected to let its driver down: Road Assist doesn't have the one problem that happens more often with this type of Suzuki.
Our advice for events
None of these three cars are inferior to the best sellers in this class. With our budget, you're also stuck with old copies with more kilometers in Volkswagen, Opel and Ford. If we had to choose one, we'd go for the heavily discounted Suzuki.
Did you see the mistake? Send us an email. We thank you.
// Add Didomi variables didomiGDPRApplies: window.didomiState.didomiGDPRApplies, didomiIABConsent: window.didomiState.didomiIABConsent, didomiVendorsConsent: window.didomiState.didomiVendorsConsent, didomiVendorsConsentUnknown: window.didomiState.didomiVendorsConsentUnknown, didomiVendorsConsentDenied: window.didomiState.didomiVendorsConsentDenied, didomiPurposesConsent: window.didomiState.didomiPurposesConsent, didomiPurposesConsentUnknown: window.didomiState.didomiPurposesConsentUnknown, didomiPurposesConsentDenied: window.didomiState.didomiPurposesConsentDenied, didomiExperimentId: window.didomiState.didomiExperimentId, didomiExperimentUserGroup: window.didomiState.didomiExperimentUserGroup, }; if(tc_vars.didomiPurposesConsent != ''){ console.log( 'cookiewall okay'); consentLevel = 3; loadAllScripts(); } });
window.didomiEventListeners = window.didomiEventListeners || []; window.didomiEventListeners.push({ event: 'notice.clickagree', listener: function () { console.log('clicked agree'); consentLevel =3; loadAllScripts(); return false; } }); window.didomiEventListeners.push({ event: 'preferences.clickagreetoall', listener: function () { console.log('clicked agree'); consentLevel =3; loadAllScripts(); return false; } }); window.didomiEventListeners.push({ event: 'preferences.clicksavechoices', listener: function () { console.log('clicked agree'); consentLevel = 3; loadAllScripts(); return false; } });
function loadAllScripts(){ console.log('start loading all scripts 2.19'); console.log(tc_vars.didomiPurposesConsentDenied);
var deniedConsent = tc_vars.didomiPurposesConsentDenied; if(deniedConsent.indexOf('cookies') == -1){
//SETTING VARIABLES var wpk_tags = dataLayer[0].Tags; if (wpk_tags != undefined) { var wpk_tags_array = wpk_tags.split(','); }else{ var wpk_tags_array = []; }
var sales_keywords = dataLayer[0].sales_keywords; if(sales_keywords == undefined){ sales_keywords=""; }else{ sales_keywords = sales_keywords.replace(/_/g, ''); sales_keywords = sales_keywords.replace(/&/g, '_'); sales_keywords = sales_keywords.replace(/&/g, '_'); }
if (typeof dataLayer[0].Site !== 'undefined') { var site_name = dataLayer[0].Site.toLowerCase(); }else{ var site_name=""; }
site_name = site_name.split(".");
//SETTING VARIABLES
var script = document.createElement("script"); script.src = "https://shared.mediahuis.be/cxense/cxense.autovisie.min.js"; script.type = "didomi/javascript"; script.setAttribute('data-vendor','iab:412');
console.log('ads: '+deniedConsent.indexOf('create_ads_profile')); console.log('content: '+deniedConsent.indexOf('select_personalized_content'));
if(deniedConsent.indexOf('create_ads_profile') < 0 && deniedConsent.indexOf('select_personalized_content') < 0){ document.head.appendChild(script); console.log('load cxense!!!'); }else{ console.log('NOT load cxense!!'); } if (dataLayer[0].show_banners == 1) { // console.log('fillSlots'); setTimeout(function(){ fillSlots(); }, 1000); } if(deniedConsent.indexOf('social_media') < 0){ var y = document.getElementsByClassName("social-media-no-consent-box"); var i; for (i = 0; i < y.length; i++) { y[i].style.display = "none"; } var x_fb_post = document.getElementsByClassName("fb-post-no-consent"); while(x_fb_post.length > 0) { x_fb_post[0].className = "fb-post"; }
var x_fb_video = document.getElementsByClassName("fb-video-no-consent"); var i; while(x_fb_video.length > 0) { x_fb_video[0].className = "fb-video"; }
var x_twitter = document.getElementsByClassName("twitter-tweet-no-consent"); while(x_twitter.length > 0) { x_twitter[0].className = "twitter-tweet"; }
var xi = document.getElementsByClassName("instagram-media-no-consent"); while(xi.length > 0) { xi[0].className = "instagram-media"; }
var script = document.createElement("script"); script.src = "https://platform.twitter.com/widgets.js"; document.head.appendChild(script);
var script = document.createElement("script"); script.src = "https://www.instagram.com/embed.js"; document.head.appendChild(script);
var script = document.createElement("script"); script.innerHTML = "window.instgrm.Embeds.process();"; document.head.appendChild(script);
var script = document.createElement("script"); script.src = "https://connect.facebook.net/nl_NL/sdk.js#xfbml=1&version=v8.0";
var facebookDiv = document.createElement('script'); facebookDiv.innerHTML =`window.fbAsyncInit = function() {FB.init({ xfbml : true, version : 'v5.0' });}; `; document.head.appendChild(facebookDiv);
var my_awesome_script = document.createElement('script'); my_awesome_script.setAttribute('src','https://connect.facebook.net/en_US/sdk.js'); my_awesome_script.async="true"; my_awesome_script.defer="true"; document.head.appendChild(my_awesome_script);
}
} }
if (navigator.userAgent.toLowerCase().indexOf('cxensebot') != -1) {
loadAllScripts();
}