Are you on the hunt for a ride on a budget? Look no further! We've got the ultimate list of pre-loved vehicles that won't break the bank. From compact city cruisers to rugged off-roaders, speedy sports cars to eco-friendly electrics, and everything in between, our weekly used car round-up has got it all.
TGIF! That means it's time to kick back, relax and peruse our latest edition of second-hand steals. We've handpicked a wide variety of cars from different categories, all of which boast unbeatable prices. These babies are a steal!
What's in store this week? You name it, we've got it. Whether you're after a practical runabout or a flashy sports car, a tough 4×4 or a sleek SUV, you're sure to find something that catches your eye. So, without further ado, let's get stuck into the eighty-second edition of our weekly "mega-deals on wheels" rundown.
4×4 (SUV/Off Road) – Suzuki Ignis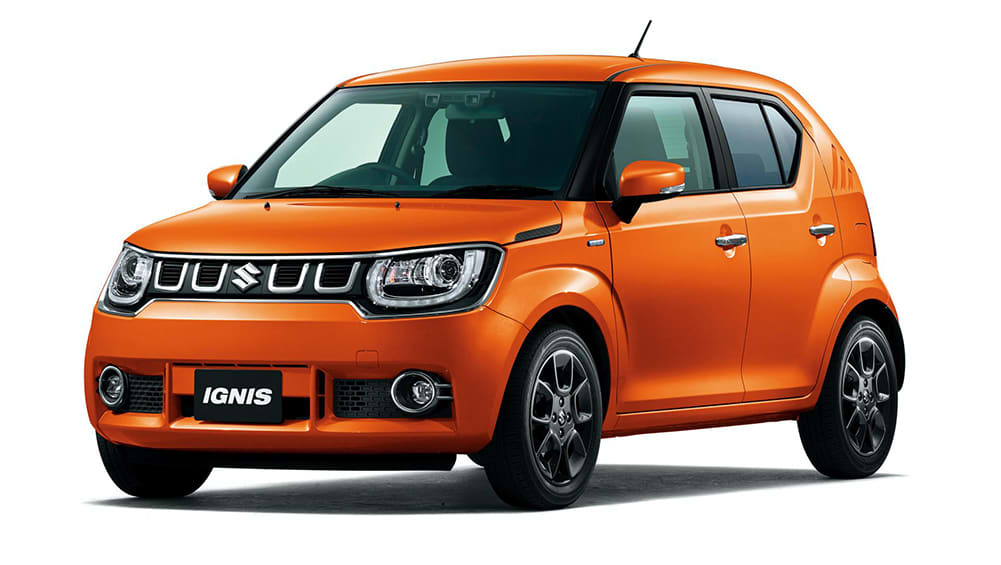 Welcome to our latest collection, where we explore the exciting world of off-road vehicles. SUVs and four-wheel drives are the perfect companions for those seeking to escape the hustle and bustle of the city and immerse themselves in the great outdoors. And what better way to do it than with the nimble and versatile Suzuki Ignis?
Suzuki has done something truly remarkable by offering the smallest 4×4 SUV on the market. It's like having a pocket-sized adventurer that can take you anywhere you want to go. A brand new model can set you back around €21,230, but we've got an even better deal for you.
Introducing a 2020 Ignis with only 51,150 kilometers on the odometer. This beauty boasts a top-of-the-line GLX finish, and it's powered by an 83-horsepower gasoline engine that comes paired with a manual transmission and a 4×4 drive system. Plus, it's equipped with light hybrid technology, earning it the coveted DGT ECO environmental label and all the mobility perks that come with it. And the best part? It's priced at a steal, only €14,950.
Check out the full listing for more information on this incredible offer. Don't let this opportunity to own your very own adventure vehicle pass you by!
Sports – Volkswagen Golf GTI
Let's switch gears and revamp our ride game. No more leisurely cruises in nature mobiles – it's time to get behind the wheel of a true sports car. These machines are built to deliver an unforgettable driving experience both on and off the track. While the sports car market has seen some major changes in recent times, there are still some seriously cool models available. And we've got our sights set on the iconic Volkswagen Golf GTI.
The letters GTI carry serious weight in the history of the Volkswagen brand. They're synonymous with sports cars that don't skimp on everyday comfort. But with a price tag of around €48,500, it's not exactly a steal. That's where the used car market comes in.
No need to scour the depths of the web – we've found a gem for you. Feast your eyes on a 2021 Golf GTI with just over 33,000 km on the clock. Under the hood, you'll find a 2.0-liter TSI gasoline engine packing 245 horses. And it's mated to a seven-speed dual-clutch DSG automatic gearbox for silky smooth shifting. And the price? A mere €35,900. Take a peek at the sales listing to see all the standard features this bad boy comes with.
Electric – MINI Cooper SE
Sustainable mobility, particularly the 100% electric variant, is amassing a cohort of enthusiasts. Given the ambitious drive towards electric cars in Europe, manufacturers are intensively working towards expanding their roster of models. The inventory of electric cars is expanding at a brisk pace. The selected model of the week is none other than the MINI Cooper SE, which is regarded as one of the most intriguing electric cars available.
As the initial mass-produced electric vehicle under the MINI moniker, this model is deemed as one of the most captivating options in its category. Fashioned on the MINI Hatch foundation, this three-door variant is freshly priced at roughly €35,650. Presently, due to the burgeoning market for used electric vehicles, we can procure significantly more affordable iterations.
SUV – SEAT Ateca
The SUV craze persists unabated in the near future, with SUVs accounting for approximately half of all new cars sold in Europe. Therefore, this genre of vehicle warrants its own category in our weekly compilation. The SUV market offers a wide range of vehicles to cater to every taste and hue, but we have chosen to spotlight the SEAT Ateca.
As the first SUV from SEAT, the Ateca serves as a benchmark model in the fiercely competitive compact SUV sector. The Ateca lineup comprises a diverse range of versions and engines. Its basic access configuration starts at almost €28,600. Let's seek out a well-appointed and reasonably priced unit.
We've discovered an enticing deal: a 2022 Ateca with an X-Perience finish and a 150 horsepower 1.5 EcoTSI gasoline engine, with just over 11,000 km under its belt. Its price? A mere €28,900 if we make the payment in cash as stipulated here.
As usual, we conclude this compilation with the ideal vehicle for daily commuting in urban environments, namely the utility car. Subcompact or urban vehicles are the optimal choices for daily travel, whether it's commuting to work or running errands. Among all the available utility cars, we've chosen the Peugeot 208.
Peugeot's B-segment utility car is a top seller, with the 208 being crowned the best-selling car in Europe in 2022. A new 208 begins at around €21,350, but this price is linked to the less-equipped and more unremarkable variant. The used car market offers a vast selection of pre-owned models. Let's discover a bargain.
We have here 2022 208 with under 20,000 km, an Allure finish, and an extensive equipment list. Its hood contains a 1.2-liter PureTech gasoline engine with 100 horsepower. This model is available for only €17,900.