You can find all sorts of things about the sudden development of Chinese brands in Europe, but it is clear for now: not all, but certainly some foreigners here to stay. And where you used to be able to point with disdain at the foldable Landwinds, now there's nothing to laugh about. In China, a lot of knowledge and experience with electric vehicles has been gained in a short time, and the energy revolution is being used to gain a foothold in our region once and for all.
They do it with cheap models, but also with different ideas and technology. Take Nio, a great start-up that is probably better compared to Tesla: a successful entrepreneur has an idea, executes it and starts something unprecedented. Only in this case it is not about gull-wing doors or a joker speed, but more on actions.
Nio has been working in his country for some time and has now built 1,300 battery exchange stations there, where customers who don't have the time or desire to charge can have a full battery under their car in five minutes. They recently made their sixteenth million conversion. There are now four of these centers in the Netherlands, with plans for more.
He doesn't just sell cars
In addition, 100 Nio Houses have been built worldwide to date. These are not businesses, but 'open and engaging spaces where Nio enthusiasts can share their interests and participate in activities and events'. Think a cafe, a lounge, meeting rooms, a TedX-like platform for inspirational talks and a children's playground.
We wouldn't know who has the time or inclination to sink too deep into the sand the community from a brand new car, but who could have predicted the dedication of Tesla fans back then? In any case, it is indicative of the idea of ​​Nio: not only support with your transport, but with your way of life.
When it comes to purchasing a Nio, there are several options. This way you can buy a car, very traditionally, in one go. Everything, including the battery, is yours. You can also buy the car yourself, but rent a separate battery. In that case you can go to exchange centers to get a new one. Then you can still drive through a subscription type, either with a permanent contract or in a simple build that can be canceled every month. You choose an available car online, so the waiting time is short.
Nio prices
The first Nio models released in Europe, the ET7 sedan and EL7 SUV, are equipped with far-reaching technology, a stylish interior and a nodding dot on the dashboard that speaks to you and carries out your commands. But it's not what you'd call a bargain, and it remains to be seen if people won't opt ​​for a car from a more prestigious brand for 80-90k.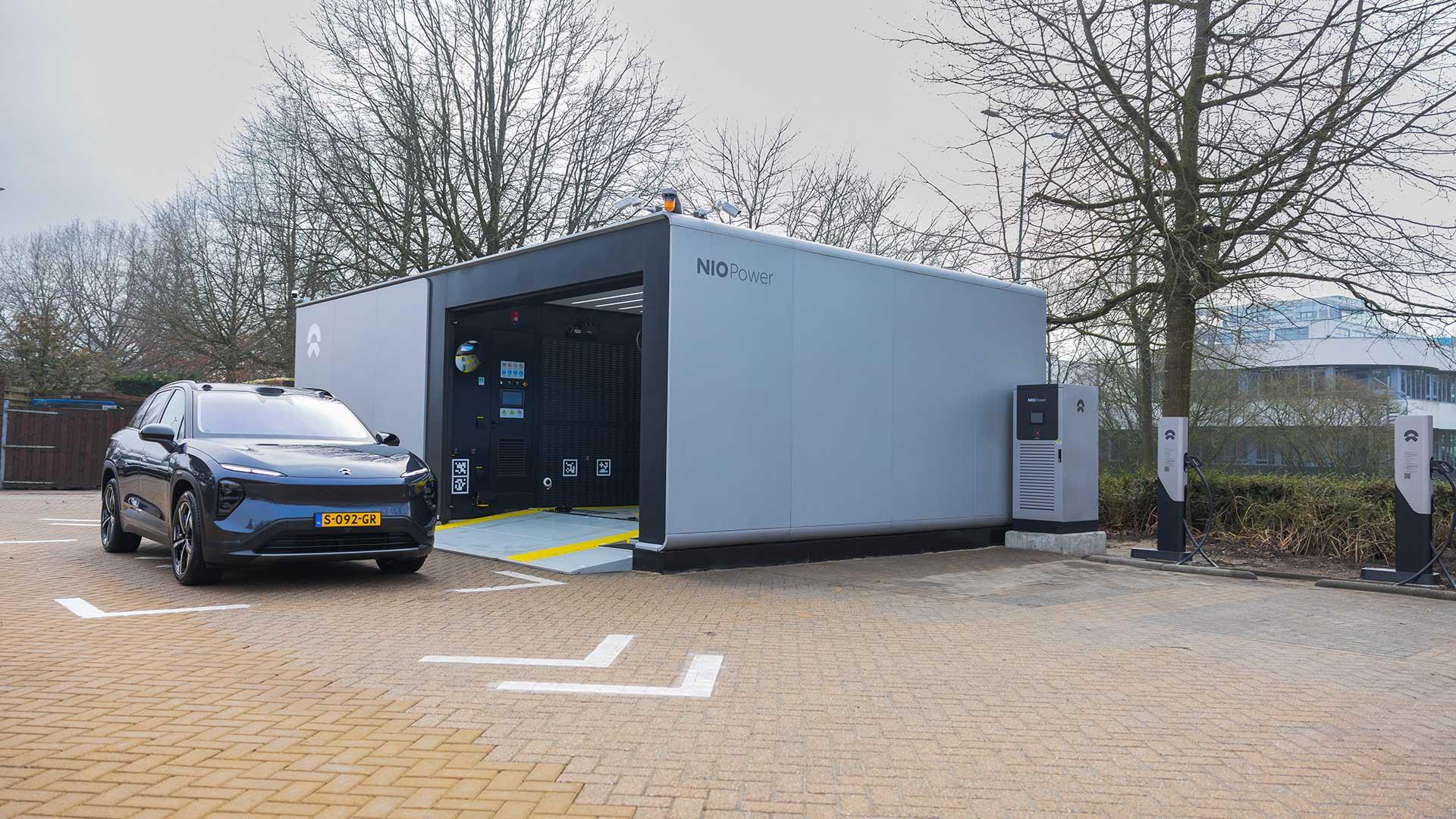 The new ET5, from the main 50 excluding the battery, is more promising in that regard. In addition, there appears to be a sub-brand with (many) more models available in the pipeline. Left or right, it's interesting how Nio has established itself as a concept in such a short time. New Year's Trick? With feathers and a sticker.