The victory at Le Mans took on special significance. This year marks the 100th anniversary of the legendary 24 Hours of Le Mans. On June 10-11, the 91st edition of this demanding race for equipment and drivers will take place. Porsche has officially announced that the goal of the brand is to win, but it is obvious that the large participation of manufacturers this year is also due to the desire to reach a high position on the podium. Porsche will not have an easy task. He has to face Ferrari, with whom he has been competing on race tracks for years in various classes. It will also compete against brands such as Alpine, Cadillac, Peugeot, Glickenhaus and Toyota, which have dominated Le Mans since 2018. and it showed in March this year at the Sebring long-distance race that it has very fast cars.
The victory at the 100th anniversary of the 24 Hours of Le Mans will mark one of the most important pages in motorsport history. The large size of the jubilee trophy, which weighs 70 kg, confirms the importance of the event. Porsche makes no secret of the fact that it wants this unique trophy to stand on a shelf next to the many Le Mans trophies that glitter in the museum in Zuffenhausen. Claiming victory may be presumptuous, but no other brand in the world can boast more overall wins at the 24 Hours of Le Mans. Porsche won the 24 Hours of Le Mans 16 times between 1970 and 1998 and has now won 19. The most recent success has been achieved by the 919 hybrid model, which won three times in a row between 2015 and 2017. So Porsche has a strong desire for success. this year, as the 100th anniversary of the 24 Hours of Le Mans could coincide with Le Mans' 20th overall victory. Ferrari also has great motivation as it returns to Le Mans after 50 years and has so far won nine races overall.

Porsche is back on track. 24 Hours of Le Mans and beyond
Porsche is known not only for the production of excellent sports cars, but also for its strong involvement in motorsport. This year, the brand returns to Le Mans to compete in the grueling 24-hour race.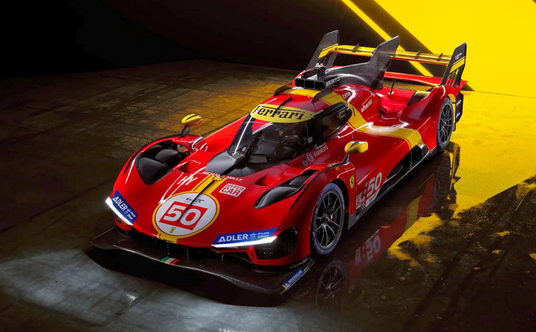 Ferrari 499P