Stunt and rally (cross) driver Ken Block has a new car to run with. This time there is no Ford Fiesta or Ford F-150 modified, but a 1,400 hp Porsche maintained by BBi Autosport.
We know Ken Block from amazing sliding videos and interesting (cross) competitions. One such competition is the 'Pikes Peak International Hill Climb', an annual climb to the summit of Pikes Peak in Colerado (USA). A special Porsche was built for these races.
Porsche 911 with 1,400 hp
The new hoonipigasus is basically a Porsche 911 with a 4.0-liter six-cylinder engine with two turbos. The power unit sends 1,400 horsepower to all four wheels. This time the Ken Block car weighs only 1,000 kilograms.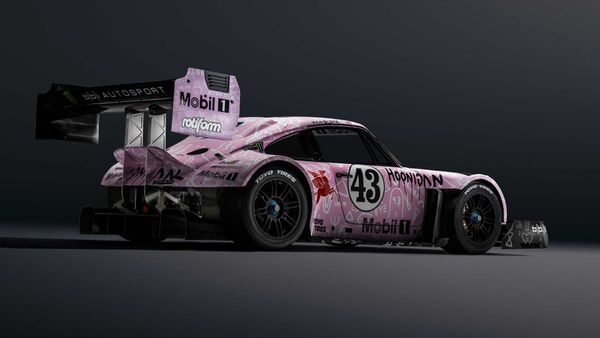 In addition to engine upgrades, the appearance has been completely improved. To begin with, the Porsche 911 is equipped with extensive rear damage, bumper nozzle and diffuser. This requires Ken Block to run a 20-mile[20 km]hike to climb the hill as quickly as possible.
Storytelling
To emerge during the race, the team chose a pink dress similar to the Porsche 917/20 used by Le Mans. Surprisingly, Martini – the main sponsor at the time – thought the car was too bad to put 'Martini' stickers on the car.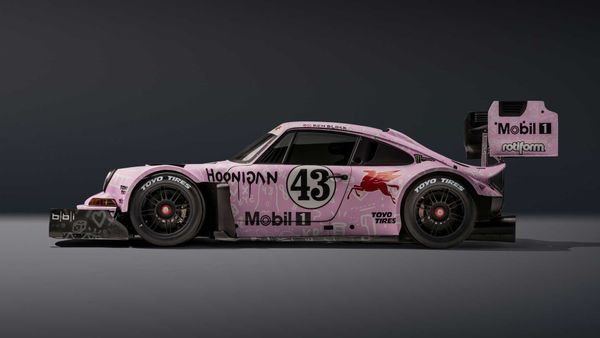 Worse or not, behavioral presentation is certainly clearly visible. On Sunday, June 26, 2022, Ken Block's 1,400 hp Porsche 911 will be shown. Whether the driver can take the record from Romain Dumas and his Volkswagen R ID is still unknown.
The 1,400 horsepower of the Porsche 911 is enough for Ken Block
The Frenchman drove in 2018 safari at 7: 57.148 minutes. In any case, Ken Block has an edge in terms of power. Volkswagen produced 'sole' 680 hp with a weight of less than 1,100 kg (plus driver).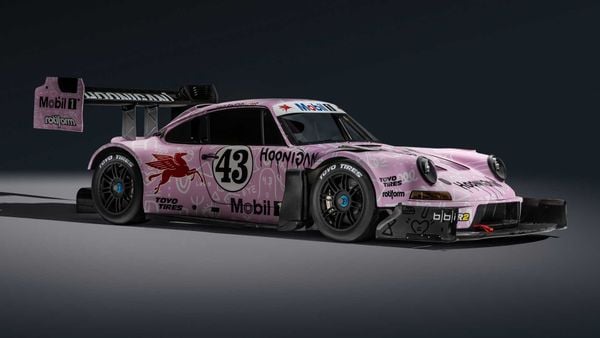 Did you notice the error? Email us. We thank you.
Information


June 14, 2022†

Porsche 911 as the product of the smallest collector in American appearance

Information

Leo†

Citroen plans upgraded electric train to C4

Information

Jana†

Lamborghini Huracán Tecnica: old screams

Information

Jana†

This helps Volvo create the only EV by 2030

Information

Jana†

Record: Bugatti Chiron 4 million euros on Dutch license number

Information

Jana†

ANWB predicts further traffic congestion and 'permanent traffic jam'

Information

Jana†

The latest version of the BMW i3 is very unique, but not special

Information

Jana†

The fourth model of the Lamborghini will be a GT cross of 2 doors

Information


June 30, 2022†

You want this event: Alpina B3 for less than 15,000 euros

Information


June 30, 2022†

This is the first Aston Martin Valkyrie in the Netherlands!

Information


June 30, 2022†

Lynk & Co increases monthly subscription fees by 01

Information


June 30, 2022†

Short version of Cupra Formentor which is already controlled
//SETTING VARIABLES var wpk_tags = dataLayer[0].Tags; if (wpk_tags != undefined) { var wpk_tags_array = wpk_tags.split(','); }else{ var wpk_tags_array = []; }
var sales_keywords = dataLayer[0].sales_keywords; if(sales_keywords == undefined){ sales_keywords=""; }else{ sales_keywords = sales_keywords.replace(/_/g, ''); sales_keywords = sales_keywords.replace(/&/g, '_'); sales_keywords = sales_keywords.replace(/&/g, '_'); }
if (typeof dataLayer[0].Site !== 'undefined') { var site_name = dataLayer[0].Site.toLowerCase(); }else{ var site_name=""; }
site_name = site_name.split(".");
//SETTING VARIABLES
var script = document.createElement("script"); script.src = "https://shared.mediahuis.be/cxense/cxense.autovisie.min.js"; script.type = "didomi/javascript"; script.setAttribute('data-vendor','iab:412');
console.log('ads: '+deniedConsent.indexOf('create_ads_profile')); console.log('content: '+deniedConsent.indexOf('select_personalized_content'));
if(deniedConsent.indexOf('create_ads_profile') < 0 && deniedConsent.indexOf('select_personalized_content') < 0){ document.head.appendChild(script); console.log('load cxense!!!'); }else{ console.log('NOT load cxense!!'); } if (dataLayer[0].show_banners == 1) { // console.log('fillSlots'); setTimeout(function(){ fillSlots(); }, 1000); } if(deniedConsent.indexOf('social_media') < 0){ var y = document.getElementsByClassName("social-media-no-consent-box"); var i; for (i = 0; i < y.length; i++) { y[i].style.display = "none"; } var x_fb_post = document.getElementsByClassName("fb-post-no-consent"); while(x_fb_post.length > 0) { x_fb_post[0].className = "fb-post"; }
var x_fb_video = document.getElementsByClassName("fb-video-no-consent"); var i; while(x_fb_video.length > 0) { x_fb_video[0].className = "fb-video"; }
var x_twitter = document.getElementsByClassName("twitter-tweet-no-consent"); while(x_twitter.length > 0) { x_twitter[0].className = "twitter-tweet"; }
var xi = document.getElementsByClassName("instagram-media-no-consent"); while(xi.length > 0) { xi[0].className = "instagram-media"; }
var script = document.createElement("script"); script.src = "https://platform.twitter.com/widgets.js"; document.head.appendChild(script);
var script = document.createElement("script"); script.src = "https://www.instagram.com/embed.js"; document.head.appendChild(script);
var script = document.createElement("script"); script.innerHTML = "window.instgrm.Embeds.process();"; document.head.appendChild(script);
var script = document.createElement("script"); script.src = "https://connect.facebook.net/nl_NL/sdk.js#xfbml=1&version=v8.0";
var facebookDiv = document.createElement('script'); facebookDiv.innerHTML =`window.fbAsyncInit = function() {FB.init({ xfbml : true, version : 'v5.0' });}; `; document.head.appendChild(facebookDiv);
var my_awesome_script = document.createElement('script'); my_awesome_script.setAttribute('src','https://connect.facebook.net/en_US/sdk.js'); my_awesome_script.async="true"; my_awesome_script.defer="true"; document.head.appendChild(my_awesome_script);
}
} }
if (navigator.userAgent.toLowerCase().indexOf('cxensebot') != -1) {
loadAllScripts();
}