Italian sports car manufacturer Lamborghini has had another record year in 2021. That success is based almost 60 percent on the SUV Urus.
Lamborghini delivered more cars in 2021 than ever before in the company's history. In total, the manufacturer from Sant'Agata Bolognese sold 8,405 cars. Sales increased by 13 percent compared to 2020.
Urus as an example of volume
If you look at the Italian model mix, then Lamborghini is not really a sports car manufacturer. SUV Urus completely dominates the model range. These account for 5,021 vehicles from the total balance and thus about 60 percent of all shipments. The Huracan and all its variants come in 2,586 vehicles. The Aventador accounts for the remaining 798 units. And Lamborghini boss Stephan Winkelmann is also hopeful for 2022. Almost all of this year's production has already been pre-ordered.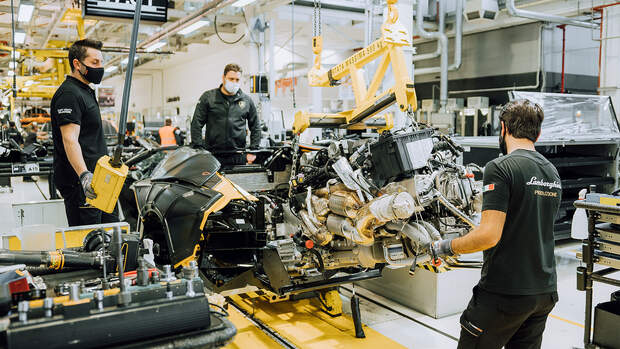 The USA remains the main market
Lamborghini was able to achieve strong results in all markets. America accounted for 35 percent of all births. The increase here was 14 percent. The Asia-Pacific market accounted for 27 percent of all Lamborghini models. Here too, a growth of 14 percent was recorded. The region with the highest sales for Lamborghini remains the EMEA region, which includes Europe, the Middle East and Africa. 39 percent of all Lambos were delivered here, more than 12 percent.
Looking at individual markets, the United States remains the leader with 2,472 Lamborghinis and an 11 percent share. In China, Italians managed to sell 55 percent more cars – a total of 935. Lamborghini's third largest market is Germany. 706 cars were sold here, 16 percent more than in 2020. The UK ranks fourth with 564 cars and an increase of 9 percent. In the home market of Italy, 359 customers chose Lamborghini (+3%).
Conclusion
Lamborghini has had another record year in 2021. Sales were higher than ever. SUV Urus remains a very modest model.