The Porsche 911 range has a model for almost every situation: the Carrera for everyday use, the Turbo for long distances and the GT3 for the race track. If you prefer carving on country roads, you can go for the wingless GT3 offshoot Touring. Instead of scrapping the last tenth of a lap, he prefers to offer an unfiltered driving experience. And this is where Tuner Techart comes in. With few but targeted steps, Leonberger wants to increase the feeling behind the wheel. Will that work?
(This is how the Techart Porsche 911 Turbo S drives.)
Much louder than the series

And how! The new stainless steel exhaust system plays a major part in this. Where the six-cylinder boxer already delivers a heart-stopping, race-car-like sound as usual, the retrofit exhaust feels like it adds a few decibels and gets even louder from the four-liter displacement. Accompanied by good valve train tuning and cracking stones in the wheel arches, the sound quality couldn't be more intense. You will have to record a song and enjoy it for a long time in life.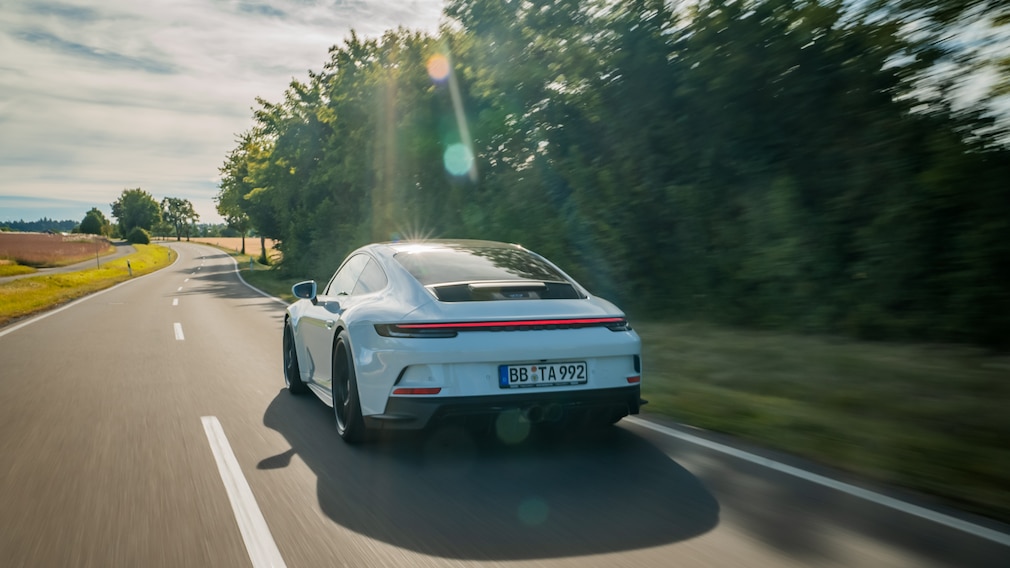 The number is second only in tourism

In terms of performance and torque, Techart leaves it at the level of 510 hp and 470 Nm. The lightweight 1435 kg (DIN) PDK version we drive accelerates from 0 to 100 km/h in 3.4 seconds. But numbers are of secondary importance here. How a naturally aspirated engine, blessed with individual valves, develops its performance is a story in itself.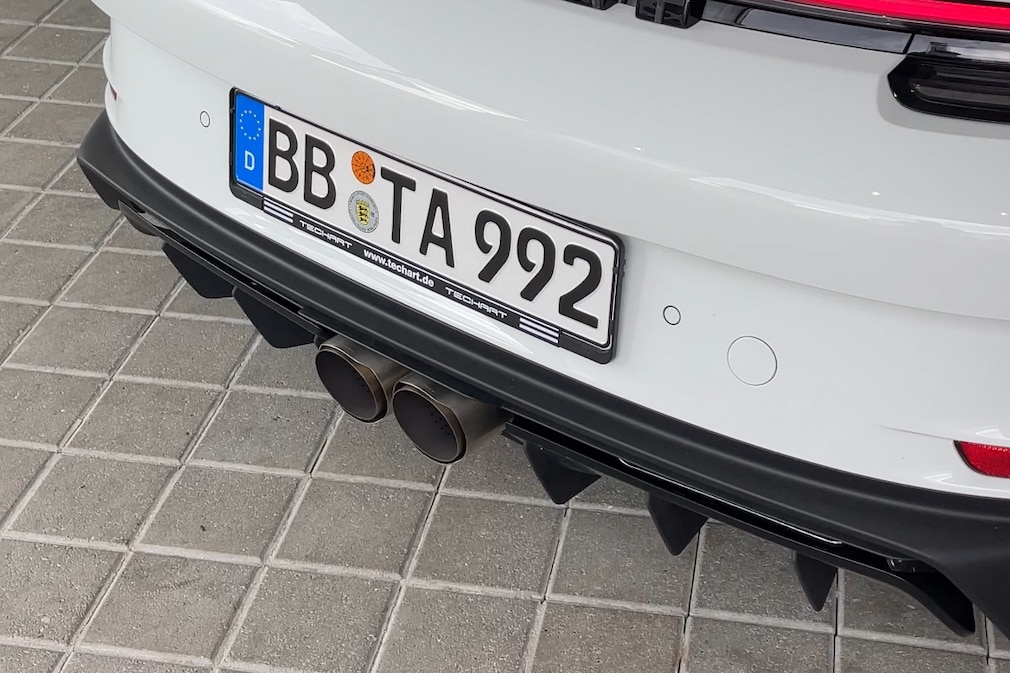 From just under 5000 rpm, the engine burns brightly and burns up to the limit of 9000 show which raises hair in places you didn't even know you had until now. The handling and chassis are of a quality feedback that only Porsche can manage. Yes, the 911 gets bigger from generation to generation. But in GT3 somehow you don't see it. How precisely you can put the car on the peak and how the engine converts every millimeter of gas pedal travel into revs is crazy.
Part still under development

Techart installed a carbon front hood and all-new Formula VII forged wheels so that the spectacle also matches the eyes. Unfortunately, we have not yet been able to drive the second car, as the power report for the drive date was still pending. But we can already estimate the performance: 1a! The exhaust system is also still in the final stages of development. Techart has not yet announced prices for the parts. Basic Touring is available from 179,299 euros. And no matter how much technology is demanded of the exhaust system, the extra performance is worth the cost. (Visit the Techart factory.)