Defining a 'city car' is not as easy as it seems. When you look at how many people drive around the city and few on the highway, you might think that the best city car is the Mercedes-AMG G 63. The insane costs associated with buying and maintaining such a thing seem to be 'justified' by the long suspension travel that it handles the speed bumps so well, the tank is strong and the seating position is so high that you as the driver will not be easily disturbed. .
And he himself probably scares everyone on the side. But I have nothing to do with it. Too big for narrow streets and hell to park. I don't like to be thought of as a fool. The Citroen Ami is the exact opposite of the G 63. It's small, it's friendly, it's kind to your wallet and the environment, and it feels slow and fragile like a snail.
Read also: Here are all the winners of the TopGear EV Awards 2023
It's like driving in a box where you get a Big Mac (sorry, I can't think of a French equivalent right now – they're proud not to have a Mac). But think about the advantages of Ami. No road is too tight, no parking space is too small and the turning circle is shorter than the length of most cars.
Ami is not Ami in Holland
First, to clear up possible confusion: yes, you can also buy a Citroën Ami in the Netherlands, but not through Citroën. The parent company of Stellantis, in its great and unsurpassed wisdom, has decided that Amami will for the time being be reserved for countries that speak a language related to Latin, and then a few more.
Others, including the Netherlands, will receive a technically identical and almost uniform Opel version, the Rocks Electric (formerly the Rocks-e). Available from 8,499 euros. In Belgium, the French-speaking part has won, because the Ami is produced there, and with a starting price of 7,990 euros. There are good financing options for both similar to subscriptions.
If you have Rocks or Ami, it is on its own, and therefore only suitable for the city. Its top speed is 45 km/h, and that is again for this reason – and that becomes clear when you look at it for the first time – it is not a car at all.
What is he then?
It's a moped. It is legally related to the coughing Cantaatjes and other invalid vehicles, but here the motor has been replaced by a small electric motor and a ditto battery. Small cars have different safety requirements than real cars. Therefore, the power then is also 8 hp (yes, eight) and the top is, as said, 45 km / h, so as long as you do not shoot lightning from a tall building, you will have little to do. and speed bumps to have.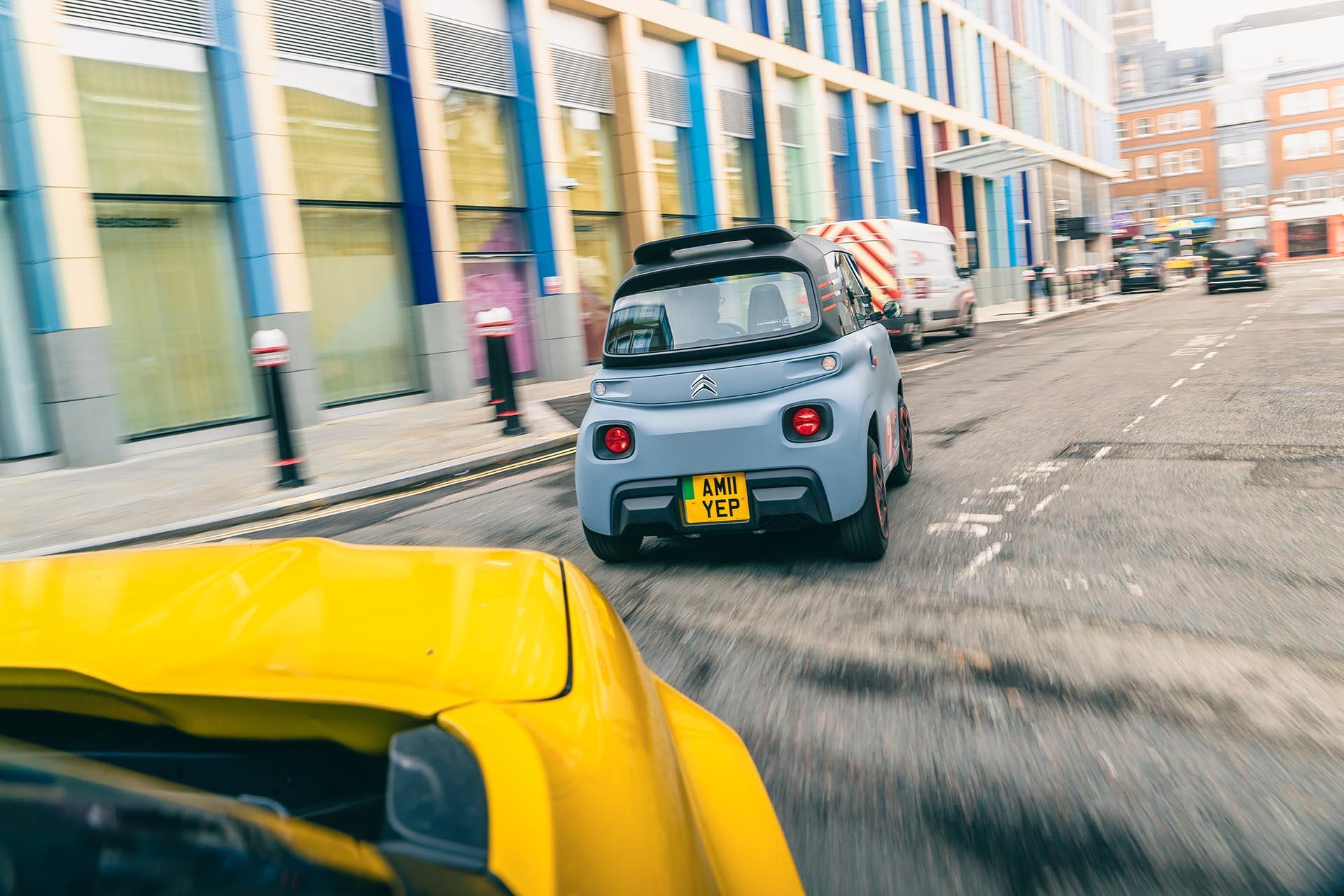 Ami manages to keep the build cost down by using a lot of symmetry manipulation to keep the number of body parts to a minimum. And so the nose is the same as the back, and the right- the same as the left. Windows follow the same rules. An interesting result of this is that the driver's door moves back and the passenger door stands forward.
Citroen Ami interior
You pull the strings a little to unlock them – just like the 911 GT3 RS, but for a different reason. Since cost reduction is king here, there's no right-hand drive version (sorry, UK), but that makes little difference; it's very narrow and you can't pass it anyway, so you prefer to stay close to the pavement.
It's not even compressed inside. It's like nothing you've ever driven before, but you get used to it quickly as there are few controls. Obviously you have two pedals, a steering wheel, one stalk (wipers, indicators, horns) and a handbrake. Next to the seat are three buttons with D, N and R. Another set of buttons controls the ventilation and heating.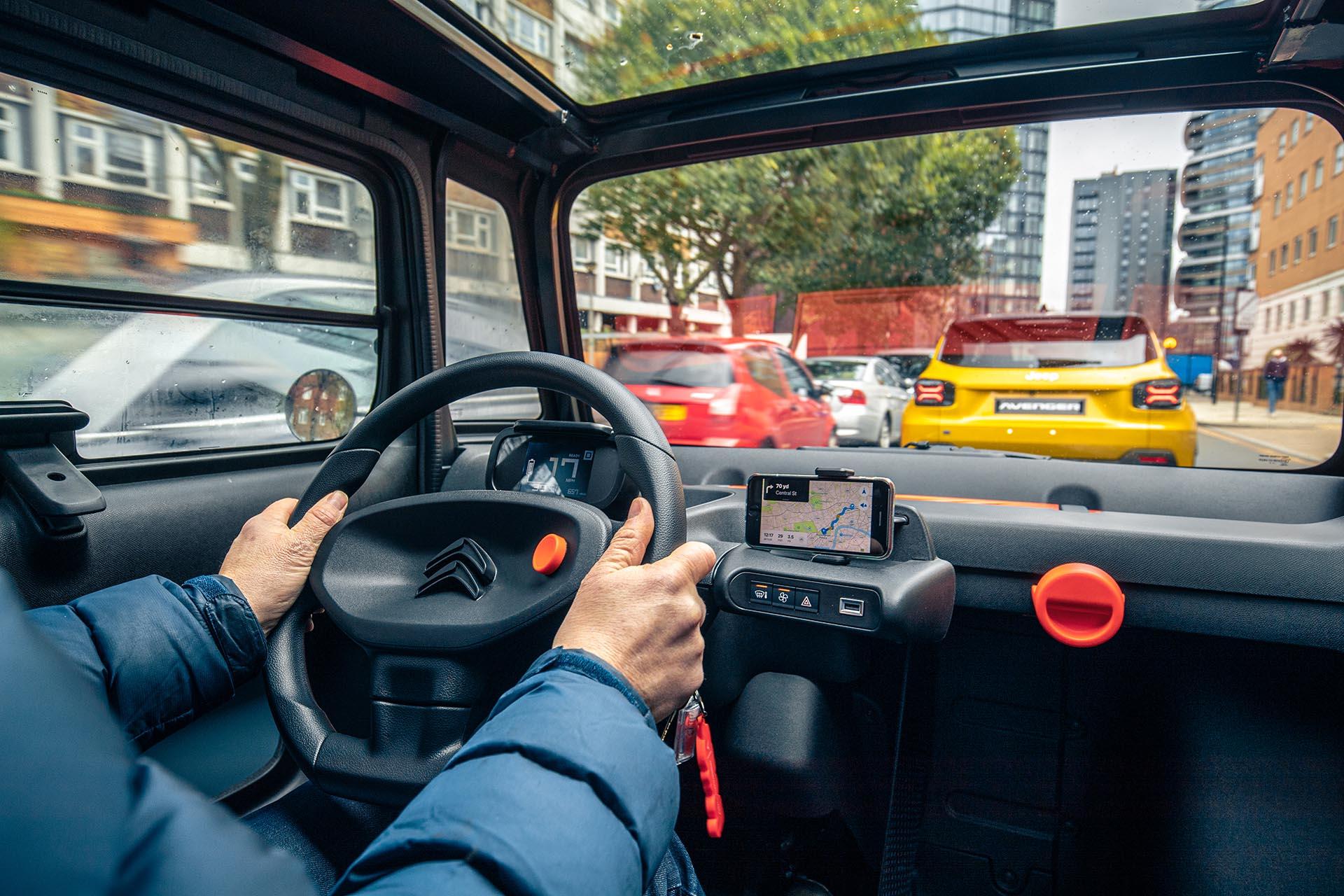 There is a strange orange blob on the steering wheel spoke. It manages the Bluetooth connection with the Ami app on your phone, which you can store in a holder on the dashboard, so you can switch between music and navigation. The phone can send the music to the speaker in the form of a can in the cup holder.
Ami still feels quite spacious
It feels spacious because of all the glass in the front and on the roof. There are no sun visors, so on hot summer days you rely on cool sunglasses or one hat with a wide brim. On the other hand: if it's humid, the exhaust system has a hard time keeping things mist-free. Except for the seat upholstery, every surface is made of hard plastic.
Even the cast frame of the seats has been revealed. The seats themselves look like they came straight out of an airport departure lounge. The passenger compartment is placed far back, so that there is still room for luggage in the footwell. Such a trolley that you can also take on the plane is perfect. Are you already in the holiday mood?
EV silent? Forget it
He is charming, but that's it base if possible; probably more than you thought. What you certainly did not expect is the amount of noise at 30 km / h. The engine and gears screech, the suspension pulses and the body shakes. The thing is so hard sprung and dirty that I wonder if they even thought of suspension at all.
Maybe they thought that the tires could also take care of comfort with the four of us? But no, there is actually a little suspension travel. Why couldn't it be a little smoother? Shoot me. It is not true to rush what he is doing; he picks up some speed.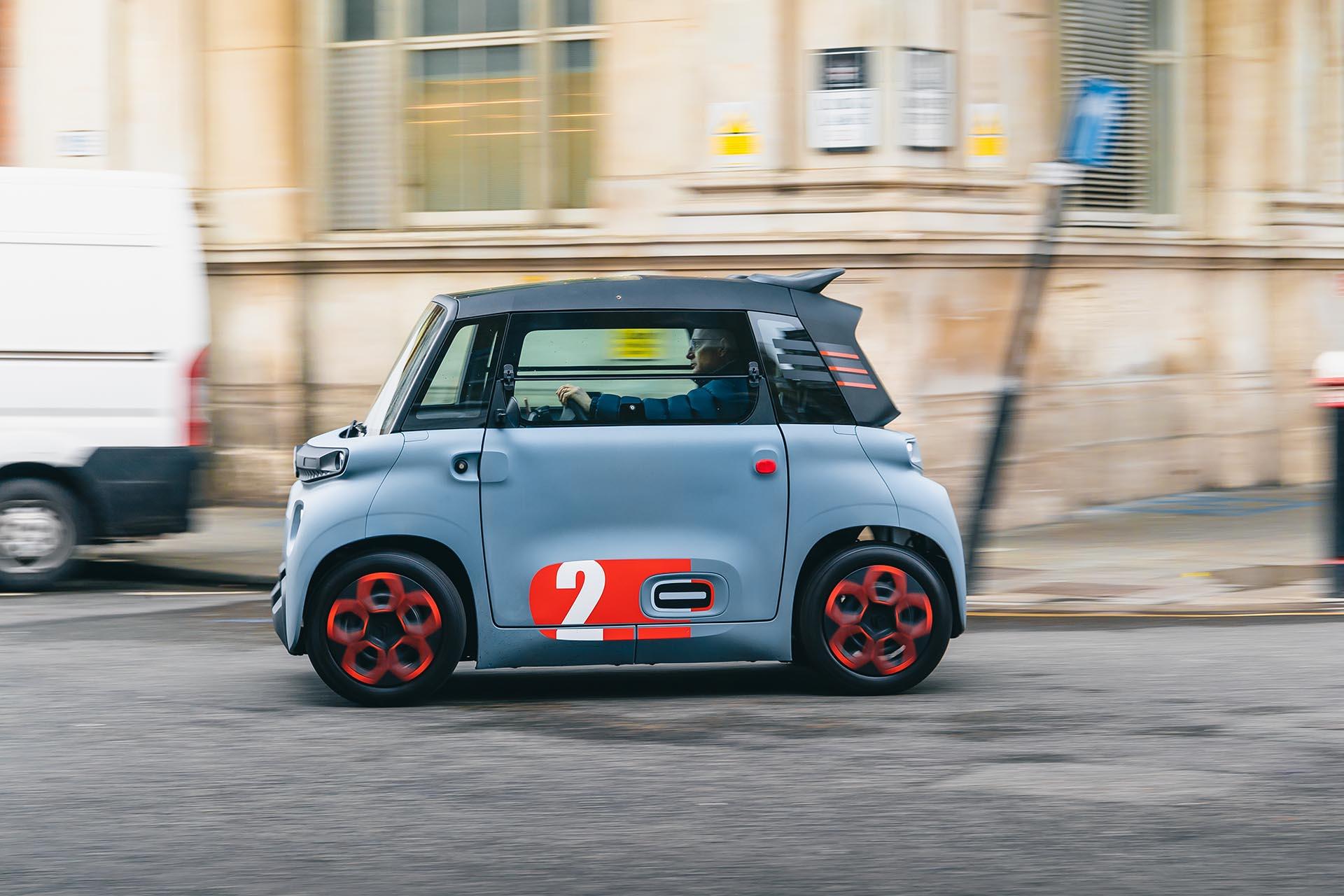 It doesn't matter. In very busy parts of the city, you can easily take the child out on the tricycle, and you can easily follow that Lambo in front of you in traffic. The steering is underpowered, which really makes it feel amazing, and the brakes do what they're supposed to do. Every journey ends with parking, and parking Ami is always a secret pleasure.
The Avenger also feels bigger
The Jeep is also all-electric, but it's so different and so much more expensive that you might wonder why we put the two together in the first place. It could be your only car. In fact, that's one of the best things about the Avengers. It doesn't even feel like a small car on the mainland and highway. It has the refinement, stability and comfort of something bigger.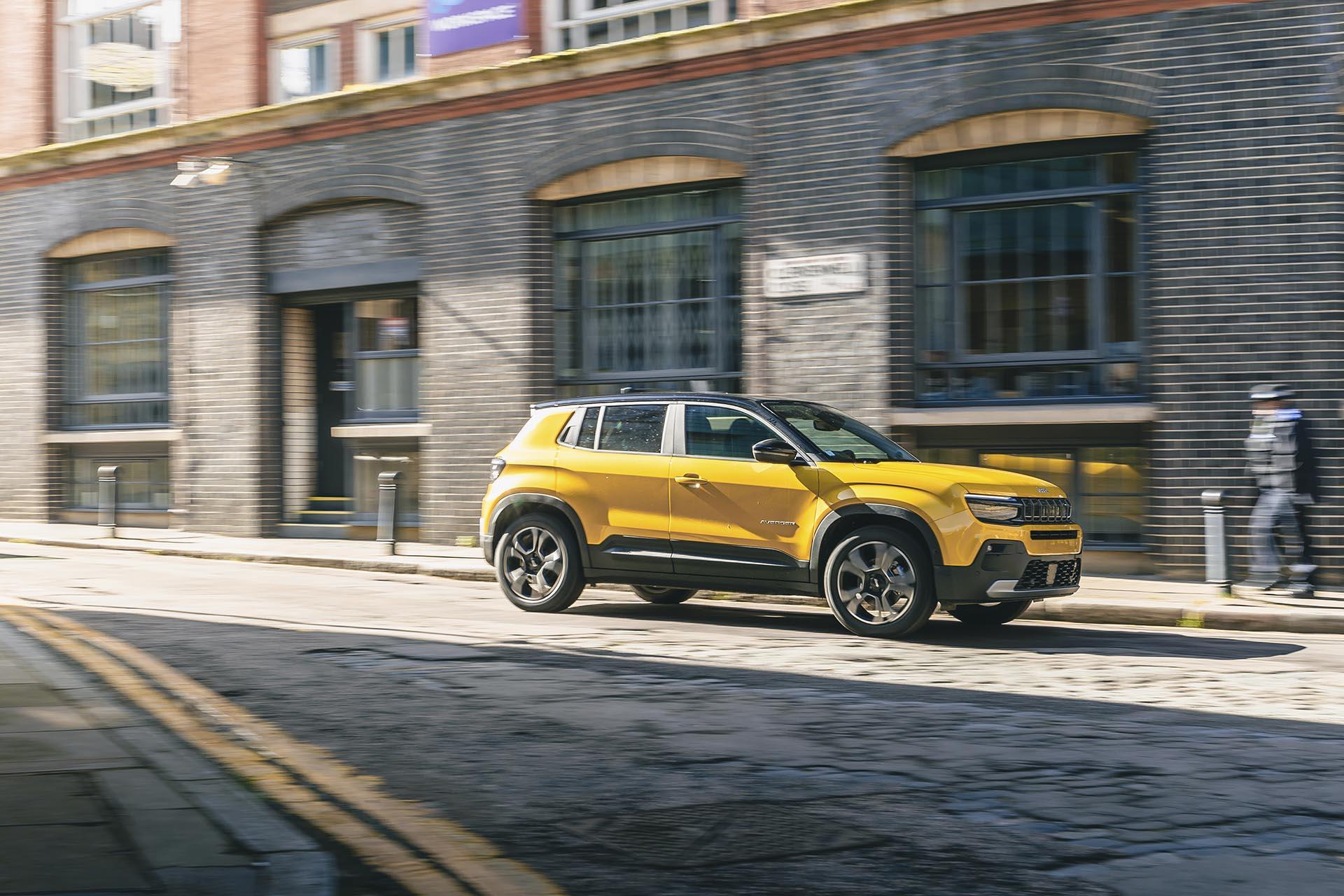 And yet Jeep feels completely at home in the city. It's still on the small side for a 'real' car – it's shorter than most crossovers, even shorter than the Vauxhall Mokka to which it's technically related. Its blocky box shape makes it nice and clear when you have to navigate all kinds of narrow streets, and you'll be thankful for the black plastic strips all around if you're not aiming well.
Jeep Avenger uses off-road skills on the thresholds
When it has to handle light off-road work, the short suspension and long travel also make it suitable for speed bumps and other urban road disturbances. Its height allows adults to sit in the back. It has a real cargo compartment. In all these respects it has the advantages of the mini-G 63. So for all urban tasks involving more than one passenger and more than a little bit of luggage, it easily beats the Ami.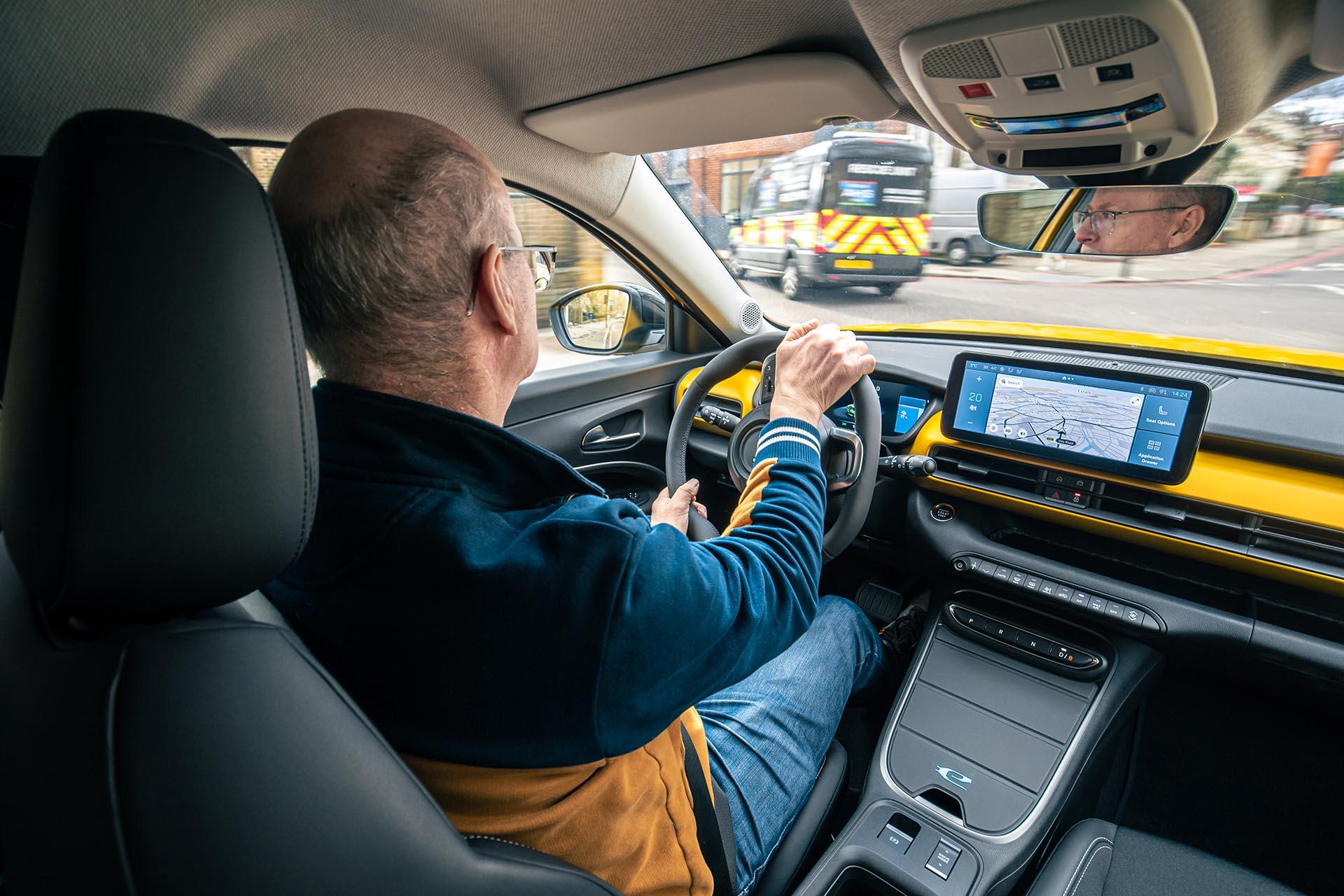 And such an Avenger is also a good place to be. It is one of those cars that seems to have been designed by people who love their work. It's not too hip or too cute, and it's not over the top either. No, all shapes, materials, colors and patterns are modern and fit together very well.
Final verdict: What is the best electric city car?
So Jeep does well in the city. But for the record: you shouldn't see Citroën as a cheap alternative to a car. Instead, the Ami is a cost-effective alternative to an electric bike – warm, dry and capable of carrying passengers. Its distance of 60 km is the same, so you can cross any urban environment in five hours.
However, if you are taking Ami to a place where you are allowed to go faster than 50 km/h, then you are screwed. And that's where it starts for Jeep. If you live by the philosophy that anything more than enough is too big, then the Ami is your city car. In that context, it is affordable and sustainable private transportation that is made to measure.
The problem is that it is not suitable for most people, because it is more 'wild' than replacing a regular car. A Jeep can also be your only vehicle. It's four times as expensive, but we guarantee you'll use it four times as often.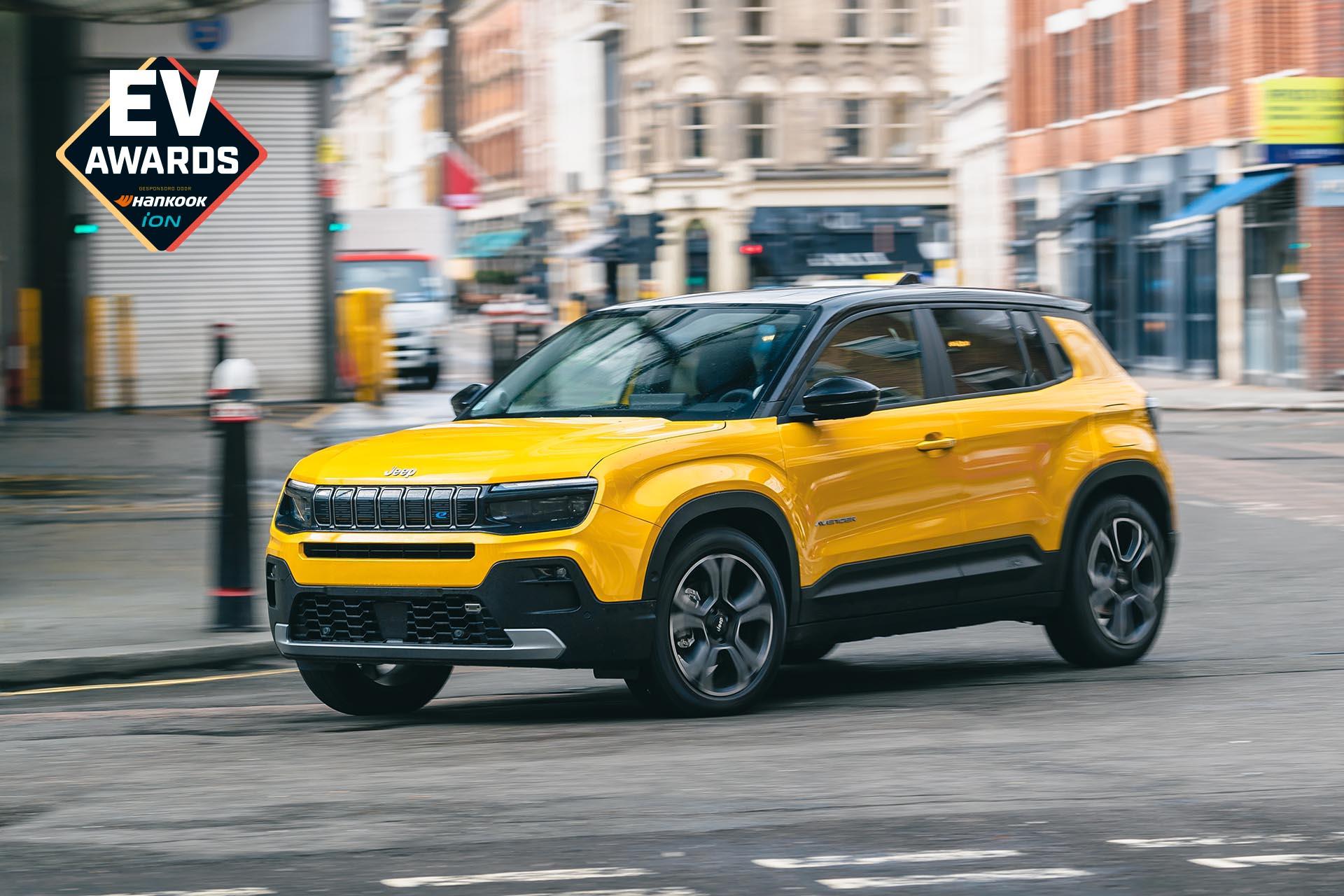 Details of Jeep Avenger 1st Edition (2023)
Engine
1 electric motor
156 pk, 260 Nm
54 kWh (battery)
Drive
front wheels
without action
Performance
0-100 km/h in 9,0 s
up to 150 km/h
Frequency (function)
392 kilometers
Weight
1.511 kg
Price
€40.500 (NL)
€ 39.500 (B) – Elevation
Citroën Ami (2023) Specifications
Engine
1 electric motor
8 pk, 39 Nm
5.5 kWh (battery)
Drive
front wheels
without action
Performance
0-100 km/h in
not 100 years
up 45 km/h
Frequency (function)
64 kilometers
Weight
485 kg
Price
not for sale (NL)
€7.790 (B)