Aston Martin DBS 770 Ultimate, the coolest and most powerful ever, is already sold! And can we expect more?
Aston Martin DBS770 Ultimate, a name but also a (big) story. In this article we want to tell you about a recent work, this is the right word to use at the moment, of a myth. British car company located in Gaydon. Example of four wheels which needs its independent and personal space, not only because it has been recently developed, which in fact has not yet begun, but above all because it is unique car of its kind. A true Aston Martin production logo; a symbol of the end and at the same time of a new beginning.
We are also talking about aexclusive edition; which, drum roll, is already in sold out! However, we must be honest, these amazing results were very believable. Such cars have never been made and, unfortunately, will not be produced in the future. So it is the real unicum ofof cars; here is the Aston Martin DBS 770 Ultimate, more powerful, beautiful and exciting of all cars of the world!
DBS 770 Ultimate, thus finishing a good course
Aston Martin..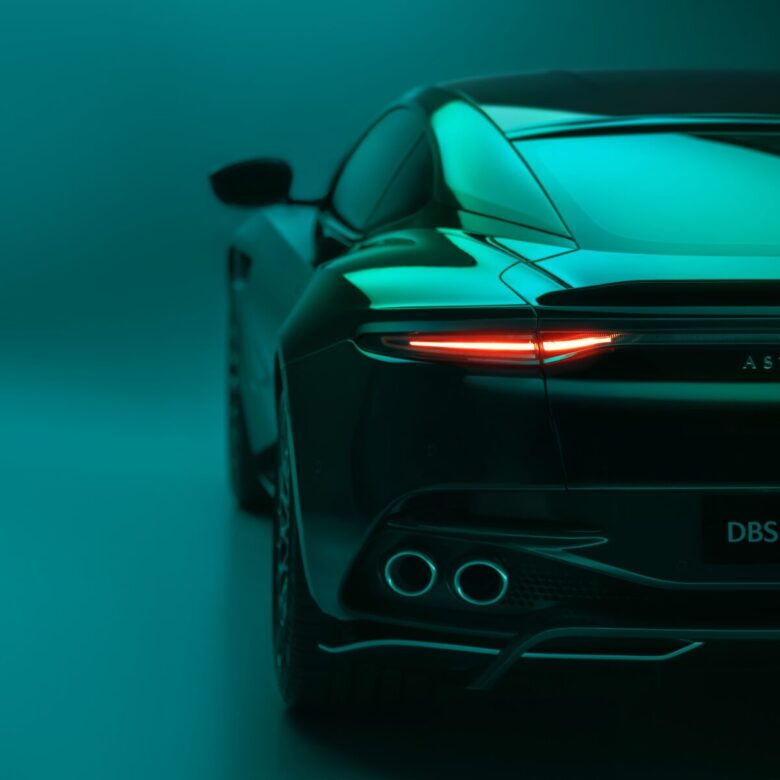 We have spoken about the end and the beginning; and indeed this incredible Aston Martin DBS 770 Ultimate represents the end of the DBS production line that started in 2018. And it's nothing more than an acronym that identifies the most important models in the brand's range. Therefore, when this generation begins to take its first (or last) steps on the way to sunset; the brand presents what can easily be recognized as the most unique and unique car in all of English production.
"When a generation of iconic models reaches the end of production, it's important to mark the occasion with something special," said Roberto Fedeli, Aston Martin's Chief Technical Officer. And what is more special than this car? We tell you: nothing. For that event, in fact, no technical restrictions, engine, architecture or beauty were paid. Virtually nothing was spared to ensure the final version of the marque's flagship series production was the best ever in every respect.
READ ALSO: Felicity Jones' Monologue on Power for the Aston Martin DBX 707 Campaign
It's not just the fastest and most powerful DBS in Aston Martin's incredible story; but thanks to a full range of improvements to the car's driving, handling, suspension and underbody structure; This model, always based on the top floor of the British company, is also a candidate to be the best driving car ever. And it doesn't seem too hard to imagine…
There would be much to say, perhaps too much, of curiosity; using numbers instead of traditional words, which tend to be trivial and redundant when it comes to talking about engines and related features, performance including top speed, power, engine capacity and so on and so forth. So there is no need to waste any more time…
The Aston Martin DBS 770 Ultimate puts an updated engine called the V12 by Gaydon, which can give life to spectacular performances. The achievable peaks translate numerically into 770 HP of power at 6,500 rpm and a torque of 900 Nm from 1,800 rpm to 5,000 rpm (these are obviously the figures announced by the manufacturer himself). Furthermore, power is delivered down to earth thanks to a massive eight-speed ZF gearbox, considered one of the best around. Great improvements made to the technical department concerned (also) the engine performance just mentioned; it is really important to emphasize the 7% increase regarding the maximum pressure of the turbo. While the braking system does not change one iota compared to the traditional DBS.
With numbers like these, the car can't help but be as fast as real lightning; in fact, as far as this topic is concerned we have to show, always using a strong vocabulary of numbers, a good speed of 340 km / h, not bad eh, which also makes this model the fastest of all DBS production!
Strong, fast but also and above all good!
Much has been said and discussed about the technical capabilities and performance of this car, but do we want to talk about its beauty? After all, again in our humble opinion, we are still talking about one of the most beautiful projects of the last few years of driving.
READ ALSO: Supercars for 2023, here are the best models of the new year!
The body of this DBS has taut muscles sculpted from carbon fiber. In fact we are faced with an aggressive "tightening" of the normal lines of this production. Most impressive are the larger air intakes, such as those placed on the horseshoe-shaped bonnet, the specific details in carbon fiber scattered throughout the bodywork, such as the side skirts that reduce the side profile, the active rear diffuser improve the appearance giving a good sad farewell, and finally the unique 21" wheels.
Once inside the cockpit the story doesn't change much we have to say. In fact, the passenger compartment, among others, is also equipped with standard equipment and Sports Plus seats upholstered in semi-aniline leather and Alcantara, as well as carbon fiber paddles on the steering wheel and a series of customizations that allow total personalization of the environment . ..
Finally, a few words about the unique feature of this car. In fact we are talking about a model that will be offered in a very difficult version, which has already been sold, which has two different types: Coupé and Volante; the first to be built in 300 examples while only 199 prototypes will be the Volante.