Earlier this year, Polestar announced the original price for their second model, the Polestar 2. Now the company is announcing the final price. Along with the Belgians, we Dutch pay more for an electric car.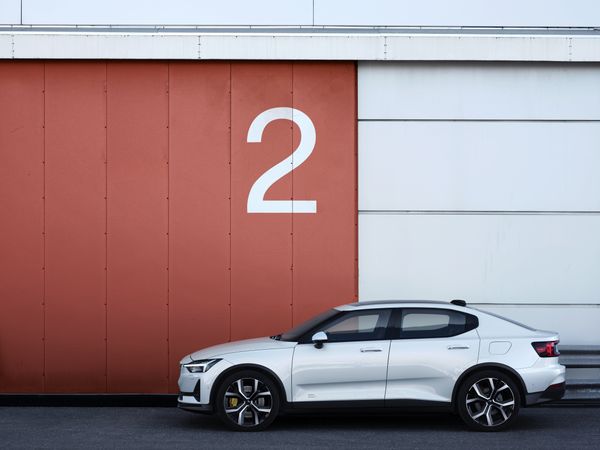 In June this year, Polestar unexpectedly launched the Polestar 2 installer. This made it clear, among other things, that the car manufacturer had a target price of around € 60,000 in mind for the Dutch market. The price at which the car competes directly with the very popular Tesla Model 3. But as mentioned, it was the target price at the time, so the final price may be a little lower. Polestar late now to know that he does. But not so much. Not the Netherlands (and Belgium) at least.
Cheap
To get the point: The Dutch can pay € 59,800 for the second Polestar. Belgians pay the same. That is equivalent to € 100 less than the target price. In some countries where the car is imported, in most cases it is much cheaper. List:
| | | |
| --- | --- | --- |
| Norway | NOK 469,000 | € 46,930 |
| Sweden | SEK 659,000 | € 60,941 |
| Germany | EUR 58,800 | † |
| UK | GBP 49,900 | € 56,020 |
The latest polestar will be released early next year and should be released from June. It then has a powerful 300 kW train (408 hp) that runs on all four wheels. The 78 kWh battery pack should enable the car to travel for a maximum of 500 km. However, these numbers are not yet fully established.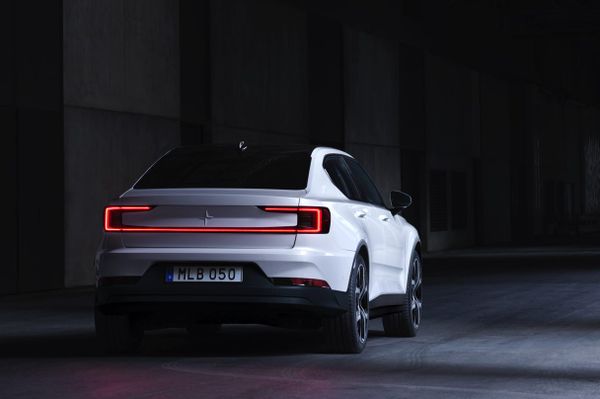 Competition
At the above prices and specifications, Polestart 2 is located just outside the applicable rental rate in the Netherlands. This will make it harder to compete with Tesla from the start. His € 48,980 Standard Range Plus model has dropped. However, it also has smaller dimensions (410 km). The real competition is between Polestar 2 and Model 3 Long Range. This Model 3 can travel 560 km for full charge and costs approximately € 1,000 less than Polestar 2.
But as we wrote earlier, Polestar does not care much about competition. In fact, the brand fights with clenched fists. It thinks it could beat Tesla in structure and equipment. We'll see if that works from June next year.
Did you notice the error? Email us. We thank you.
//SETTING VARIABLES var wpk_tags = dataLayer[0].Tags; if (wpk_tags != undefined) { var wpk_tags_array = wpk_tags.split(','); }else{ var wpk_tags_array = []; }
var sales_keywords = dataLayer[0].sales_keywords; if(sales_keywords == undefined){ sales_keywords=""; }else{ sales_keywords = sales_keywords.replace(/_/g, ''); sales_keywords = sales_keywords.replace(/&/g, '_'); sales_keywords = sales_keywords.replace(/&/g, '_'); }
if (typeof dataLayer[0].Site !== 'undefined') { var site_name = dataLayer[0].Site.toLowerCase(); }else{ var site_name=""; }
site_name = site_name.split(".");
//SETTING VARIABLES
var script = document.createElement("script"); script.src = "https://shared.mediahuis.be/cxense/cxense.autovisie.min.js"; script.type = "didomi/javascript"; script.setAttribute('data-vendor','iab:412');
console.log('ads: '+deniedConsent.indexOf('create_ads_profile')); console.log('content: '+deniedConsent.indexOf('select_personalized_content'));
if(deniedConsent.indexOf('create_ads_profile') < 0 && deniedConsent.indexOf('select_personalized_content') < 0){ document.head.appendChild(script); console.log('load cxense!!!'); }else{ console.log('NOT load cxense!!'); } if (dataLayer[0].show_banners == 1) { // console.log('fillSlots'); setTimeout(function(){ fillSlots(); }, 1000); } if(deniedConsent.indexOf('social_media') < 0){ var y = document.getElementsByClassName("social-media-no-consent-box"); var i; for (i = 0; i < y.length; i++) { y[i].style.display = "none"; } var x_fb_post = document.getElementsByClassName("fb-post-no-consent"); while(x_fb_post.length > 0) { x_fb_post[0].className = "fb-post"; }
var x_fb_video = document.getElementsByClassName("fb-video-no-consent"); var i; while(x_fb_video.length > 0) { x_fb_video[0].className = "fb-video"; }
var x_twitter = document.getElementsByClassName("twitter-tweet-no-consent"); while(x_twitter.length > 0) { x_twitter[0].className = "twitter-tweet"; }
var xi = document.getElementsByClassName("instagram-media-no-consent"); while(xi.length > 0) { xi[0].className = "instagram-media"; }
var script = document.createElement("script"); script.src = "https://platform.twitter.com/widgets.js"; document.head.appendChild(script);
var script = document.createElement("script"); script.src = "https://www.instagram.com/embed.js"; document.head.appendChild(script);
var script = document.createElement("script"); script.innerHTML = "window.instgrm.Embeds.process();"; document.head.appendChild(script);
var script = document.createElement("script"); script.src = "https://connect.facebook.net/nl_NL/sdk.js#xfbml=1&version=v8.0";
var facebookDiv = document.createElement('script'); facebookDiv.innerHTML =`window.fbAsyncInit = function() {FB.init({ xfbml : true, version : 'v5.0' });}; `; document.head.appendChild(facebookDiv);
var my_awesome_script = document.createElement('script'); my_awesome_script.setAttribute('src','https://connect.facebook.net/en_US/sdk.js'); my_awesome_script.async="true"; my_awesome_script.defer="true"; document.head.appendChild(my_awesome_script);
}
} }
if (navigator.userAgent.toLowerCase().indexOf('cxensebot') != -1) {
loadAllScripts();
}