At 10 am, the Aston Martin garage was full. All the team members were gathered around the two emergency vehicles. In the middle Sebastian Vettel. You couldn't see him in the crowd from outside. It was around this time that Vettel announced to his team that he would be stepping down at the end of the year. And once again he thanked everyone for their dedication. "I didn't want them to find out from the press."
Sporting director Andy Stevenson says: "It was a very emotional speech. Everyone felt that it came from the heart and that nothing was played. There were a few tears, even from experienced men."
The team management had already heard about Vettel's decision on Wednesday. Until then, everyone was still hoping that the four-time world champion would still be around for another year. "Seb is an intelligent, fast and strategic driver. We will miss his qualities," admits team boss Mike Krack.
Vettel admitted that he has carried these decisions for a long time, and that his wife has pushed him to continue instead of giving up. Because he knows how Vettel is associated with this sport.
And yet: In 2023, a new phase of life will begin, which Vettel respects: "It is the right time to do something else, even if I don't know what something else looks like. It is possible that I will fall. into the famous black hole. But I have enough friends who will help me from this if it comes to that."
Who follows Vettel?
Aston Martin wanted to keep its main pilot, its driver. There was broad agreement, even with the exception of minor contract details. And yet resignation was the best option for Vettel. "You have to give everything for this job. I don't get satisfaction from just driving. The sacrifices are too big for it. The mental commitment, the time commitment and the time I'm away from my family. I still love it. motorsport, but there are reasons enough to get rid of me for now."
Aston Martin had asked him to make a decision before the summer break to have enough time to find a successor if necessary. They don't just stand on the street like that. Fernando Alonso is currently negotiating a contract extension with Alpine. For him, Aston Martin would be just the last resort. And who knows if the tough Spaniard will be welcomed despite his excellent driving skills.
Otherwise Daniel Ricciardo, Mick Schumacher and Nico Hulkenberg are for sale. Hulkenberg will test Pirelli's 2023 tires for Aston Martin for one day next week. "But the test was arranged in advance," says Stevenson, to prevent early speculation. Vettel supports Mick Schumacher because he believes in his compatriot's talent, "because he is someone who learns and develops where others leave."
A week before his resignation, Sebastian Vettel had spoken about talks with Aston Martin and that there was a common desire to continue. The racing team could not give him any results, but at least hope. With the B version, Aston Martin has shown that the spirit in the team is the same, that if you have to work day and night to put something on wheels, which is really impossible in a short time.
A great gift for the family
And in 2023 everything should be better. And senior engineers recruited from Red Bull and Mercedes. By understanding what you did wrong this year. Vettel could be upset next year if Aston Martin drives for podium places and he himself sits on the couch.
Vettel said that the same principle of optimism sold him last year. With Formula 1 back on, everyone would be fine with a team like Aston Martin winning the golden ticket. First of all, the rivet was pulled.
Vettel even defended the first prototype of the AMR22. "He presented impressive values ​​in the wind tunnel." And the B version is a step aside to have more development options in the future. On the other hand, he warned that with new engineers everything will be better. They would have to settle down first.
And then there's family, which he sees less and less with an ever-expanding calendar. Sacrifice is tolerable as long as you are competing for victory. It will be great for ninth positions.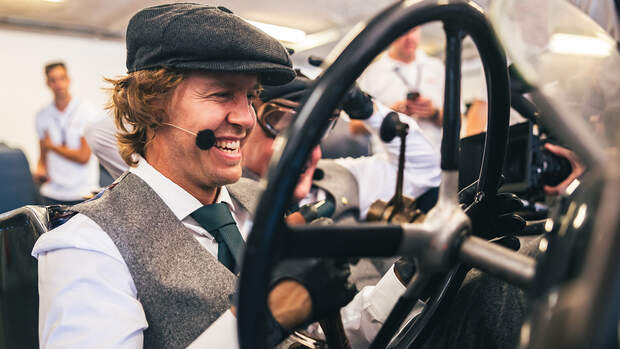 Continuing was not enough for Vettel
Vettel pulled the ripcord for two reasons. First, because he realized that success with Aston Martin, if it ever came, would come too late for him. And he has no alternative either. "In the end, only Red Bull, Mercedes and Ferrari win," he said recently, despondently. Just ride, that's not for Vettel. Like many before him, his work was isolated. A broken dream at Ferrari was followed by an attempt at Aston Martin, which also did not work as expected.
There are enough examples in the history of Formula 1 of many world champions who could not stand up and did themselves no favors in recent years. Graham Hill should have quit in the early 1970s instead of dragging himself into retirement with Brabhams and Lolas. Emerson Fittipaldi should have finished the Brazil mission early with his own team.
Michael Schumacher has done himself no favors in his three years at Mercedes. He received much praise from within, but misunderstanding from without. The results obscured what he had done to Mercedes.
The same thing will be said about Vettel at Aston Martin. "He was a pleasure to work with," said Chief Engineer Tom McCullough. "He brought a fresh perspective. His experience, his ideas and his commitment have brought us forward. Above all, his attention to detail."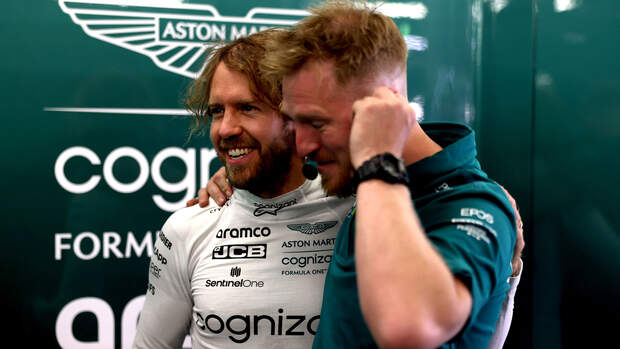 Between Formula 1 and environmental campaign
Vettel also felt more and more that his environmental campaign and his work as a Formula 1 driver did not go together. Especially since Formula 1 flew into the airless fuel line so late. Waiting until 2026 is almost annoying. In his 1992 Williams demonstration with the Aston Martin TT1 from 1922, Vettel had proved that electronic fuel is compatible with any engine.
It felt wrong to fight for the environment and at the same time travel around the world and drive the fastest cars in the world. Vettel is serious about his concern about the climate: "Humanity is facing the biggest challenge. If we lose this race, the world will soon turn without us. It is a threat to the next generation. That is why I say what I think, and it may not be right to do things that are going contrary to that."
So what to do? Want to criticize Formula 1 and still keep it going? Or shut up and let environmental activists call you a hypocrite? Vettel does not like things to be done by halves. Better to stop and then just speak your mind. As a private citizen, he certainly can't do it as effectively as a Formula 1 driver. Then nobody holds a microphone under his nose anymore.
Maybe that's why he created an Instagram profile around the same time as his resignation. It will be his platform for the future. According to Vettel, of course it would be wrong to continue to have a platform to shake people. "My voice will lose weight. But for me the message is more important than the platform."