Xiaomi Smart Band 7 Pro is the latest band from this manufacturer. And it must be said right away that it is a completely different device compared to the Mi Band series. It is not a special pill that users have become accustomed to over the years. This is a small rectangle and the easiest way to write is that these are devices that stand somewhere between a band and a large smartwatch. Something like the Huawei Watch Fit 2 has been on our market for a long time.
The price also indicates that the Smart Band 7 Pro is not a continuation of the band. It is equal to PLN 499. You have to pay PLN 229 for Mi Banda 7 at the moment. What is the difference between them? Besides the larger display, it's built-in GPS, something the Mi Bandom has always lacked. But the Smart Band 7 Pro doesn't have NFC (which everyone was expecting anyway). So still the only band you can pay for is the Mi Band 6 NFC. Because in Mi Band 7, the NFC module is no longer .
Huawei Watch Fit 2 costs more, because of PLN 699. But it also has more possibilities than the Xiaomi device. Of course, it has GPS but also has a speaker that allows you to talk. However, there are so many differences that it is worth paying extra. And how do both devices perform? You can learn about it from our comparison.
Xiaomi Smart Band 7 Pro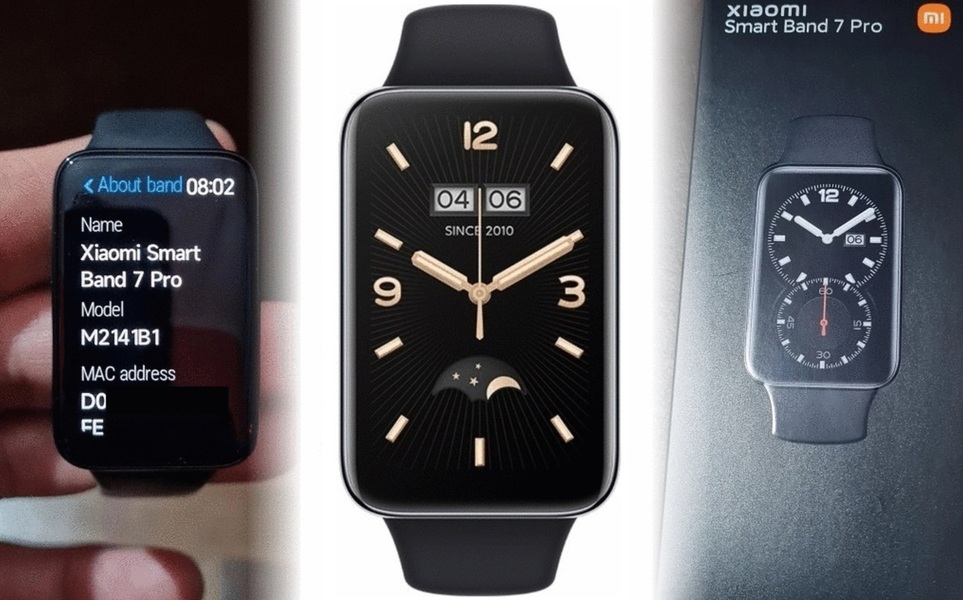 Both displays are slightly curved at the edges, so sliding your fingers over them is very easy. The oleophobic coating does a great job, as it has never gotten overly dirty with my fingerprints.
Regarding the response of both devices, Huawei has a slight advantage, which works smoothly, without the small jerks characteristic of Xiaomi. But it's nothing to cause any discomfort.