The Aston Martin DB12 is here! Cars of the British brand, although very expensive, always arouse great feelings among motorists. After all, James Bond himself uses them in the movies! The DB12 should meet several basic assumptions – to be very expensive, fast, luxurious and incredibly beautiful. What do we know about him?
British artwork on wheels!
The exterior of the Aston Martin DB12 may please. But who saw Aston as bad? The car looks futuristic, dignified, but does not lack the proverbial claws. At the same time, there is no stylistic revolution here. Everything fits in the principle that the Aston Martin brand has accustomed us to for many years!
Under the hood there is no room for harmony and ecology. The manufacturer serves us here a four-liter V8 Twin-Turbo engine with 680 hp. Of course, we have rear wheel drive. The driver is also provided with an 8-speed automatic transmission. In addition, we can switch between several preset driving modes – GT, Sport, Sport+, Wet and Individual.
The car is fitted with factory fitted Michelin Pilot Sport 5S tires. Due to the engine used and the lightweight construction, the speed of the Aston Martin DB12 is 325 km / h. The car reaches the first hundred in 3.6 seconds. Good results, right? You can use it every day and even go crazy on the track.
The interior exudes luxury. We have here luxurious high quality upholstery, devilishly comfortable seats and a modern multimedia information system created for the first time by the manufacturer. Of course, we can expect to support Apple CarPlay and Android Auto. Audiophiles can count on the Bowers & Wilkins 15-speaker 1170W system.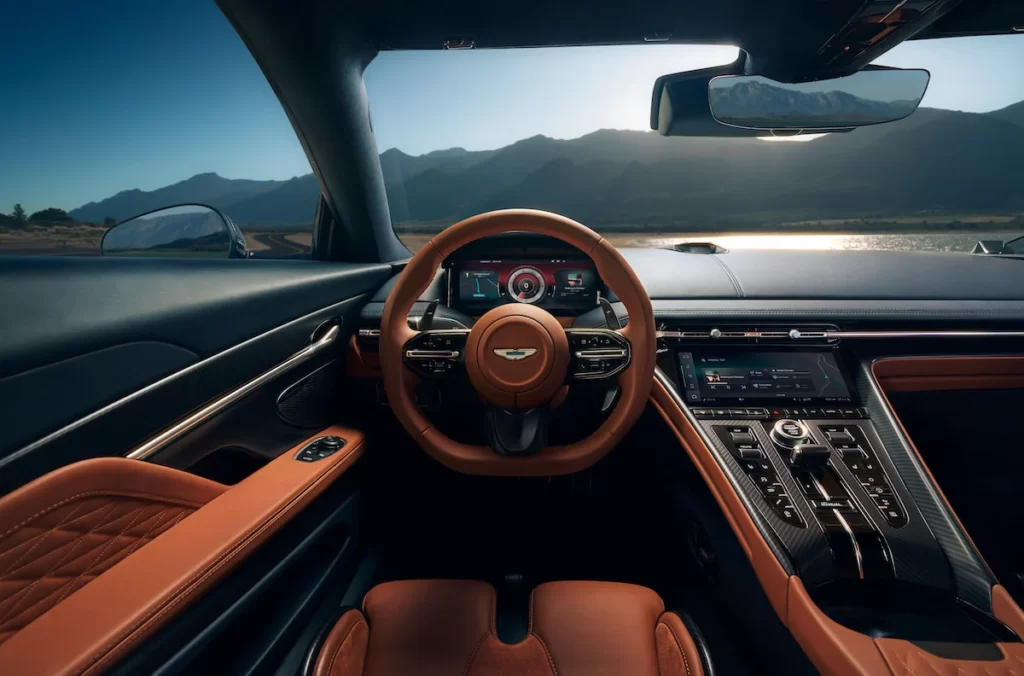 Also read: Cadillac Escalade is coming electric soon!
Price? It is determined individually. At Aston Martin, the concept is that if you ask the price, you can't afford it. Be sure to let us know how you like the Aston Martin DB12. Do you think it is a suitable continuation of the story series? The manufacturer – although it is a luxury car – will certainly not have to worry about interest from millionaires.
Header art: Aston Martin