Layoffs are one of their newest moves reduce spending before the recession announced by the recession. The layoffs came after Ford Motor CEO Jim Farley said "of course we have too many people in some areas".
The rest of the article below the video
See also: Ford Focus – fast delivery
Layoffs are inevitable
"Building the future requires changing and reinventing almost every aspect that we have dealt with for more than a century. The need for focus, transparency and speed. As we have emphasized in recent months, this means redistributing resources and addressing our cost structure, which is not competitive to traditional and new opponents" – we read in an announcement addressed to Ford employees, which CNBC reached.
The announced cuts cover two thousand full-time company employees and one thousand outsourced employees. The exemptions apply to two Ford companies that emerged after the separation from the parent company. One of them deals with internal combustion engines, the other is entering the electric vehicle market.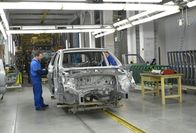 Although the layoffs are worldwide, CNBC reports that The biggest reduction will be in North America. Ford employs nearly 187,000 people worldwide, nearly half of whom are employed in the United States.
Ford's big changes
Jim Farley, who takes the helm of Ford Motor, is changing the entire business from 2020. The program, called "Ford +", aims to reduce $ 3 billion in structural costs by 2026. At the same time, significant funds are being invested in the development of internal combustion and electric vehicles.
Recently, we reported that as part of the restructuring, Ford Motor plans to lay off up to eight thousand workers. At the time, the job cuts were supposed to affect people who make gas-powered carsand the money that will be saved should be allocated to the investment of electric vehicles.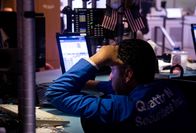 The US is preparing for a recession
Already at the beginning of July, we informed about the forecast of experts from the Japanese bank Nomura, which predicts the next. economic downturn. According to them, the problem on the American market is to appear at the end of this year and last until the beginning of 2024. At the same time, they emphasize that the recession will be "deeper" than it could be in Canada, Australia and South Korea. This is where the real estate boom that fueled the debt continued.

Rate the quality of our articles:
Your feedback helps us create better content.