The Italians want to save the petrol-powered Skoda Fabia. Euro 7 will be prevented, says the minister, "flying into the unknown".
Any EU member state can block the adoption of new emissions standards, as is the case with many other European Union absurdities. But the gang is not separated in Brussels, at least not to a large extent, as Italy no longer cares about making friends with others.
There is eternal truth in some stories, and the story of the King's new clothes is one of them. After all, how many times have we found ourselves in a situation where almost everyone knew the truth was completely different from what was presented to us, and yet everyone was silent? It wasn't worth standing out and risking the outcome – better to cheer and agree with others that black is good white.
In recent years, we have been faced with these situations more and more often. Again, because until the 1980s it was normal to live in some kind of hypocrisy almost all the time – cheering the fools, pointing out past failures, celebrating failure. It took a primitive or a hero to break the chain of lies and show people there is no need to be ashamed of the truth. In this fairy tale it was a small child, basically an old creature (no mistake, children do not think only about the consequences of their actions, sometimes for the benefit of the cause), under communism, it was about people like Havel, that is, heroes who were not afraid go to market with their skins. Where you put the Italian Matteo Salvini, we leave you, in any case, today is often he is not afraid to call the spade, regardless of the results.
It was he, as Minister of Transport and Infrastructure of Italy, who, together with his German counterpart, helped defeat the absurd introduction of a de facto ban on non-electric vehicles from 2035 and obtained an exemption for internal combustion engines using fossil fuels. synthetic. . Today, he is still leading a kind of coalition against another nonsense, the Euro 7 proposal on emissions.
This is quite a technical topic, so we will not bore you with vague details and summarize the problem as briefly as possible. The problem with the Euro 7 standard is not that it continues to reduce the emission levels of real environmental pollutants such as NOx (CO2 is not covered in the Euro standards and has nothing to do with it, carbon dioxide at normal levels is not directly harmful), because emissions of today's cars is practically zero and, in the case of particles, for example, even cleans the air – no kidding. People like Frans Timmerman, in our opinion, have rightly highlighted the overreaching and generally meaningless nature of emission standards in specific situations. This is where they want to bring new cars within the same limits, which can break the necks of many.
Their efforts may seem laudable, but only until you look at the car manufacturers' statistics and realize that cars fail 1% of the time in these specific situations. These include, for example, cold starts, driving at high temperatures, under heavy loads, at high altitudes, etc. Cars drive and give more than they should in these situations, but in the life of any car, these situations are only a small part of what the car is put into. For this reason, you make new cars more expensive by more than 100,000 euros, which would kill the Fabia, other cheap Skodas and almost all other cars available? It's nonsense and other people can talk about it. Politicians don't understand, maybe they don't even understand. But Salvini clearly has no problem with that.
According to the Reuters news agency, he recently said he would block the introduction of Euro 7. He calls the idea "jumping into the unknown" and says he "has the numbers" to convince countries that have so far been reluctant to block Euro 7 from doing so. "There are already few who prevent, but we want to be many who prevent," Salvini said. According to him, France, Poland, Portugal, Hungary, Romania, Bulgaria, Slovakia and even the Czech Republic have already joined Italy. That would be enough to finish the Euro 7. Can the Italians finally save the value of the petrol-powered Fabia? It will be surprising, but it can happen, because only Salvini is ready to shout loudly that the king of Euro 7 is not wearing nice clothes, but naked without worries.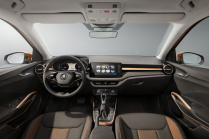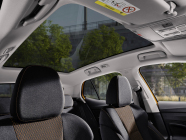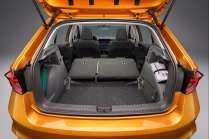 Skoda Fabia IV may even finish early without a successor, at least with internal combustion, because of Euro 7. But if the standard is not adopted as a new standard from 2025, it may continue to live. This is what the Italians are trying to do vigorously. Photo: Skoda Auto
Source.
All articles on Autoforum.cz are opinions that reflect the opinion of the editor or author. Except for articles marked as advertising, the content is not sponsored or influenced in any way by third parties.