In the month of April 2023, the United Kingdom witnessed a robust surge in car sales, with a noteworthy total of 132,990 units being sold. This impressive figure reflects a substantial growth rate of 11.6% when compared to the corresponding period in the previous year. Among the multitude of SUVs vying for attention, the MG ZS stands out as an exemplary contender.
The British automotive market continues to thrive, displaying a consistent upward trajectory. The month of April 2023 saw an impressive tally of 132,990 registered car sales in the United Kingdom. This figure, when juxtaposed with the corresponding period in the previous year, underscores a remarkable surge of 11.6%. However, it is worth noting that growth rates have moderated compared to the preceding month of March.
Moreover, the cumulative sales figures further solidify the positive trend. Over the four-month period spanning from January to April, new car registrations have reached an impressive accumulation of 627,250 units, signifying a substantial increase of 16.9% compared to the same period in 2022.
Ford Puma, the unparalleled chart-topper of the UK automotive market in April 2023, demonstrates its unrivaled sales prowess. The monthly rankings of the ten best-selling cars in the United Kingdom have undergone significant transformations, revolutionizing the landscape of this esteemed list. Even the leading contender has witnessed the winds of change. Without a doubt, Ford Puma has emerged as the triumphant victor, claiming an indisputable first place.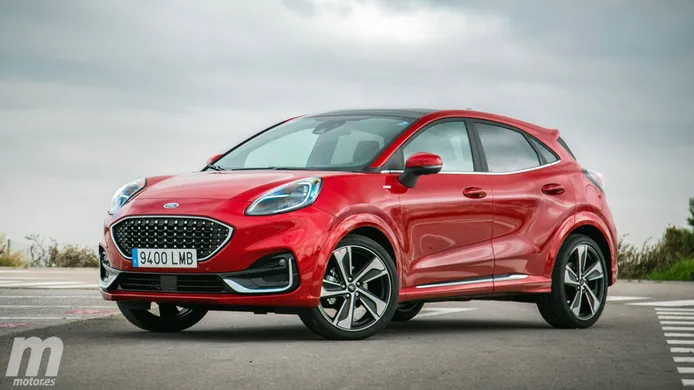 Securing an impressive second position is the venerable Vauxhall Corsa, while the coveted third place is seized by none other than the exceptional KIA Sportage. The margin separating these three stellar performers remains marginal, emphasizing the fierce competition within the market. Noteworthy is the Hyundai Tucson, a formidable alternative to the Sportage, narrowly missing the podium. These Korean SUVs have exhibited outstanding performance during the fourth month of the year, underscoring their dominance.
Additionally, it is imperative to highlight the resurgent presence of the MG ZS, which has reestablished itself in the Top 10 rankings. This affordable SUV from Morris Garage has garnered resounding commercial triumphs in the principal European markets, cementing its reputation as a force to be reckoned with.
Turning our attention to the roster of esteemed car brands within the UK, discernible shifts have also taken place. While Volkswagen continues to clinch the laurels, Audi gracefully ascends to the runner-up position, leaving an indelible mark of excellence. Ford, having achieved a commendable third place, flawlessly concludes this podium of exceptional contenders.
Sales by model
The best-selling cars in the UK are: