In Austria, our spy photographers captured the new Volkswagen Tiguan. The car was slightly camouflaged, so we could see that it has Toyota-esque features. Especially the nose looks very Asian. Also technically, the new Tiguan probably has a surprise in store.
The current Volkswagen Tiguan got a facelift at the end of 2020, but the current generation started in 2016. The design of the new Volkswagen Tiguan shows a few surprises on the sides and back. Only the rear fenders show more creases than now. With the nose of the new Tiguan, on the other hand, Volkswagen seems to be kicking a completely new barrel. The combination of a large lower grille and vertical air currents on both sides looks like a combination of the modern Toyota nose and front, as you see with the Lexus UX and Lexus NX. For true VW fans, this will probably take some getting used to.
Also electric Volkswagen Tguan

With the 2020 Volkswagen Tiguan facelift, there was also a plug-in hybrid variant. It combines a 1.4 liter TSI engine with an electric motor, which together produces 245 hp. The new Tiguan will probably be available again as a plug-in hybrid, but the traditional combustion engines will not be missing.
Due to the future European ban on cars that drink gasoline and diesel, Volkswagen cannot avoid the fully electric Tiguan. Otherwise, the investment in a new model will not pay off. To make the Tiguan suitable for a full electric powertrain, the manufacturer will have to give the MQB Evo platform a technical update.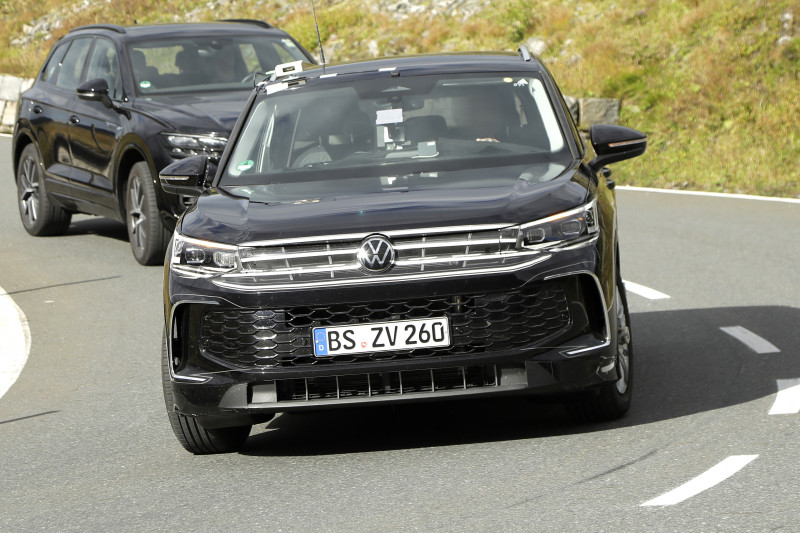 The new Volkswagen Tiguan is expected to make its debut in 2024.