Will it be done in the short term, Audi image? Audi management has now issued a very clear clue.
In recent years, the top of the Audi has taken a closer look at the photo model and it appears that the car will be on display this year. None other than Audi CEO Markus Duesmann tells AutoCar about the open-bed car: "I can't promise we'll release one, but we're looking into it." He adds: "Of course, we will present something soon."
Ford Design
The four-ring pickup on the grille has been talked about for some time by the manufacturer who sparked the rumor a few years ago by showing that it was looking at a picture. What Audi plans, however, is unknown. The question is whether the Germans will join the Ford and Volkswagen project which offers Ranger and Amarok respectively. The car is a creation of Ford, which Volkswagen contributes to. Does Audi simplify the task by placing the elevated body of the Ranger and Amarok on a single level chase or does the car manufacturer choose its own design entirely?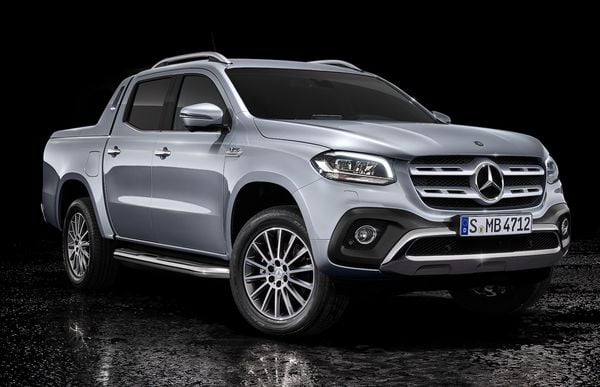 Spanish Mercedes
The latter option requires significant financial investment. But there are no two options that save brands from risk. Mercedes-Benz also chose to release the image on an existing basis for its temporary X-Class. The Germans chose a Spanish-built Nissan Navara, provided the car with recycled paper (except for the roof), its electronic design and a modified dashboard. The brand called the car the first pickup, but buyers thought otherwise. The X-Class recently came out on production.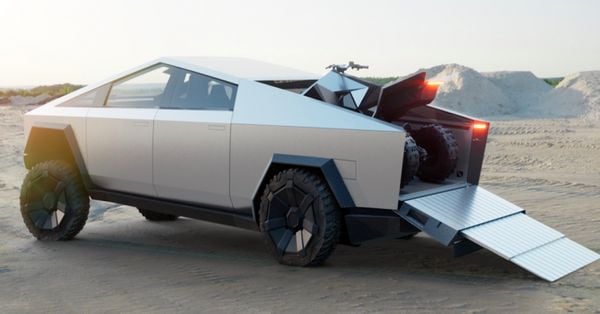 Electricity as Tesla's partner?
Considering the car manufacturer's integration within the Volkswagen Group product range, a completely personalized design seems out of the question, unless the manufacturer chooses the MEB architecture. Audi could then beat Tesla and Ford, which supplied Cybertruck and F150 with an electric car, the driver. Audi will provide an answer in the foreseeable future.
Did you notice the error? Email us. We thank you.
Information


April 19, 2022†

Audi Urbansphere brings you a red carpet

Video

Jana†

For rear arrangement, Chevrolet Corvette C8 | The Truth of Sjoerds 302

Information

Jana†

Are you going on vacation? Beware of the longest traffic jams during Black Saturday

Information

Jana†

Research: women prefer gasoline, men hybrid

Information

Jana†

The seven-seat Toyota Highlander has been updated

Information

Jana†

Volkswagen Phaeton almost got a successor

Information


7 July 2022†

Audi RS3 getting worse: ABT RS3 R

Information


7 July 2022†

Why Bentley Fits 'Flight Seats' in Bentayga EWB

Information


7 July 2022†

Ford Ranger finds new competitor: Volkswagen Amarok

Information


7 July 2022†

Hyundai are making fun of the attractive model, is this the new coupe?

Information


7 July 2022†

Who are the best drivers, men or women?

Information


July 6, 2022†

Someone drives a BMW 7 Series 1650+ km from London to Madrid in a tank
var sales_keywords = dataLayer[0].sales_keywords; if(sales_keywords == undefined){ sales_keywords=""; }else{ sales_keywords = sales_keywords.replace(/_/g, ''); sales_keywords = sales_keywords.replace(/&/g, '_'); sales_keywords = sales_keywords.replace(/&/g, '_'); }
if (typeof dataLayer[0].Site !== 'undefined') { var site_name = dataLayer[0].Site.toLowerCase(); }else{ var site_name=""; }
site_name = site_name.split(".");
//SETTING VARIABLES
var script = document.createElement("script"); script.src = "https://shared.mediahuis.be/cxense/cxense.autovisie.min.js"; script.type = "didomi/javascript"; script.setAttribute('data-vendor','iab:412');
console.log('ads: '+deniedConsent.indexOf('create_ads_profile')); console.log('content: '+deniedConsent.indexOf('select_personalized_content'));
if(deniedConsent.indexOf('create_ads_profile') < 0 && deniedConsent.indexOf('select_personalized_content') < 0){ document.head.appendChild(script); console.log('load cxense!!!'); }else{ console.log('NOT load cxense!!'); } if (dataLayer[0].show_banners == 1) { // console.log('fillSlots'); setTimeout(function(){ fillSlots(); }, 1000); } if(deniedConsent.indexOf('social_media') < 0){ var y = document.getElementsByClassName("social-media-no-consent-box"); var i; for (i = 0; i < y.length; i++) { y[i].style.display = "none"; } var x_fb_post = document.getElementsByClassName("fb-post-no-consent"); while(x_fb_post.length > 0) { x_fb_post[0].className = "fb-post"; }
var x_fb_video = document.getElementsByClassName("fb-video-no-consent"); var i; while(x_fb_video.length > 0) { x_fb_video[0].className = "fb-video"; }
var x_twitter = document.getElementsByClassName("twitter-tweet-no-consent"); while(x_twitter.length > 0) { x_twitter[0].className = "twitter-tweet"; }
var xi = document.getElementsByClassName("instagram-media-no-consent"); while(xi.length > 0) { xi[0].className = "instagram-media"; }
var script = document.createElement("script"); script.src = "https://platform.twitter.com/widgets.js"; document.head.appendChild(script);
var script = document.createElement("script"); script.src = "https://www.instagram.com/embed.js"; document.head.appendChild(script);
var script = document.createElement("script"); script.innerHTML = "window.instgrm.Embeds.process();"; document.head.appendChild(script);
var script = document.createElement("script"); script.src = "https://connect.facebook.net/nl_NL/sdk.js#xfbml=1&version=v8.0";
var facebookDiv = document.createElement('script'); facebookDiv.innerHTML =`window.fbAsyncInit = function() {FB.init({ xfbml : true, version : 'v5.0' });}; `; document.head.appendChild(facebookDiv);
var my_awesome_script = document.createElement('script'); my_awesome_script.setAttribute('src','https://connect.facebook.net/en_US/sdk.js'); my_awesome_script.async="true"; my_awesome_script.defer="true"; document.head.appendChild(my_awesome_script);
}
} }
if (navigator.userAgent.toLowerCase().indexOf('cxensebot') != -1) {
loadAllScripts();
}