Mazda launches Mazda MX-5 update. In addition to the fact that the Japanese are adding more color options to the interior and exterior, the care of the beloved roadway for the new model year is improved.
Kinematic Position Control (KPC) is what Mazda calls a new technology in which the two seats have to work more efficiently when cornering and on uneven surfaces.
Excellent handling
The system detects speed differences between rear wheels during corner. Then the inner wheel is slightly tilted, so that the car can change direction better and therefore faster through the bend.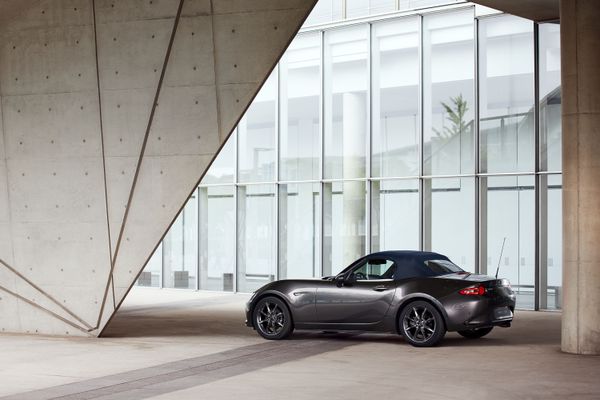 In addition, the rear suspension of many 2022 Mazda MX-5 suspensions has been improved, so that the body leans slightly against the bend. It is not that the old ND models did not do this well. As you can read about the dark Transfăgărășan streets, we enjoyed the enthusiasm that the Japanese send, and the play that he follows in the right line. So the updated version should do this better.
The KPC system does not affect the weight of the Mazda MX-5 and is common to all 2022 models.
More options, similar structure
The design of the Mazda MX-5 remains the same as that of the previous model years. Only one body color will be added: Platinum Quartz Metallic.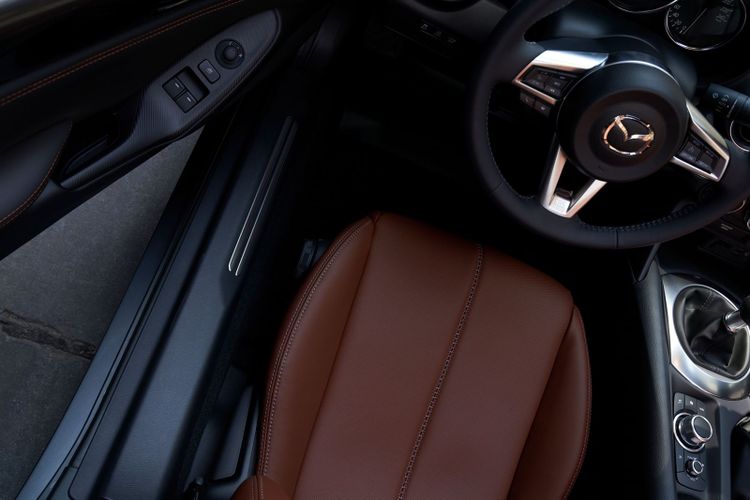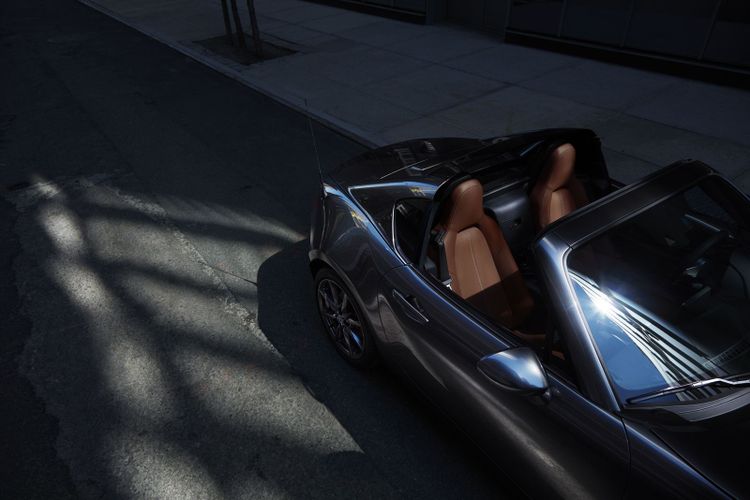 In the interior, buyers can choose a new color of Terracotta. In addition, two more elegant versions, Sportive and Signature, have been slightly modified. Accurate models find the interior of a white nappa skin and over a dark red soft or twin-tone roof – in the case of Fastback Retractable.
Five reasons why you should (not) buy a used Mazda MX-5
The Sportive version, with the Recaro sports seats, Bilstein chassis and strut bar, is equipped with a black top (previously gray). This version can only be ordered with four 2.0-liter cylinders (184 hp). Other models also come with a 1.5-liter and 132 hp cylinder.
Price 2022 Mazda MX-5 ND
The 2022 Mazda MX-5 will be available to dealers in January 2022 and can already be ordered. The starting price is 37,490 euros. If you want a Reusable Fastback instead of a soft top, you will lose an extra 2,500 euros. The variant with 184 hp is 5000 euros more expensive.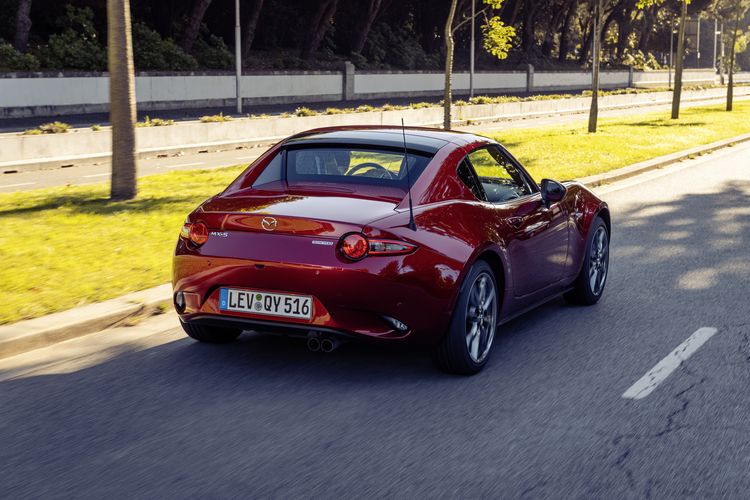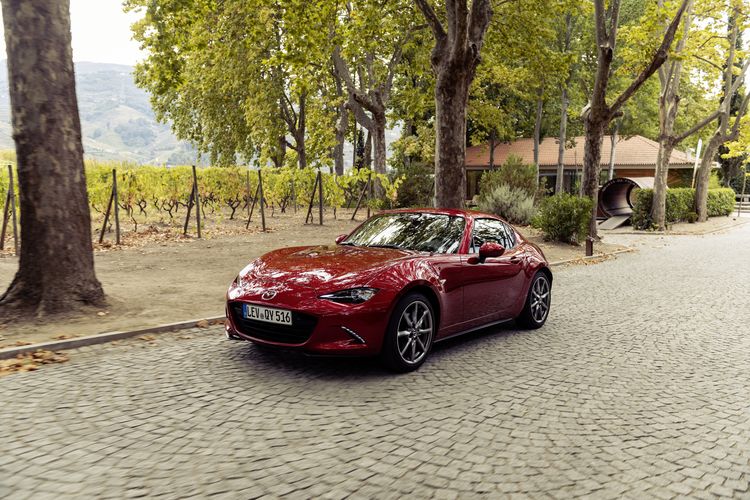 Did you notice the error? Email us. We thank you.
Events up to € 10,000


April 7, 2022†

You want this event: Mazda CX-7 2.3 Turbo

Video

Jana†

For rear arrangement, Chevrolet Corvette C8 | The Truth of Sjoerds 302

Information

Jana†

Are you going on vacation? Beware of the longest traffic jams during dark Saturday

Information

Jana†

Research: women prefer gasoline, men hybrid

Information

Jana†

The seven-seat Toyota Highlander has been updated

Information

Jana†

Volkswagen Phaeton almost got a successor

Information


7 July 2022†

Audi RS3 getting worse: ABT RS3 R

Information


7 July 2022†

Why Bentley Fits 'Flight Seats' in Bentayga EWB

Information


7 July 2022†

Ford Ranger finds new competitor: Volkswagen Amarok

Information


7 July 2022†

Hyundai are making fun of the attractive model, is this the new coupe?

Information


7 July 2022†

Who are the best drivers, men or women?

Information


July 6, 2022†

Someone drives a BMW 7 Series 1650+ km from London to Madrid in a tank
function loadAllScripts(){ console.log('start loading all scripts 2.19'); console.log(tc_vars.didomiPurposesConsentDenied);
var deniedConsent = tc_vars.didomiPurposesConsentDenied; if(deniedConsent.indexOf('cookies') == -1){
//SETTING VARIABLES var wpk_tags = dataLayer[0].Tags; if (wpk_tags != undefined) { var wpk_tags_array = wpk_tags.split(','); }else{ var wpk_tags_array = []; }
var sales_keywords = dataLayer[0].sales_keywords; if(sales_keywords == undefined){ sales_keywords=""; }else{ sales_keywords = sales_keywords.replace(/_/g, ''); sales_keywords = sales_keywords.replace(/&/g, '_'); sales_keywords = sales_keywords.replace(/&/g, '_'); }
if (typeof dataLayer[0].Site !== 'undefined') { var site_name = dataLayer[0].Site.toLowerCase(); }else{ var site_name=""; }
site_name = site_name.split(".");
//SETTING VARIABLES
var script = document.createElement("script"); script.src = "https://shared.mediahuis.be/cxense/cxense.autovisie.min.js"; script.type = "didomi/javascript"; script.setAttribute('data-vendor','iab:412');
console.log('ads: '+deniedConsent.indexOf('create_ads_profile')); console.log('content: '+deniedConsent.indexOf('select_personalized_content'));
if(deniedConsent.indexOf('create_ads_profile') < 0 && deniedConsent.indexOf('select_personalized_content') < 0){ document.head.appendChild(script); console.log('load cxense!!!'); }else{ console.log('NOT load cxense!!'); } if (dataLayer[0].show_banners == 1) { // console.log('fillSlots'); setTimeout(function(){ fillSlots(); }, 1000); } if(deniedConsent.indexOf('social_media') < 0){ var y = document.getElementsByClassName("social-media-no-consent-box"); var i; for (i = 0; i < y.length; i++) { y[i].style.display = "none"; } var x_fb_post = document.getElementsByClassName("fb-post-no-consent"); while(x_fb_post.length > 0) { x_fb_post[0].className = "fb-post"; }
var x_fb_video = document.getElementsByClassName("fb-video-no-consent"); var i; while(x_fb_video.length > 0) { x_fb_video[0].className = "fb-video"; }
var x_twitter = document.getElementsByClassName("twitter-tweet-no-consent"); while(x_twitter.length > 0) { x_twitter[0].className = "twitter-tweet"; }
var xi = document.getElementsByClassName("instagram-media-no-consent"); while(xi.length > 0) { xi[0].className = "instagram-media"; }
var script = document.createElement("script"); script.src = "https://platform.twitter.com/widgets.js"; document.head.appendChild(script);
var script = document.createElement("script"); script.src = "https://www.instagram.com/embed.js"; document.head.appendChild(script);
var script = document.createElement("script"); script.innerHTML = "window.instgrm.Embeds.process();"; document.head.appendChild(script);
var script = document.createElement("script"); script.src = "https://connect.facebook.net/nl_NL/sdk.js#xfbml=1&version=v8.0";
var facebookDiv = document.createElement('script'); facebookDiv.innerHTML =`window.fbAsyncInit = function() {FB.init({ xfbml : true, version : 'v5.0' });}; `; document.head.appendChild(facebookDiv);
var my_awesome_script = document.createElement('script'); my_awesome_script.setAttribute('src','https://connect.facebook.net/en_US/sdk.js'); my_awesome_script.async="true"; my_awesome_script.defer="true"; document.head.appendChild(my_awesome_script);
}
} }
if (navigator.userAgent.toLowerCase().indexOf('cxensebot') != -1) {
loadAllScripts();
}