Milan Design Week 2023 has had a very special automotive protagonist. At the inauguration of the new Larusmiani boutique, one of Alfa Romeo's most memorable prototypes, the Carabo, was exhibited.
While virtually all automotive brands are looking towards Chinawhere the Shanghai Motor Show is held, others such as alfa romeo have been saved a hole in your news for another event.
In this case, we talk about the Milan Design Week 2023, one of the events marked in red within the artistic society of the Italian city. Manufacturers like Alfa Romeo take their automotive heritage and values ​​so deeply rooted in the transalpine country as fashion or design.
That is why, taking advantage of the inauguration of the new Larusmiani boutiqueAlfa Romeo has moved from its Arese Museum one of the most remembered prototypes of all its history.
We talk about Owlpresented in the paris salon back in 1968returns to take center stage more than half a century later.
The Alfa Romeo Carabo concept car was once one of the greatest expressions of style of the Italian brandlaying the aesthetic foundations of many sports cars that came later, such as the Lamborghini Countachhe Lotus Spirit or the Lancia Stratos.
Now, in addition to being another claim for the Larusmiani store, both considered "representatives of Made in Italy throughout the world", the Carabo is the starting point of the project The Automotive Gallerya Alfa Romeo permanent exhibition area inside the store and in which the car is the protagonist.
Apart from that characteristic wedge shape, with less than 1 meter in total height, it also boasted scissor doors that surprised everyone.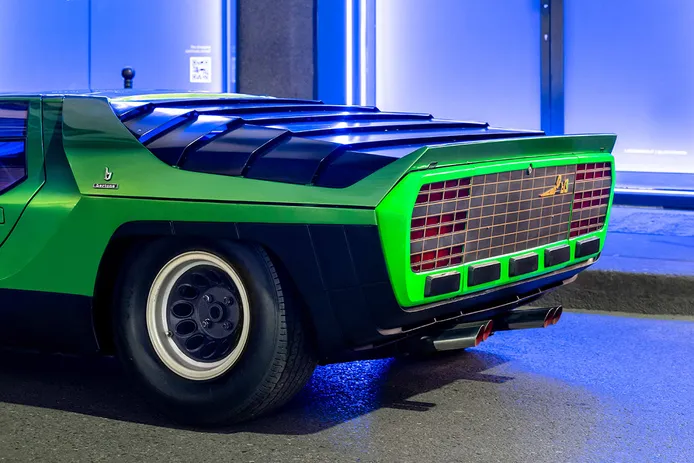 Alfa Romeo Carabo: a look back

The Alfa Romeo Carabo is especially remembered for its so futuristic designeither seen from a current point of view or from the time, at the end of the 60s. His wedge shape, designed by Marcello Gandini and built by the mythical workshop Bertoneinspired many other cars.
That prototype, of which only one unit madewas based on the also iconic Alfa Romeo 33 Stradaletaking its 230 CV 3.0 V8 mechanics in a central position, and astonishing with a unique design.
And all this, seasoned with a luminescent green color which contrasted with orange detailsmarking a turning point in the treatment of extravagant colors in Alfa Romeo cars.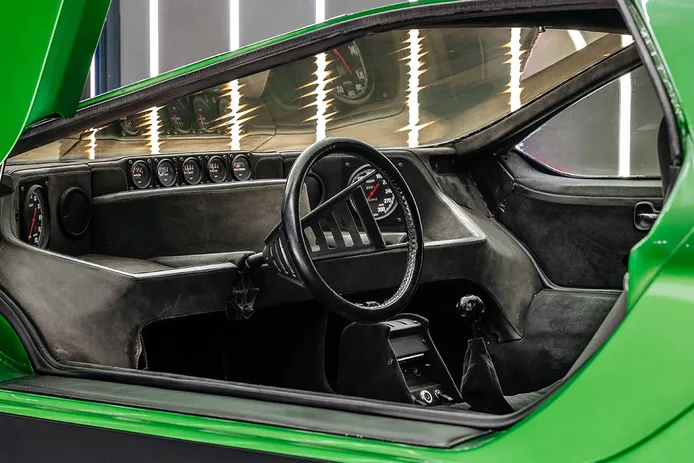 A real spaceship with a extravagant designwith some slats standing out at the rear for the engine cover or a honeycomb design for the rear light groups.
And inside, with a great feeling of space and a huge dashboard, with the clock shop in the background. And the steering wheel? Also with a less than conventional design that, curiously, could be moved to the right to facilitate access to the interior.
Photos: alfa romeo