Audi A5/S5 (B10) 2024 at a glance
Audi A4 with combustion engine becomes Audi A5
Sportback instead of the sedan, Avant remains
The S and RS models retain the V6 engines
Market launch is expected in late 2023
The Audi boss, Markus Duesmann, has officially confirmed the adjustment of Audi's naming strategy, dispelling the initial rumors. Going forward, Audi will designate odd numbers for internal combustion engine (ICE) vehicles, while even numbers will be used for battery-powered vehicles. These changes will be implemented in preparation for the launch of the new generation A4/A5 models by the end of 2023, pending ongoing negotiations.
The latest spy shots captured the upcoming Audi A5 Avant during testing, including on the renowned Nürburgring Nordschleife. While the trapezoidal tailpipes suggest the presence of a standard version, expected to feature more advanced features than the existing four-cylinder engines, the station wagon model with a four-pipe exhaust system is likely the new S5 Avant. In an interview, Markus Duesmann tantalizingly hinted at the arrival of "better combustion engines," although specific details regarding these engines were not disclosed.
Regarding the S5 and RS 5 models, media reports suggest that a petrol version of the S4/S5 may make a return to the European market, while a diesel version seems unlikely. It is more probable that the familiar 3.0-liter V6 TFSI engine, which has already been updated to comply with Euro 7 emissions standards, will undergo final testing. The upcoming Audi RS 5 is expected to retain its six-cylinder configuration but may incorporate a plug-in hybrid system, akin to Mercedes' new C 63 model, to exceed 500 horsepower and push boundaries.
In addition to the high-performance engines, Audi will continue to offer their current range of four-cylinder engines in their latest iteration. To avoid conceding the mid-range six-cylinder segment entirely to rival BMW, Audi will likely reintroduce the 3.0 TDI engine. Unlike Daimler, Munich-based BMW still maintains a strong presence in both six-cylinder petrol and diesel engine offerings.
The A4 sedan with a combustion engine has been dropped in favor of the A5 Sportback
In regards to the exterior design, we anticipate a notable divergence from the sedan. While sightings of the A5/S5 Avant have become increasingly common, the conventional A4/A5 coupe has eluded capture by Erlkönig photographers thus far. This is quite surprising, considering that its global debut is likely not too distant. Hence, we speculate that Audi might introduce the A4 sedan exclusively as an electric vehicle, if it is released at all. Conversely, the A5 Sportback is expected to persist and expand its lineup, incorporating the Avant variant showcased here, which draws upon prototype technology.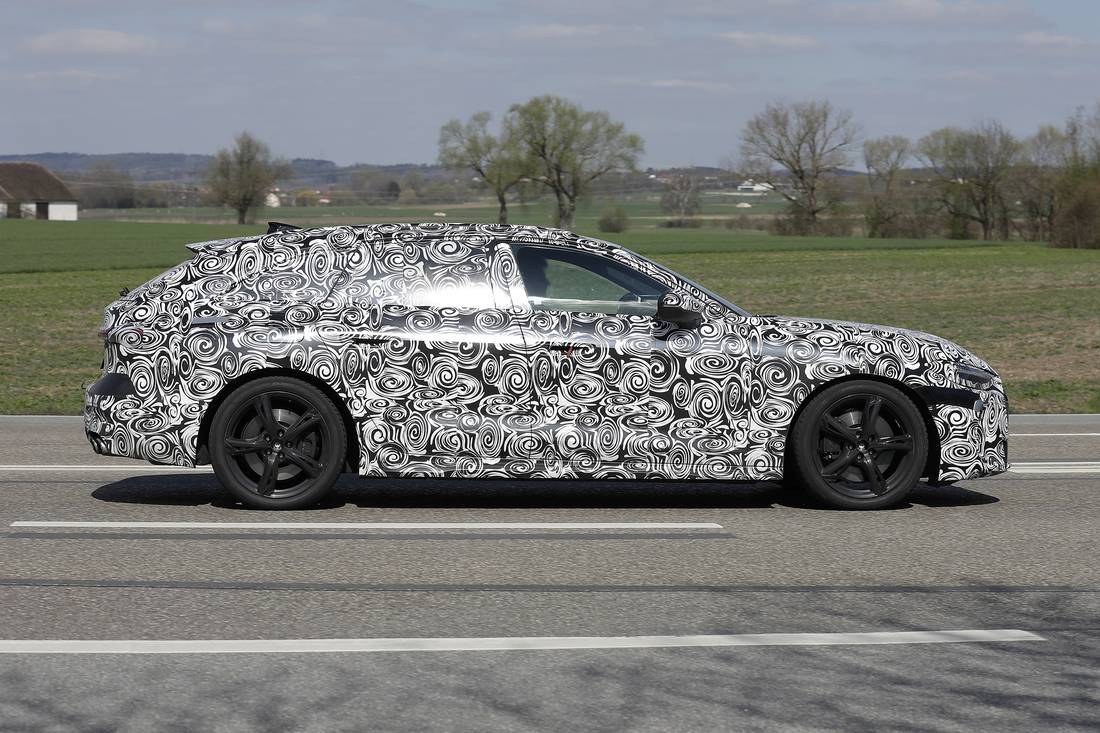 So far there are no signs of a new A5 Cabriolet
The future of Audi's A5 coupe or cabriolet remains uncertain, as the company navigates market trends and the potential reduction of model offerings seen by other manufacturers. Consequently, it remains unclear whether any successors will be developed for these variants. However, in terms of exciting debuts, Audi is expected to unveil the new A5 Sportback and A5 Avant this year, followed by the S models in 2024 and the highly anticipated RS models in 2025.